Kevin Saravanen Kothandaraman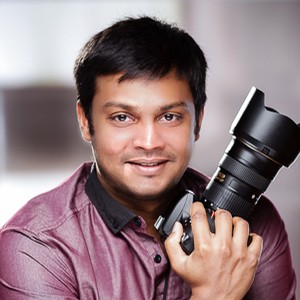 Contact Kevin Saravanen Kothandaraman
KND Photography is a premier Wedding Photographer in London and the UK. Our style of wedding photography is deeply rooted in wedding photojournalism, influenced by fine-art and fashion photography. The result is creative, clean and crisp wedding photography that's romantic, fun, and emotional. We pride ourselves on not just being photographers, but rather artists creating unique and expressive imagery.

Our Style of photography involves creating crisp, clean and vibrant imagery preserving color and detail of our scene using a combination of lighting technique and post production style. Wedding Photojournalism takes awareness of surroundings, knowledge of human tenancies, and patience. Each image we take serves a purpose and has a point. Each image captures an emotion, tells a story, or portrays a mood or feeling. That's why you won't see us taking random pictures, for example, you stuffing your face with food or staring off into space.
We're always paying close attention to the environment, listening in on conversations and anticipating that smile, laugh, tear, or hug. We have our crop in mind, our lighting set up perfectly, and we're waiting for that expression.

Read More