Constantin Ticu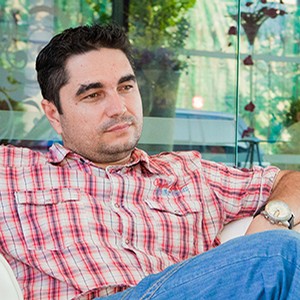 Contact Constantin Ticu
My beginnings were in the cinema. I've been working more than18 years in television, 14 years in the Romanian National Television,so the image was and is part of my everyday life. For me, photography is s more than a way to express myself, it is an "eye" that helps me describe the world, with good things, bad things, feelings and moods, with moments that are not going to be repeated, but remains in memory through photography. I do not like to talk a lot about me or about what I'm doing so I invite you to browse through my virtual pages of the portfolio and I wish you to keep in mind the feeling of my images.

Mein beruflicher Werdegang Begann im Bereich der rumänischen Filmindustrie. Ich habe über 20 Jahre in der Fernsehbranche gearbeitet, mehr als 17 Jahre im Rumänischen Fernsehen. Somit war und ist das Bild Teil meines täglichen Lebens. Fotografie ist für mich mehr als eine Ausdrucksweise, es ist "ein Auge" wodurch ich die Welt
mit all ihren Facetten beschreiben kann – die guten Seiten sowie auch die schlechten, Gefühle und Zustände, unwiederholbare Augenblicke
welche aber mittels Fotografie Spuren hinterlassen. Ungern spreche ich über mich und das was ich tue, also darf ich Sie einladen, sich mein online Portfolio anzusehen. Und mein Wunsch ist, daß Sie zum Schluß ein Abdruck meiner Fotografien im Sinn behalten.

Read More
5 Recent Couples
View More