Alison Bounce
About Alison Bounce:
I believe in chance and love. One day I read : " Choose your love and love your choice". I definitly chose to enjoy life and work with fun. That is why I am Photographer.
I am inspired by life, humans, adventure, nature, light, shadows, love, music & funky things. I am obsessed by sweet food. I like design and architecture. It is hard to put into words how much my soul loves travelling and seeing the world like no one else does. I have been in many places and I have seen a thousand things. But the best part is peoples I met.. Share few minutes with them. Learn about their stories and know who they are.. Capture their feelings and translate the present in true memories. That is my approach. That is me.
Nice to meet you, I am Alison Bounce, but you can call me Ali :)
Portfolio (11)
Recent Couples (3)
Pauline + Martial
May 13, 2017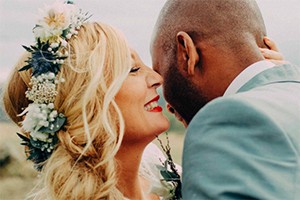 Céline + Edwyn
September 12, 2015
Claire + Jonathan
July 11, 2015