Graziano Guerini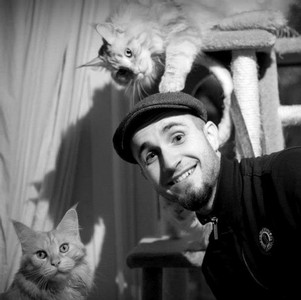 About Graziano Guerini:
Guerini Graziano is the co-founder, together with Melinda Temesi, of Grazmel Photography. Mostly we work in Italy, Austria, & Hungary but we are available to capture your wedding day anywhere. Photography is more than a job to us, it's a passion--and we believe we show that through our pictures.
Portfolio (16)
Testimonials (2)
Grazi has amazing eyes to take really special photos...photos you would never imagine yourself...he is like a spiderman...climbs everywhere...just to take the pictures of your life:) Love to work with Him!
- Kati & Gedeon -
August 16, 2014