Vinícius Sotter
Based In:
Salvador
Phone:
+55 73 9 9106 7332
Website
Average Price:
$$$$
Recent Fearless Awards:
0
4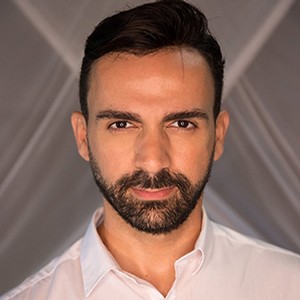 About Vinícius Sotter:
The photograph appeared in our lives in a way so intense that today we can no longer leave it. To develop the art and excite the eye of the beholder with all the feelings of a moment in a photograph created. This is the goal.
Beautiful images capture the essence of emotions in a way that goes beyond technique and the simple act of photographer. The feeling of a wedding photographer should be placed at your fingertips in an instant, the sensitivity between the gaze and what lies ahead is something unique. The union of these elements along with the excitement in performing wedding photography makes the images have the unmistakable stamp of the photographer. And so is our style. Single.
We are always improving for the results of our work to always be the best possible, each new learning, a new look, a new perception, a new way of looking at life. With so much passion for what we do, we just hope that you, our customer and friend, look so happy and so in love as we were to perform a job.
Portfolio (4)