David Zaoui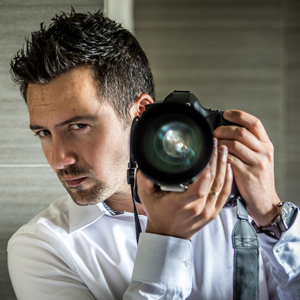 Contact David Zaoui
A self-learned photographer, David was born in 1982 of Eurasian and Franco-Algerian parents. Growing up, his diverse background provided an ideal environment where artistic sense, open-mindedness and multiculturalism were omnipresent. Through both his grandfather who was a painter and his mother who attended the Beaux-Arts school, David realized the true impact a simple image can have on a person.

During his own wedding, he discovered the art of wedding photography, and became friends with a talented photographer who soon became his mentor. Through his love for both travelling the globe and photography, David is today a confirmed wedding photographer both in France and abroad. Through his images, he tells a story aimed at showing true emotions, cultural diversity and the natural beauty of landscapes all of which emanate from the ceremonies he captures.

Currently, David was elected in TOP 100 world wedding photojournalist, we was published in different world press like Travel Chanel. Speaker for Nikon France and Ambassador for Manfrotto (International brand), he still available to capture your emotions ...

Read More