Angad B Sodhi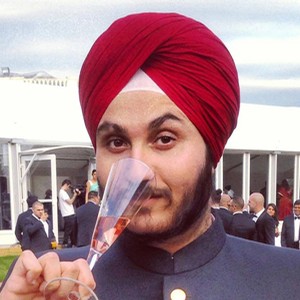 About Angad B Sodhi:
A wedding is all about those precious moments you share with your loved ones. Those mischievous fleeting glances between the betrothed who are on their best behavior before their wedding night; those practical jokes among friends from across the world, who only seem to find the time to get together when one of them is getting married; the old uncle who falls asleep at the corner table after a healthy dose of single malt; that moment when you see old super-dad trying to fight the emotion on his face as he bids his daughter goodbye.
​
Moments that make you smile and bring tears to your eyes even decades after they happened.
It is my job as a candid wedding photographer to ensure you can flip through your wedding album and re-live those special moments time and time again.
Portfolio (9)