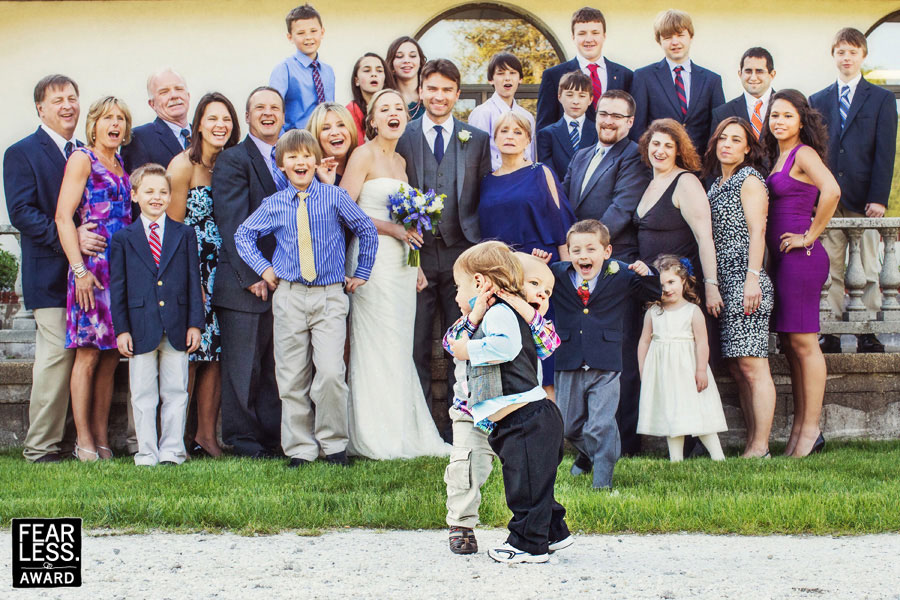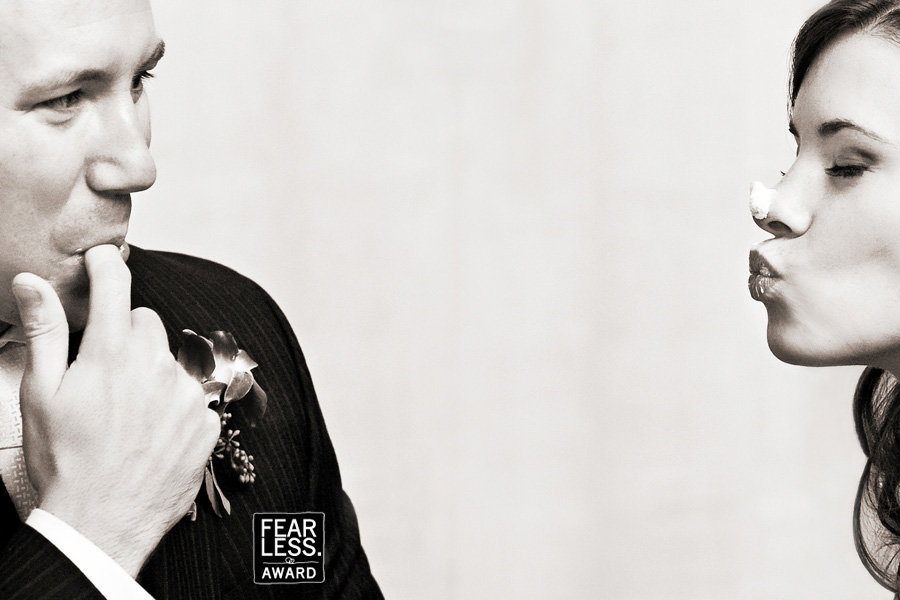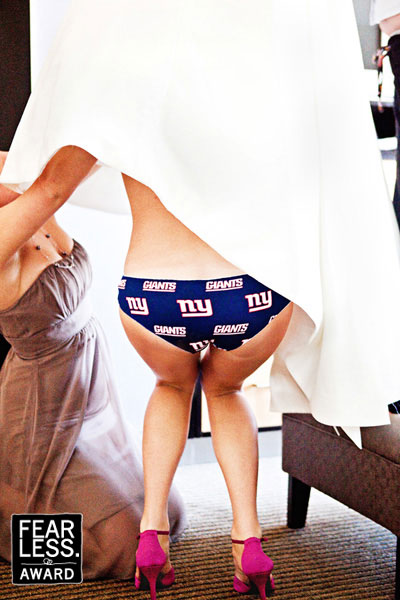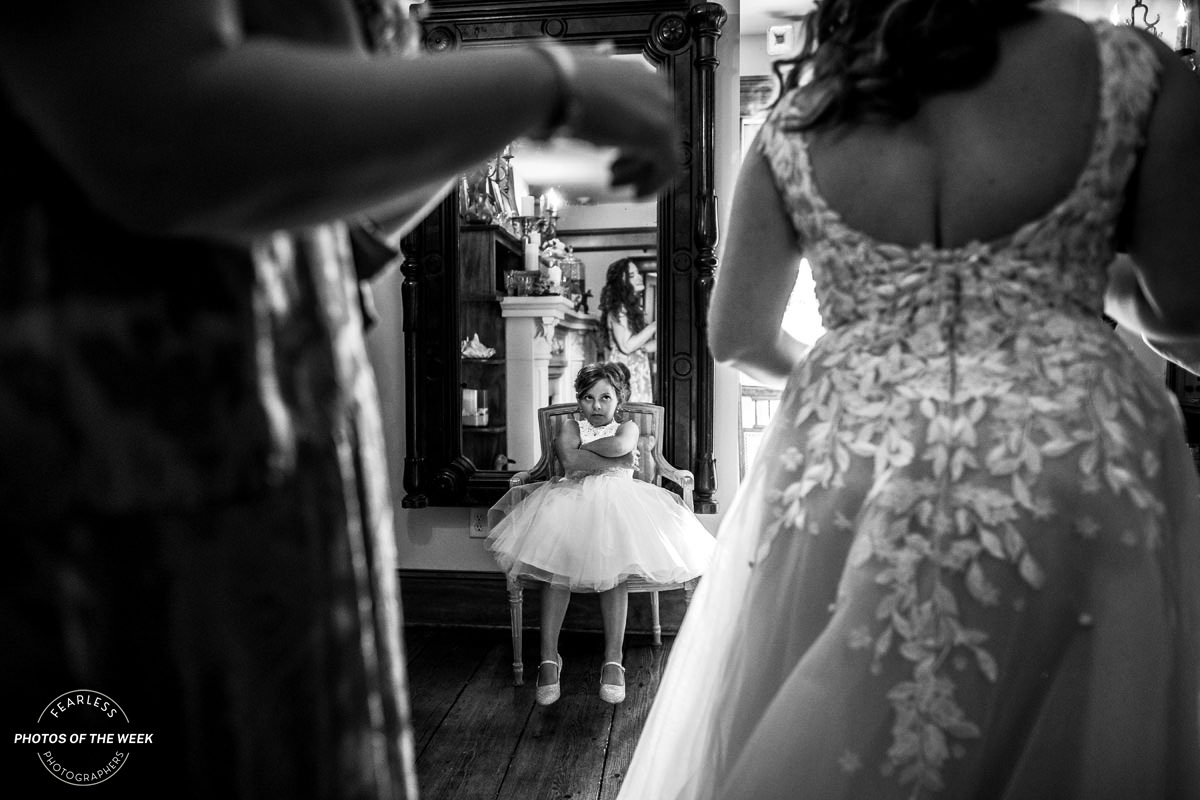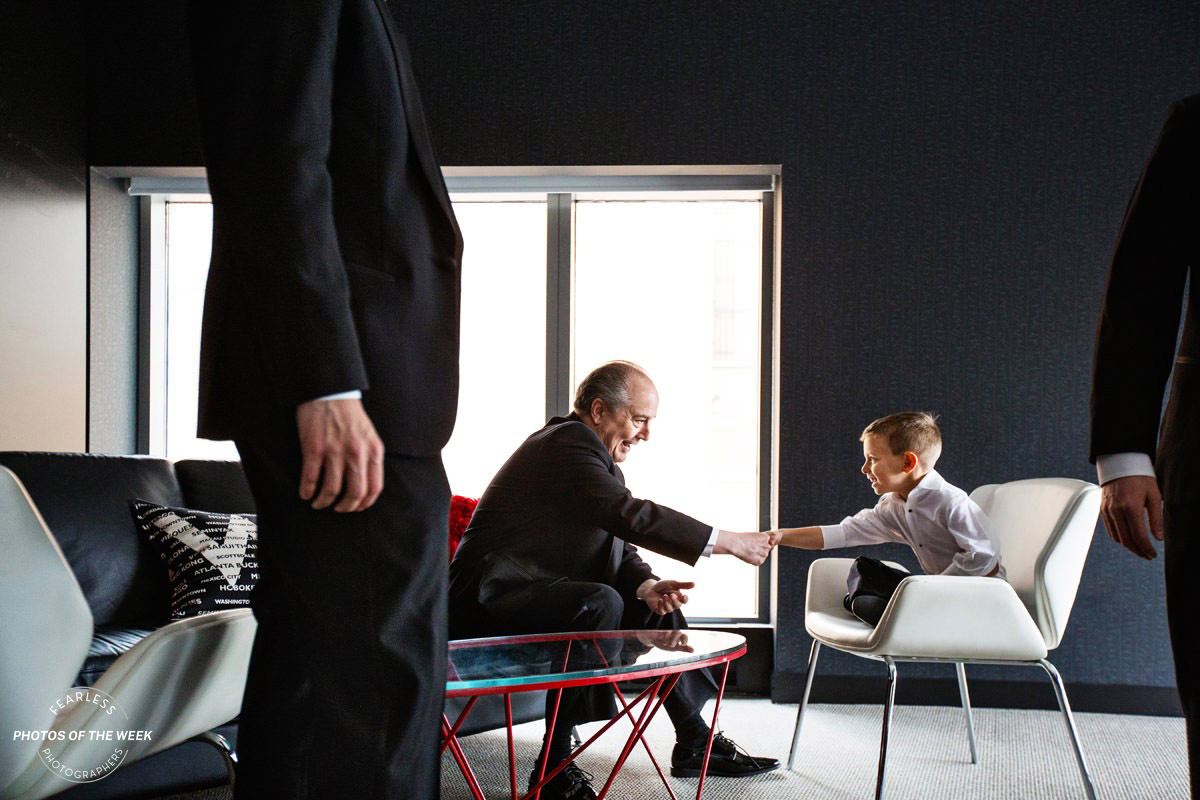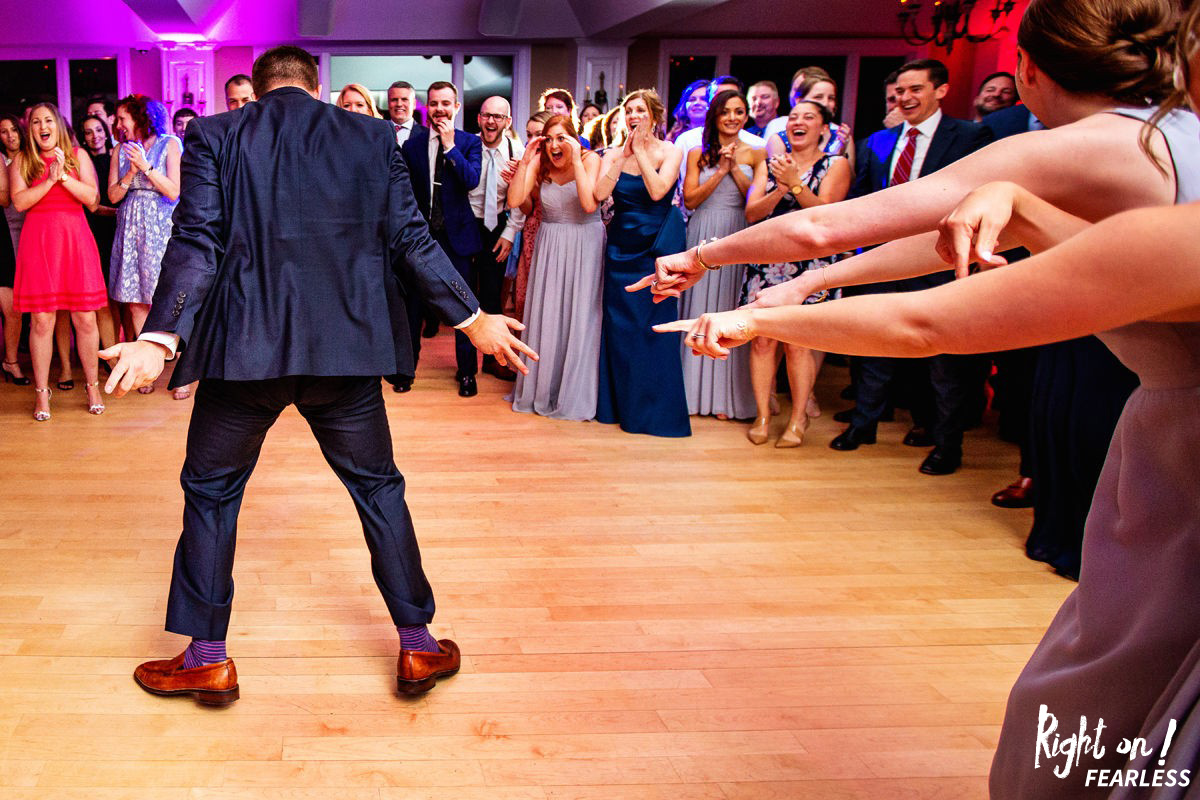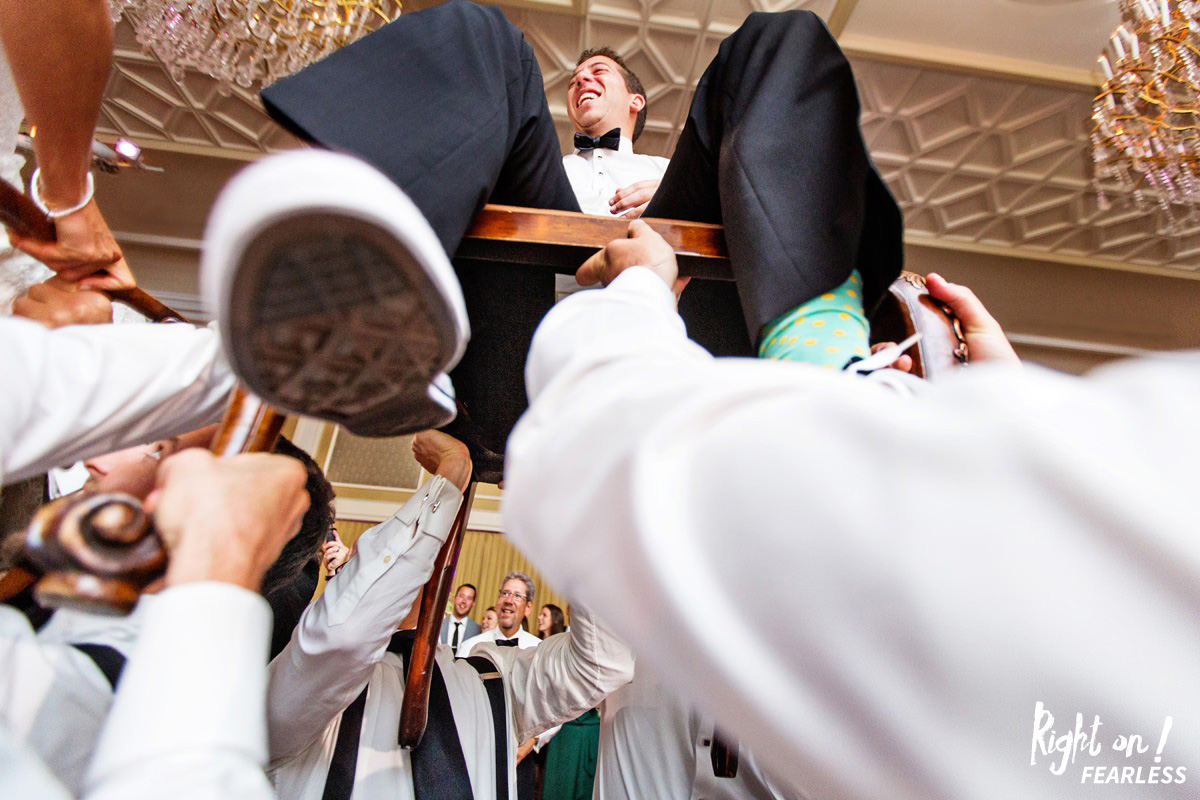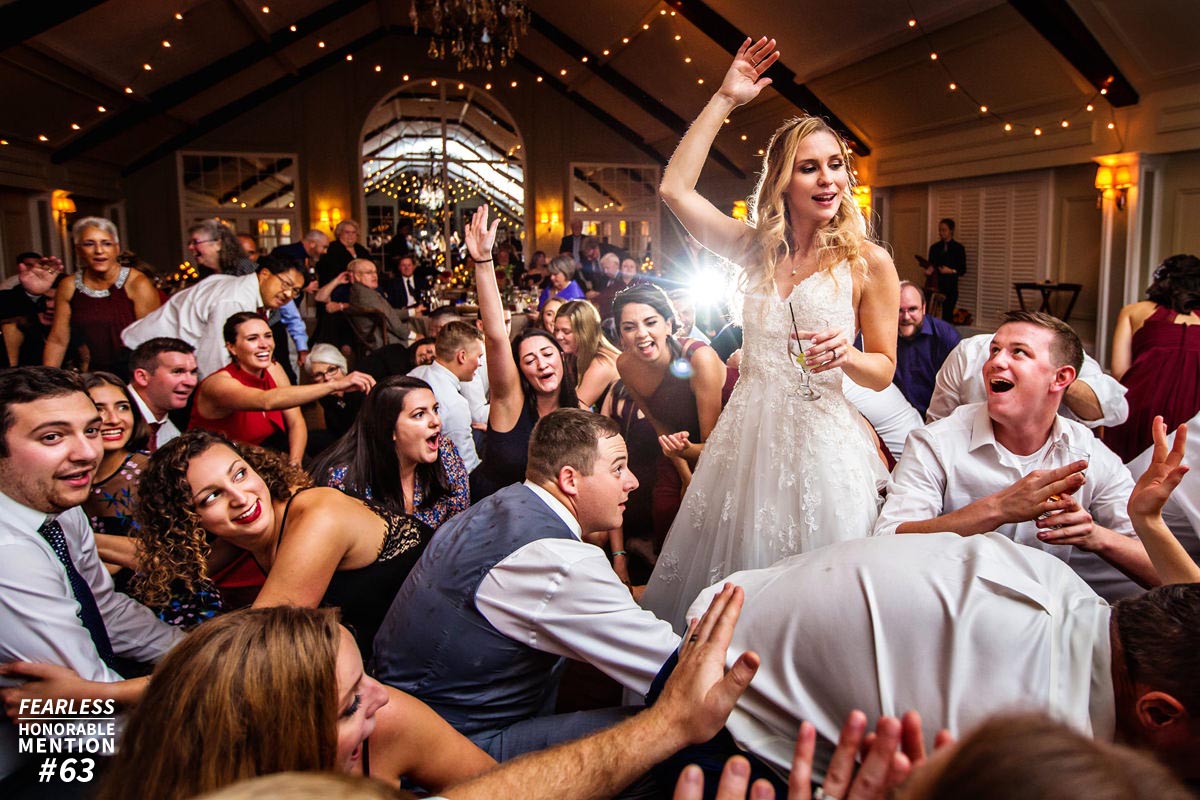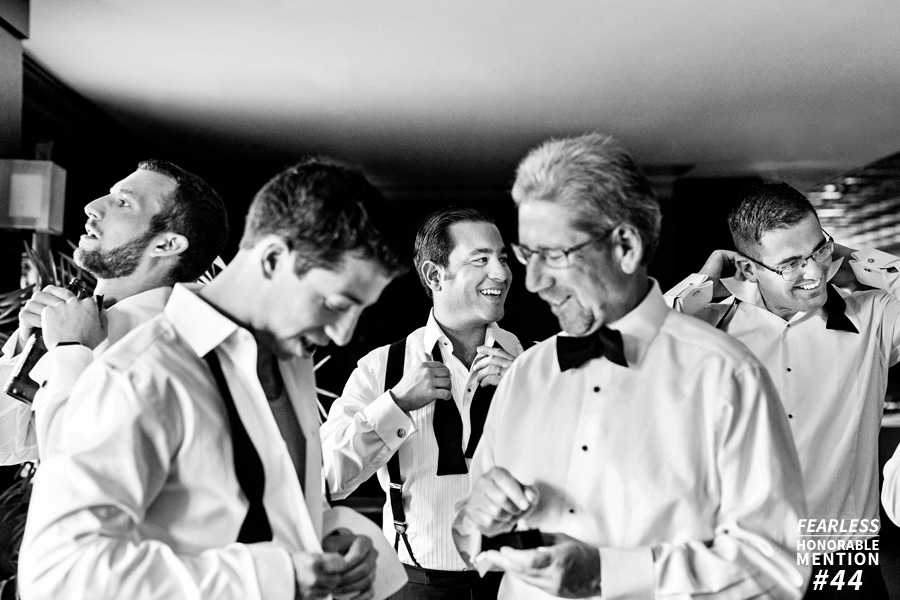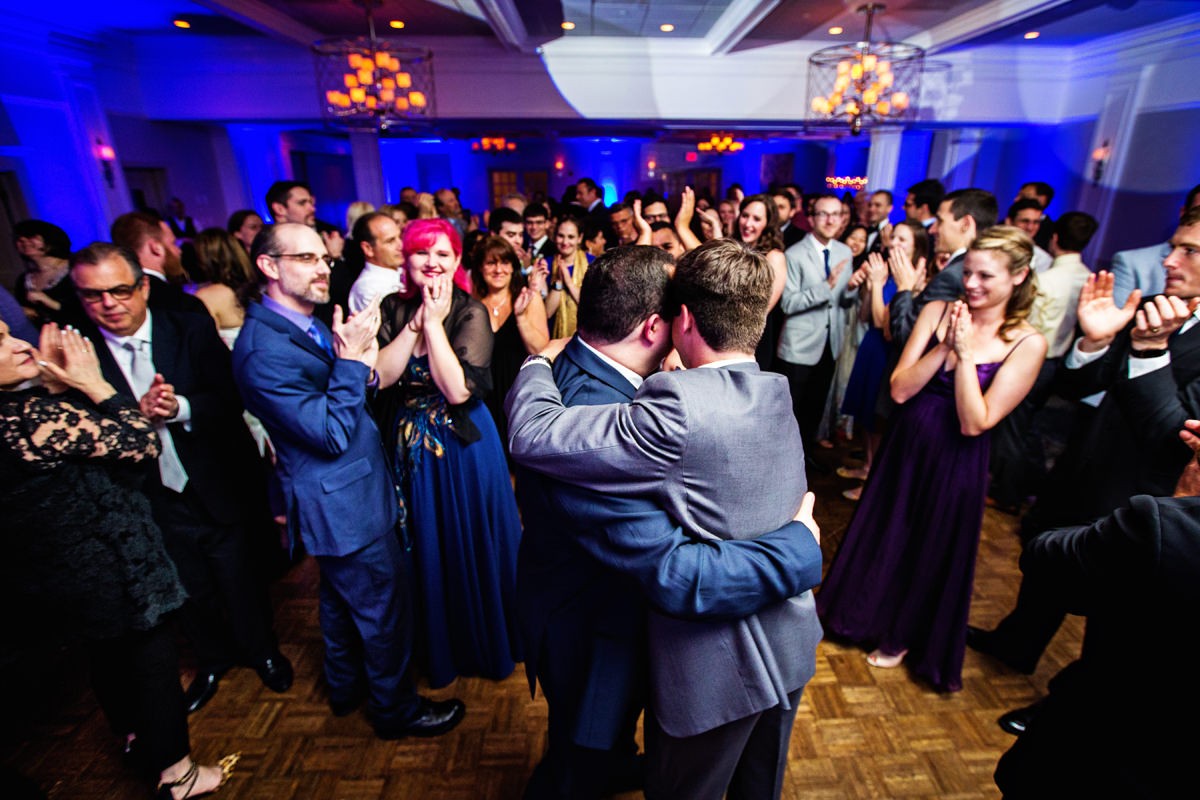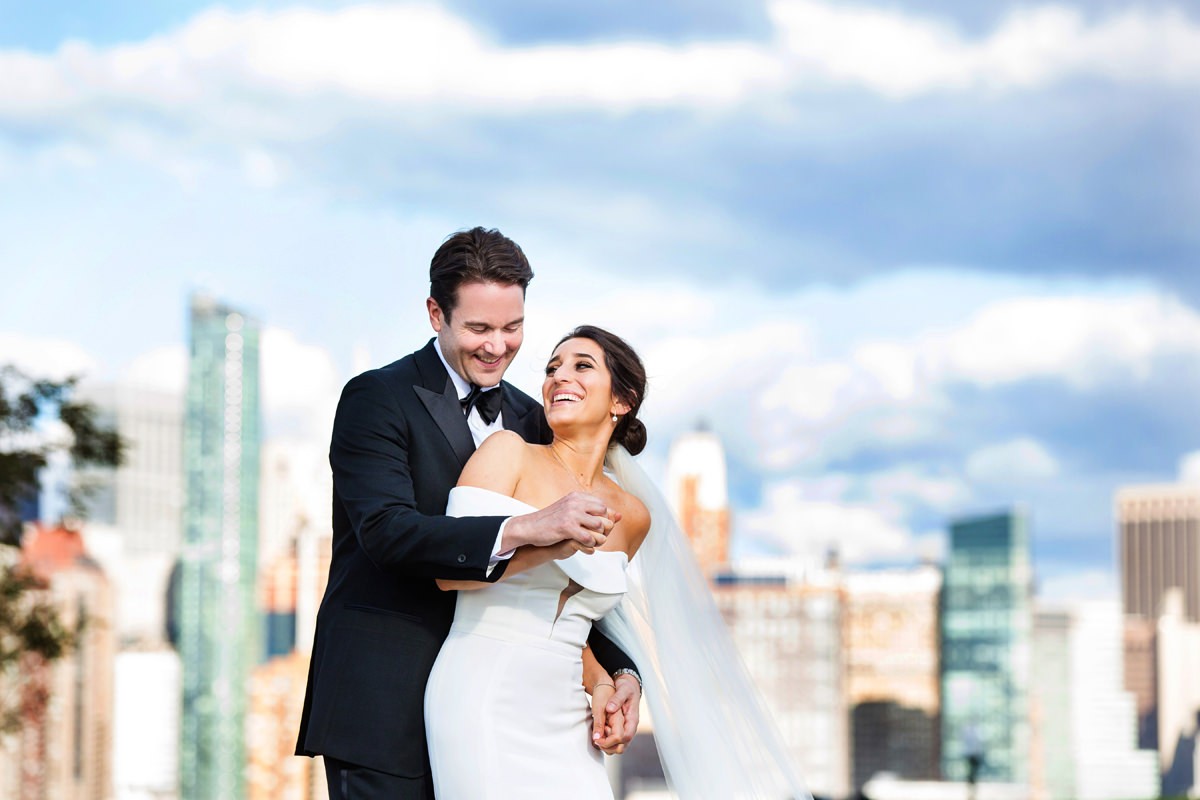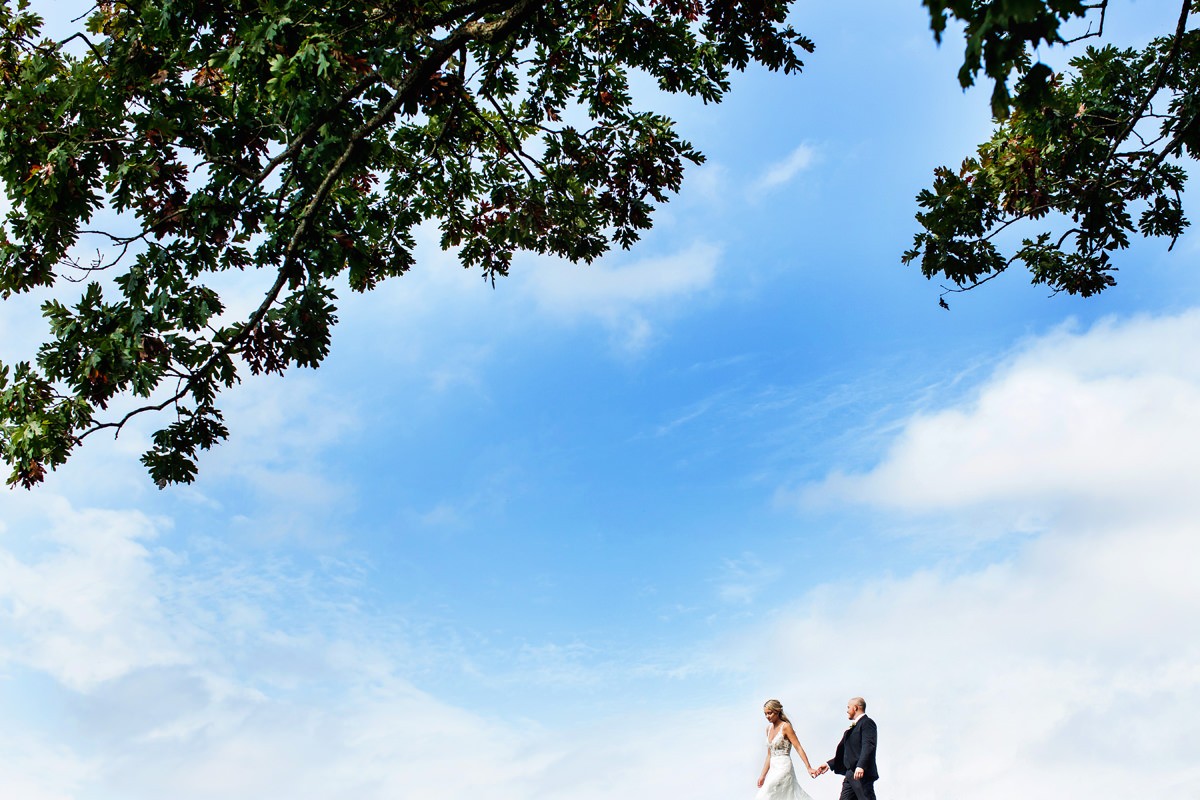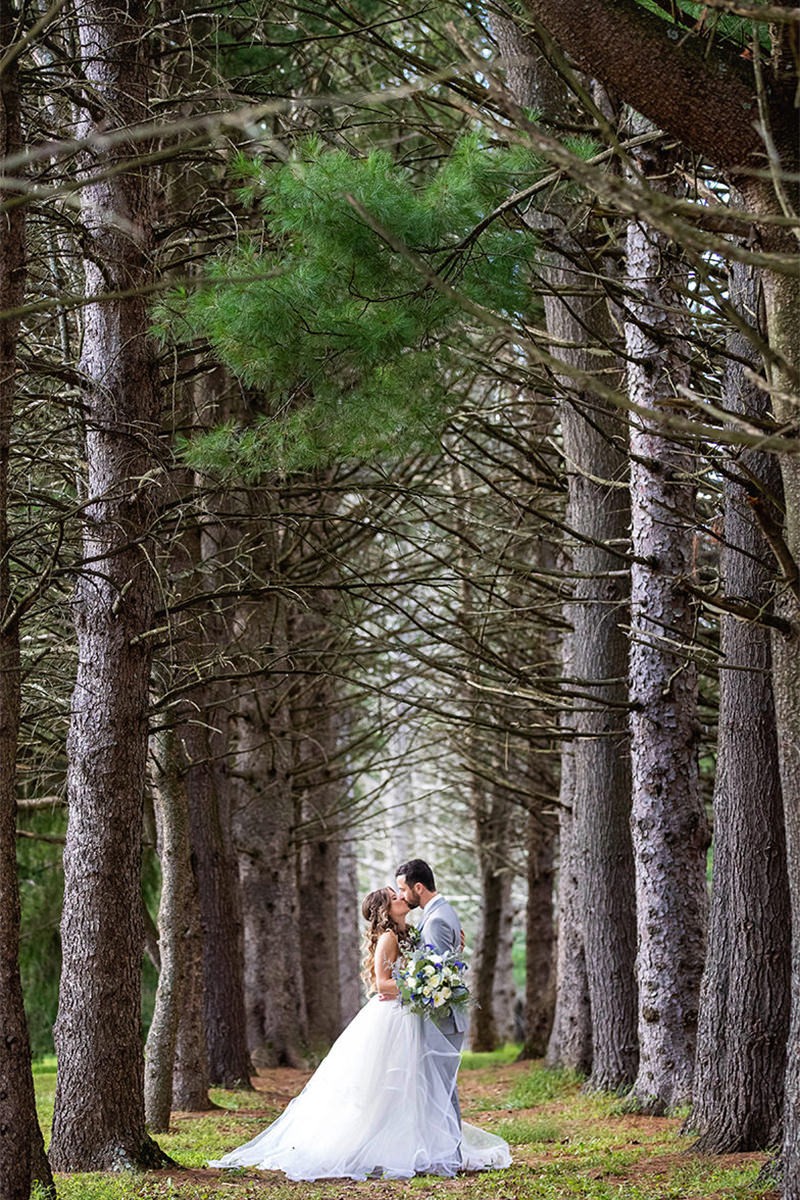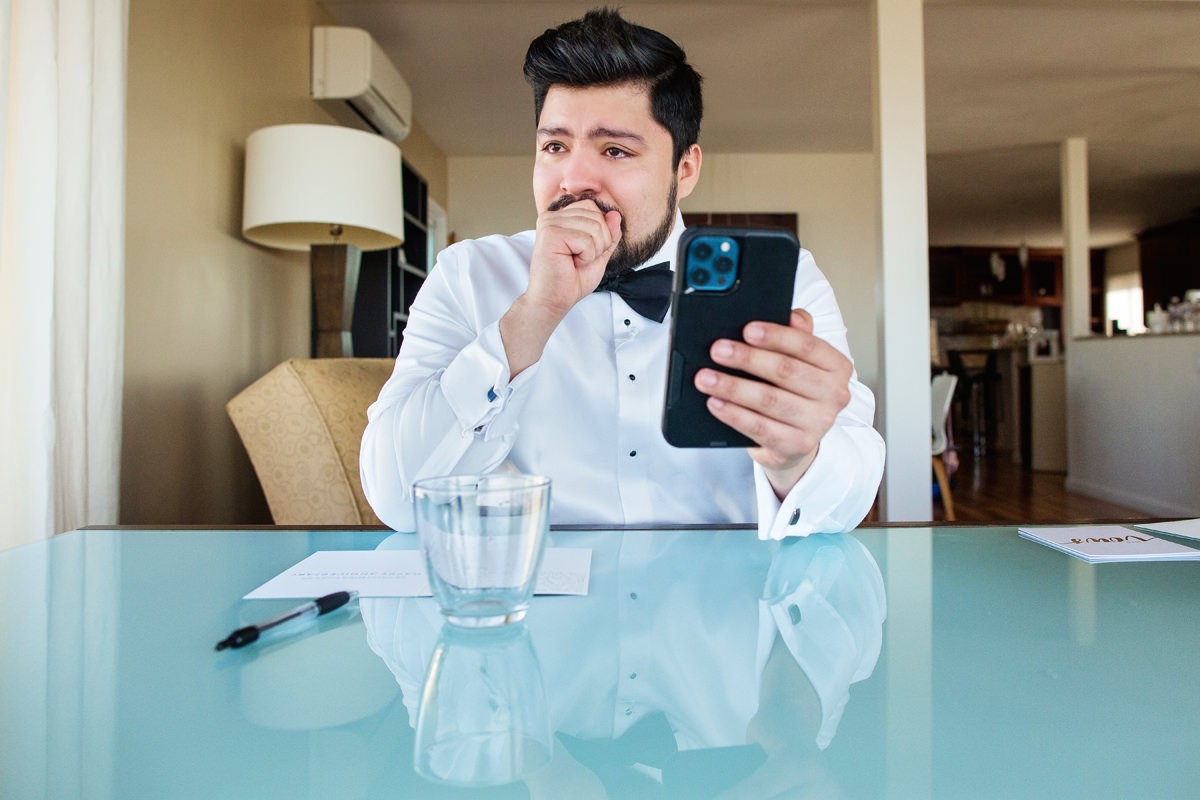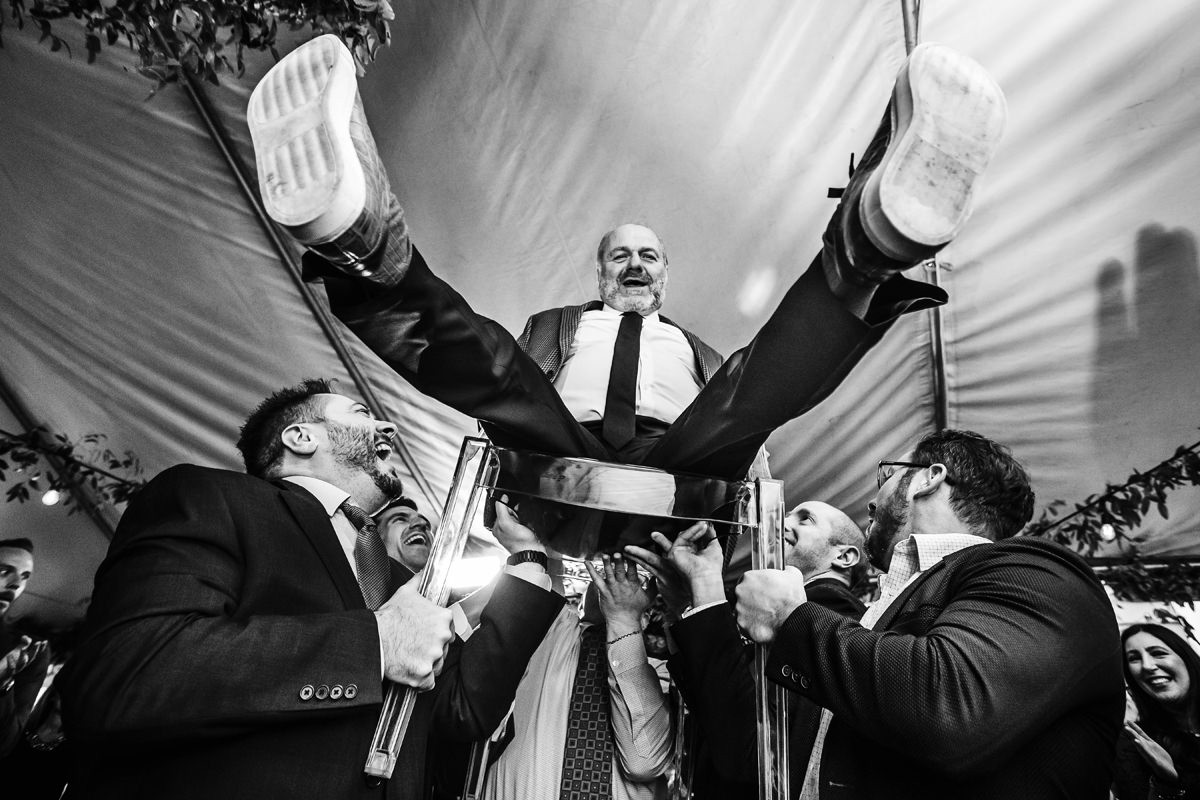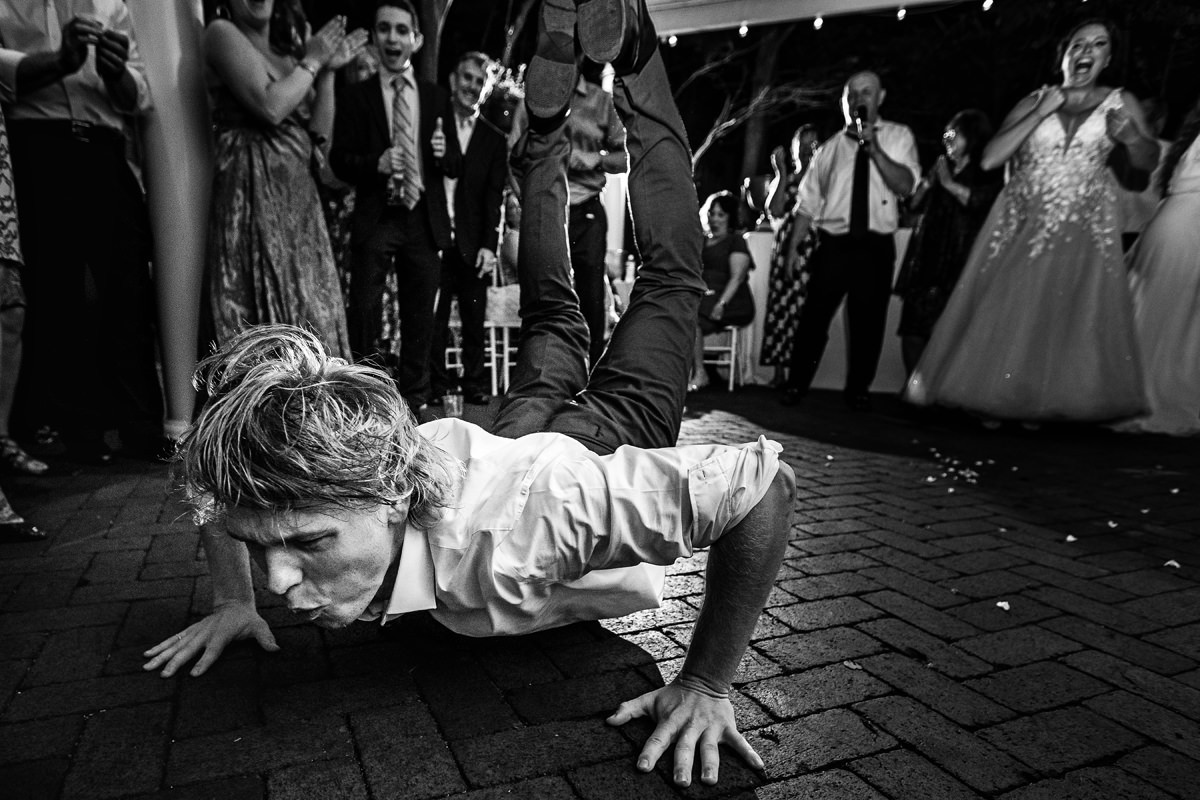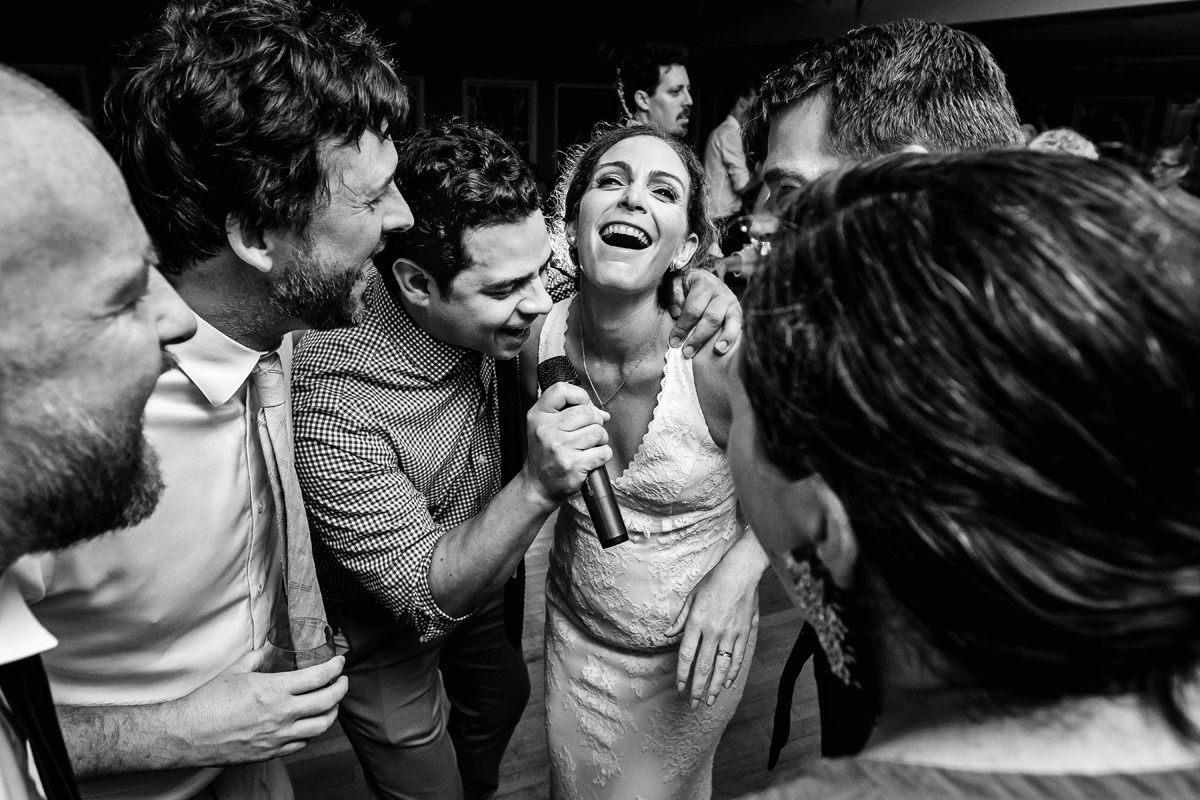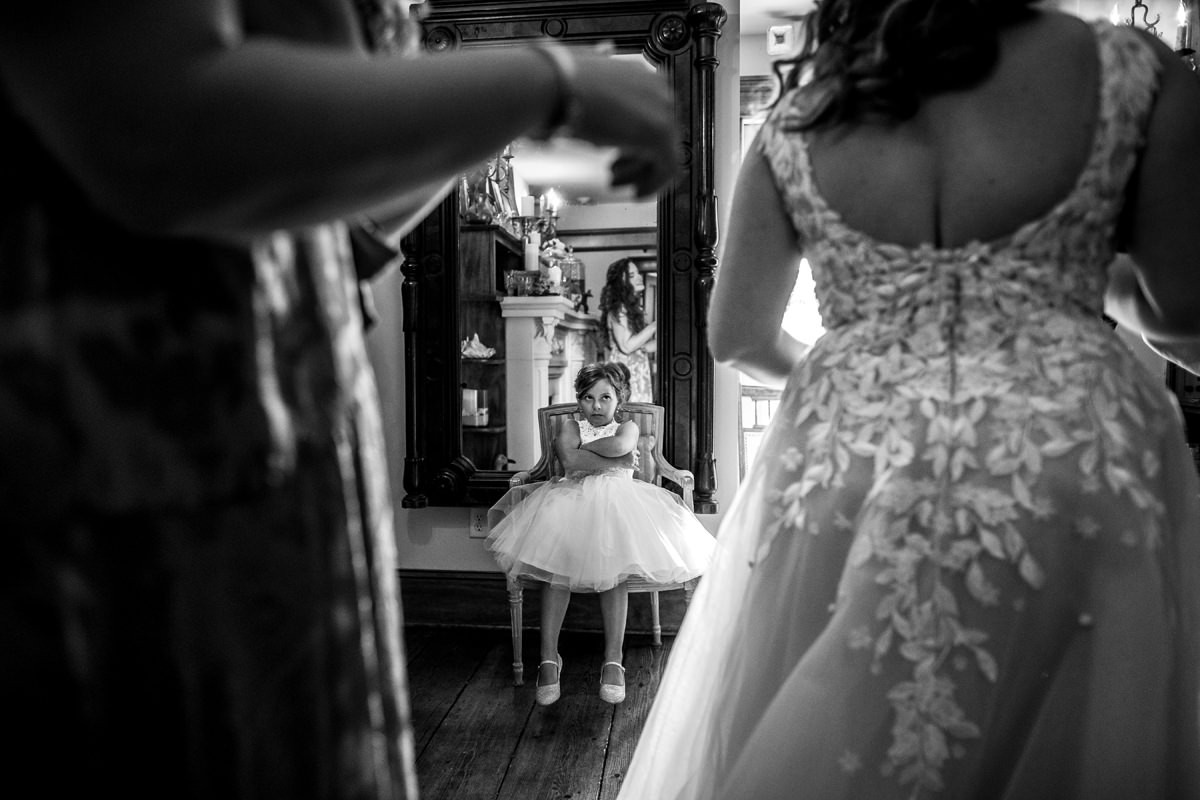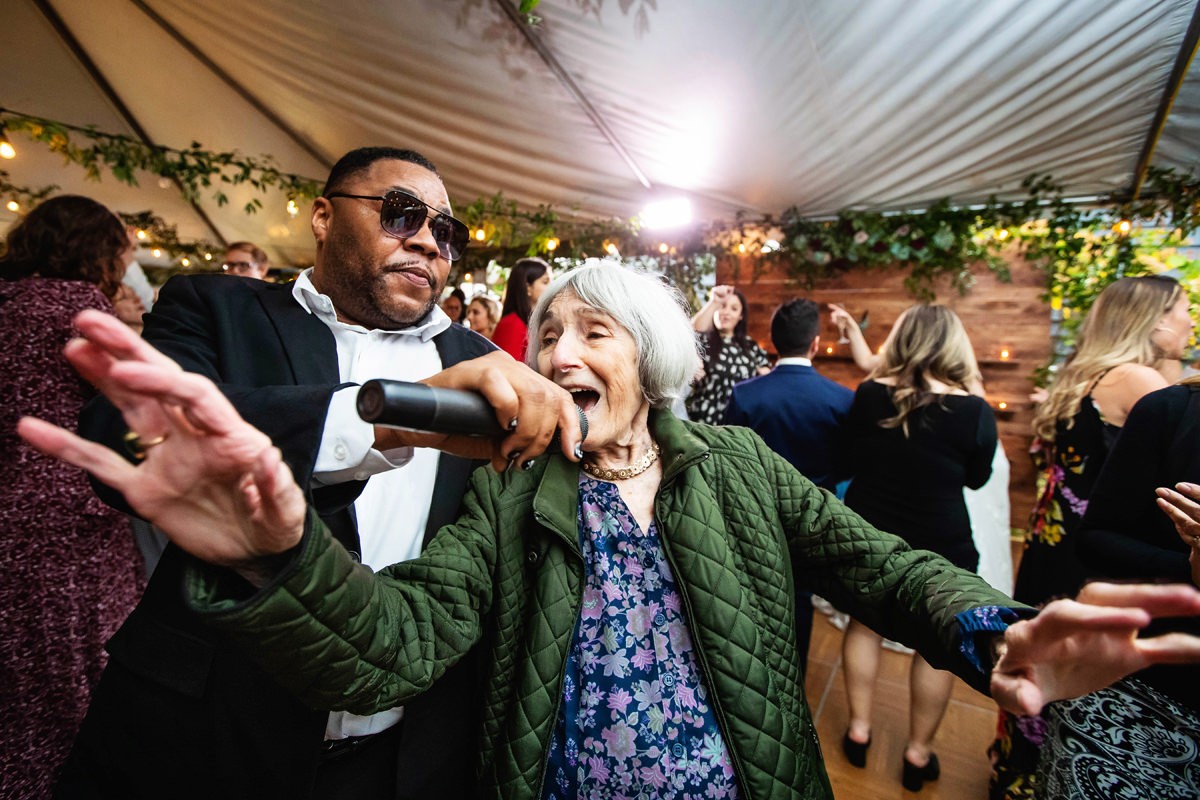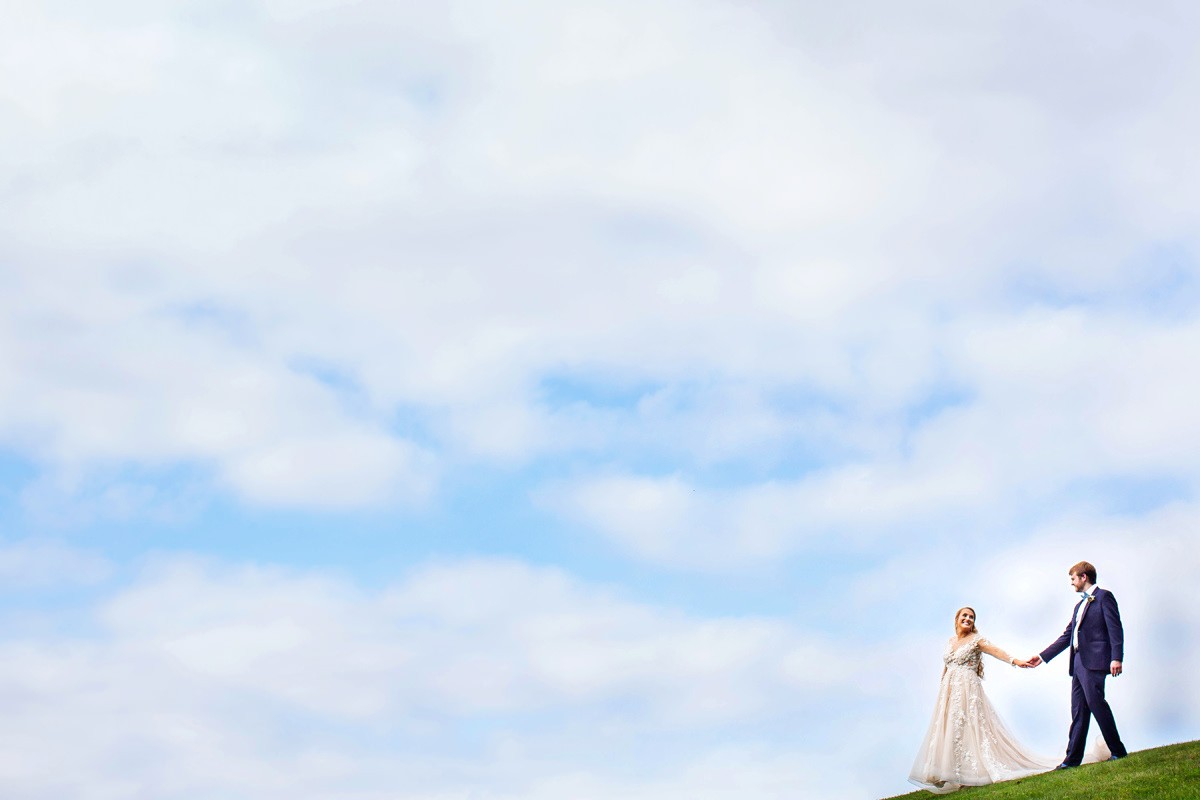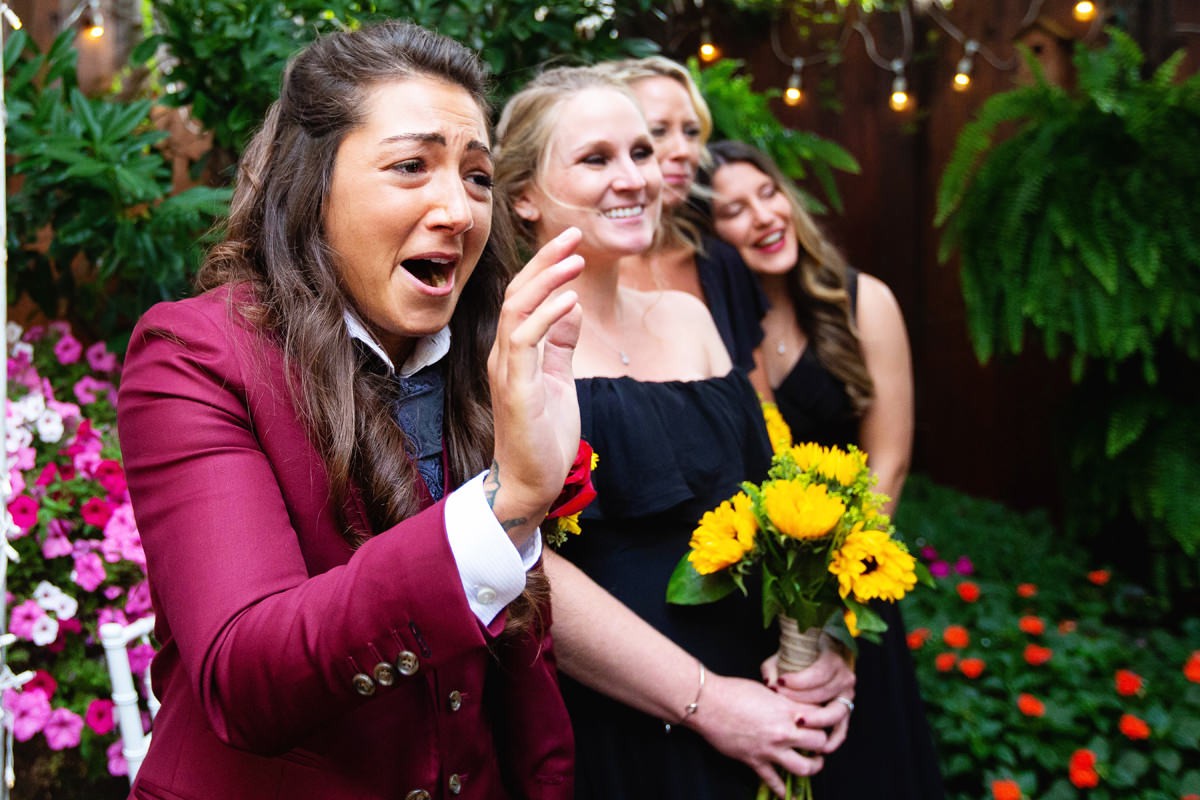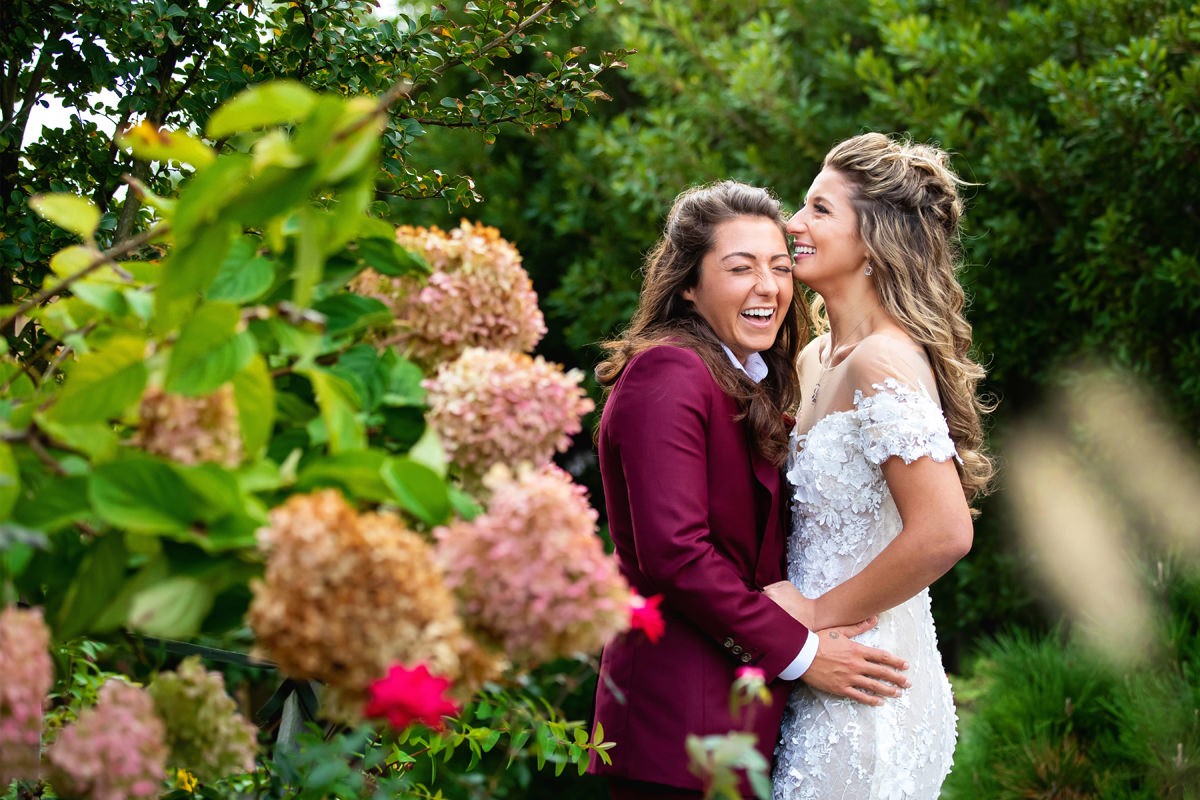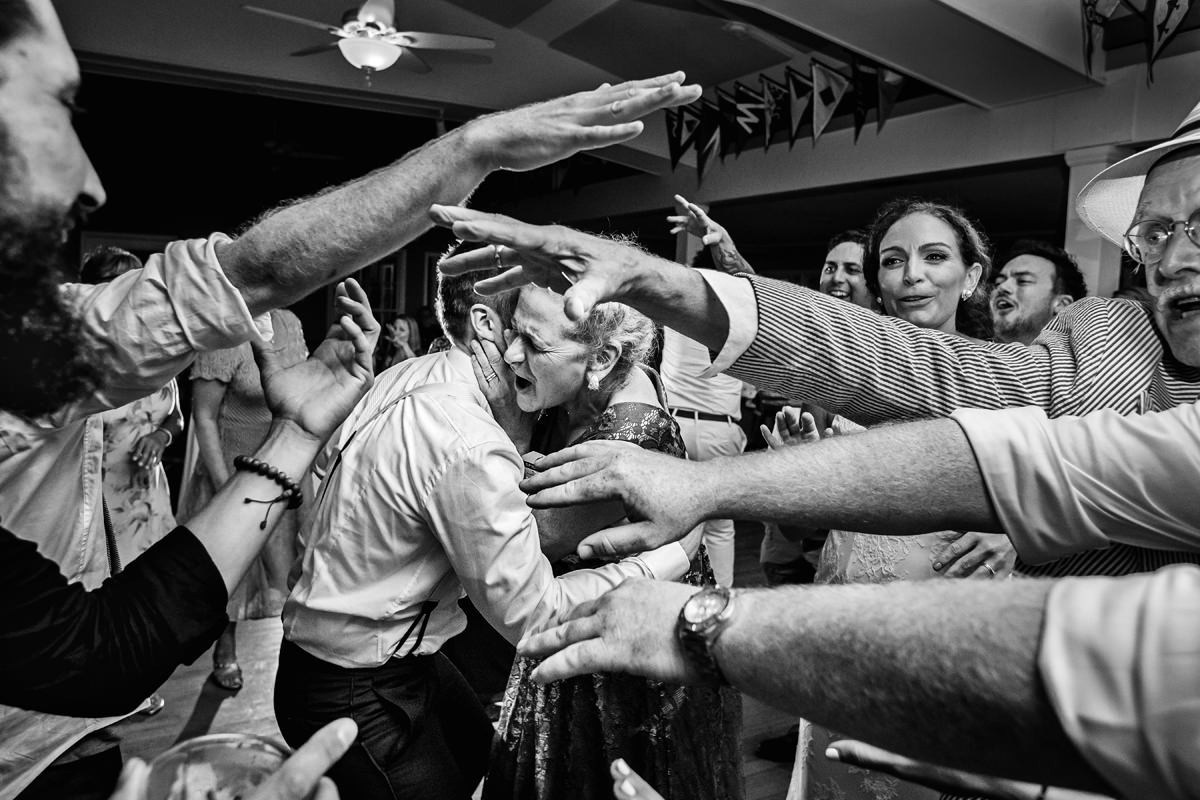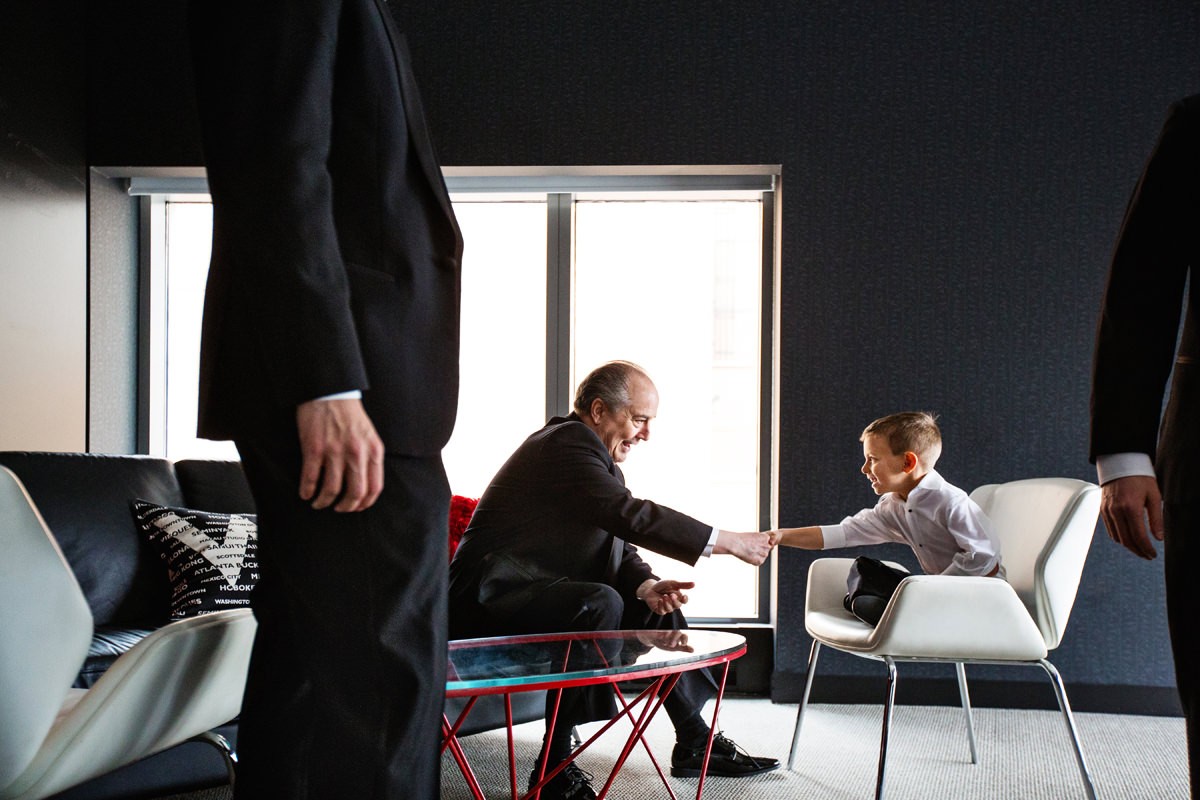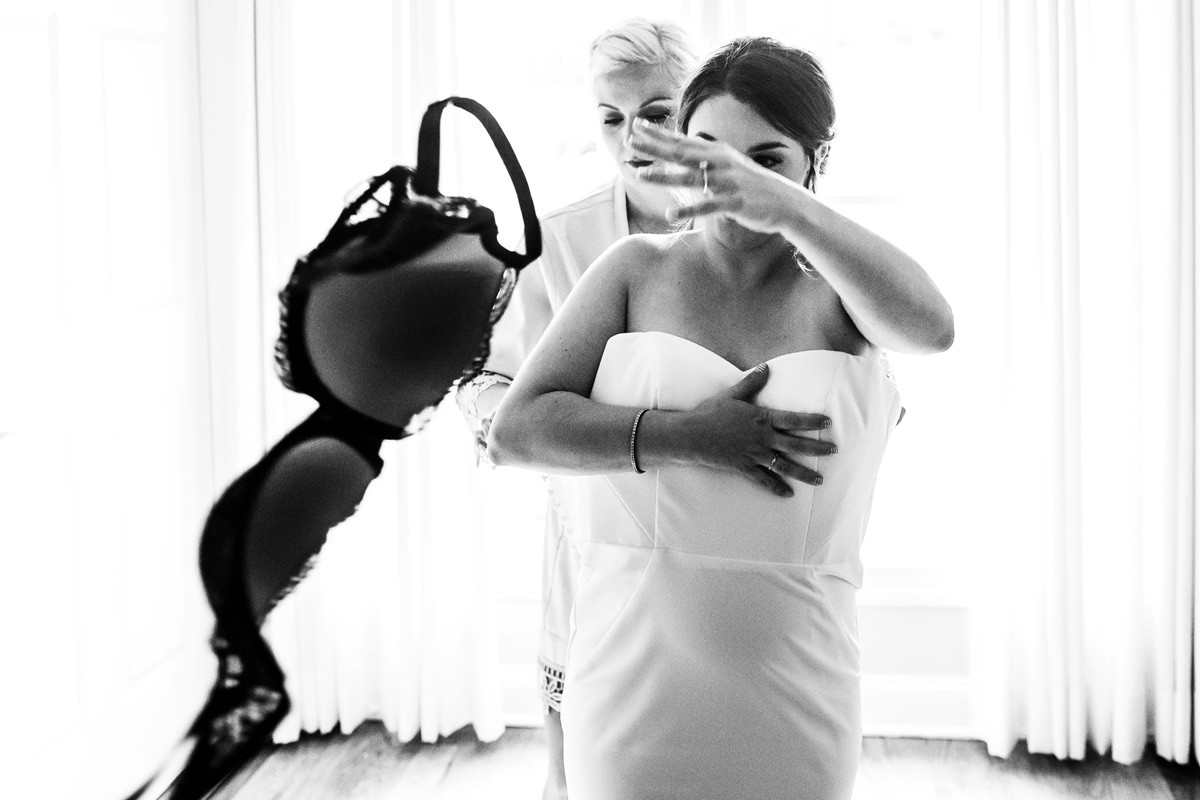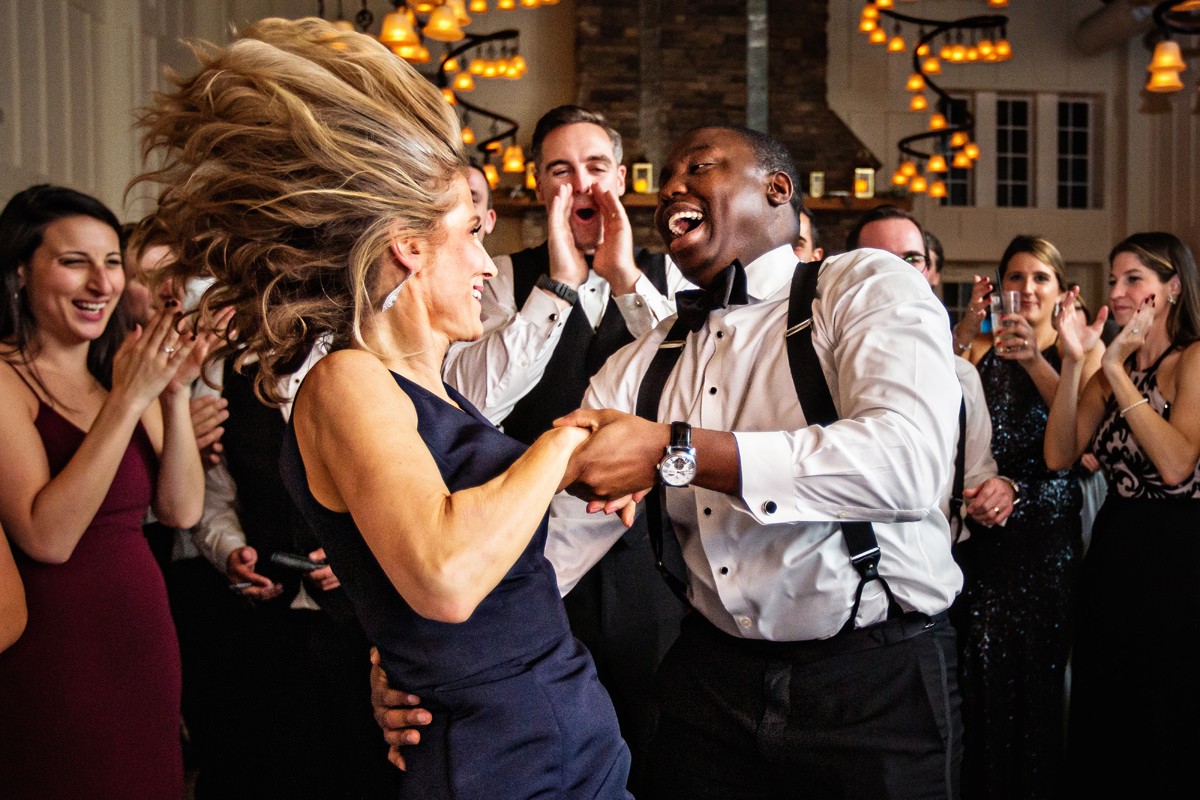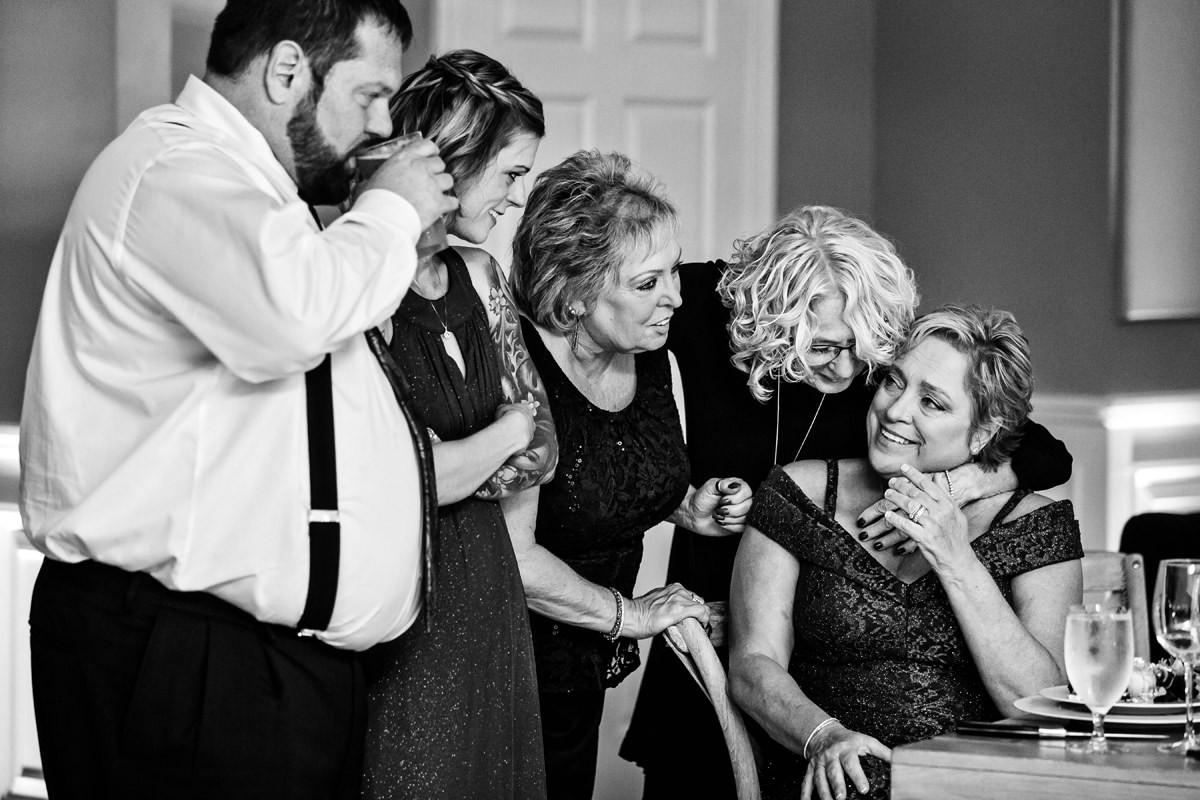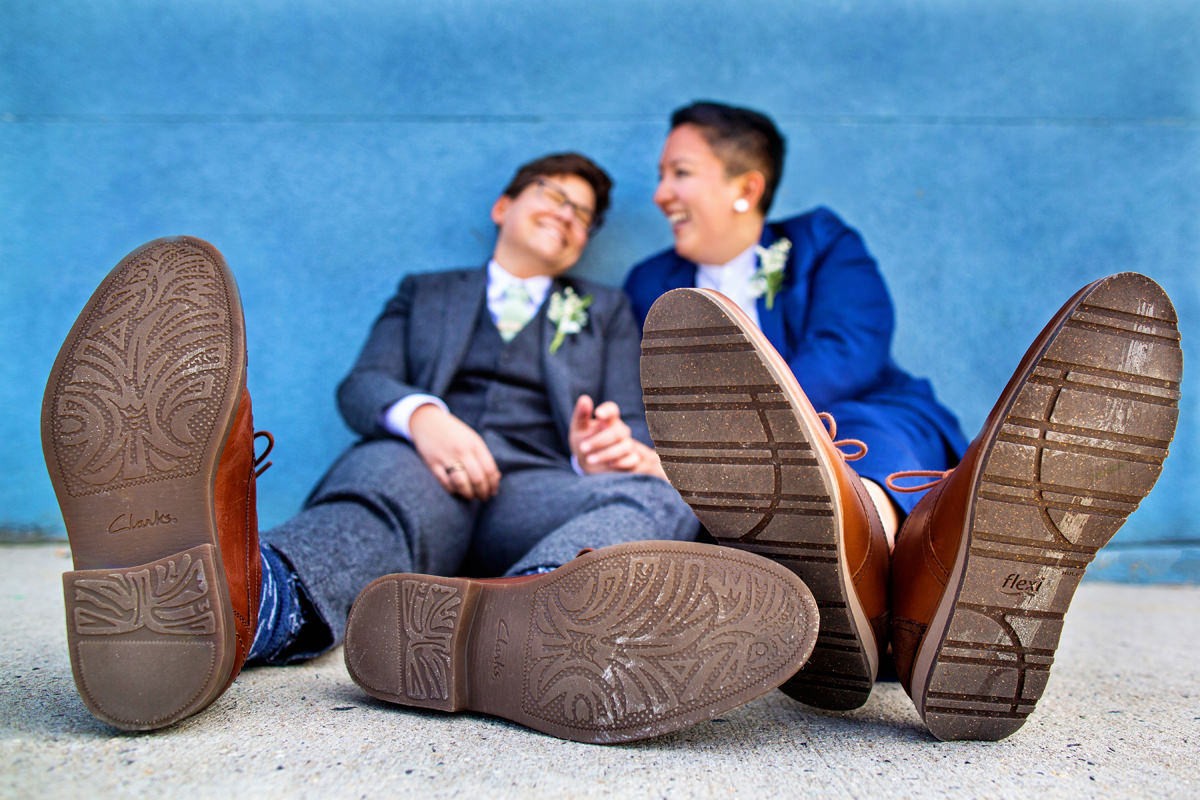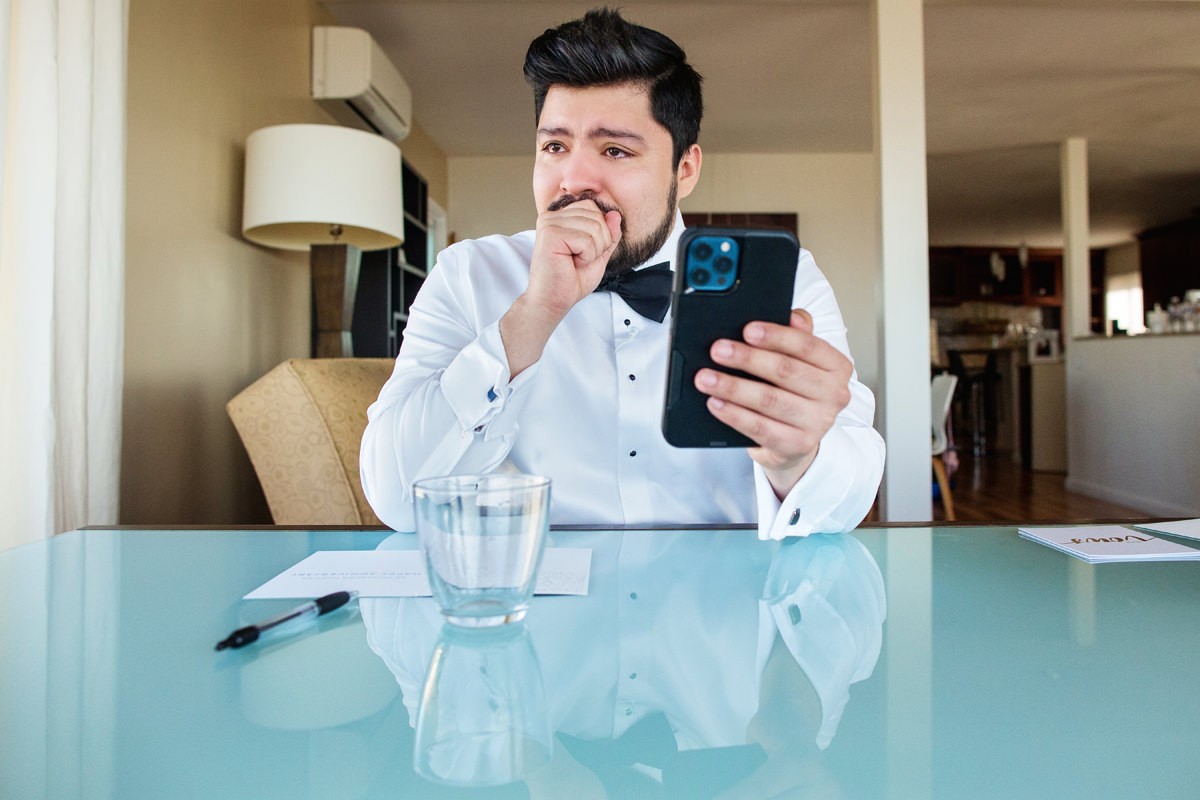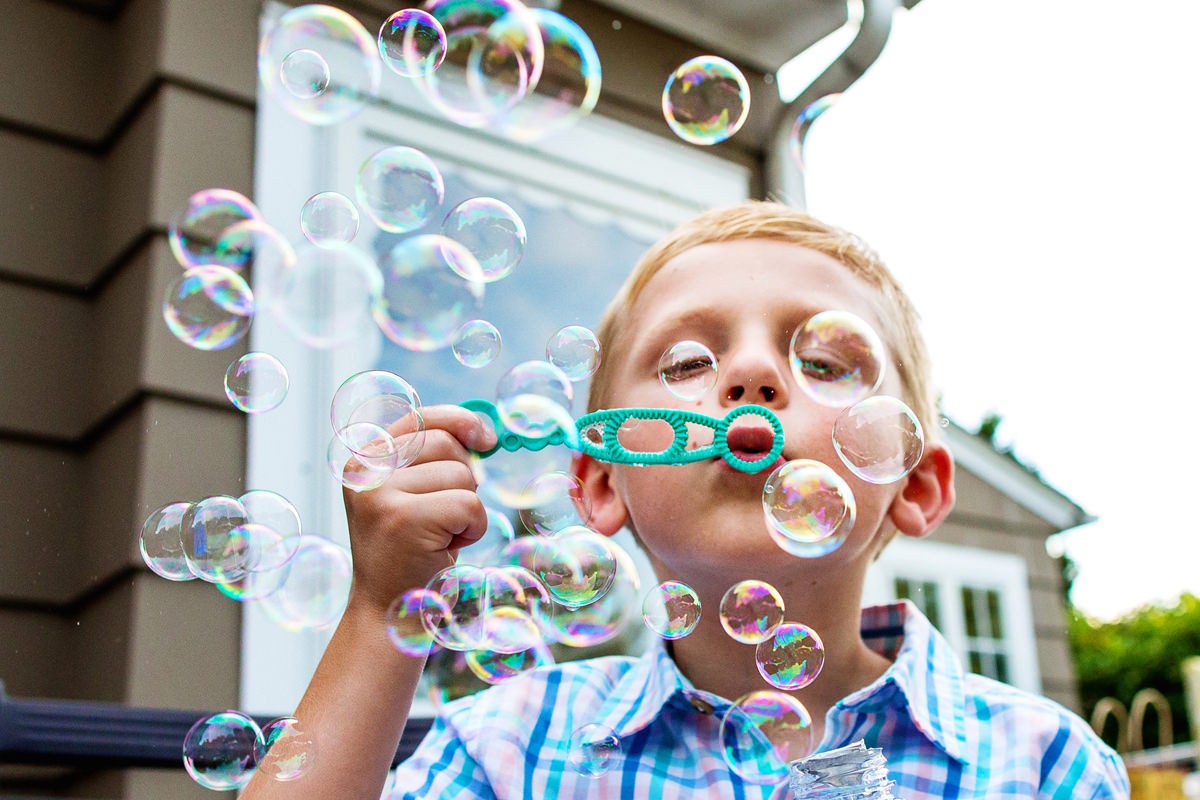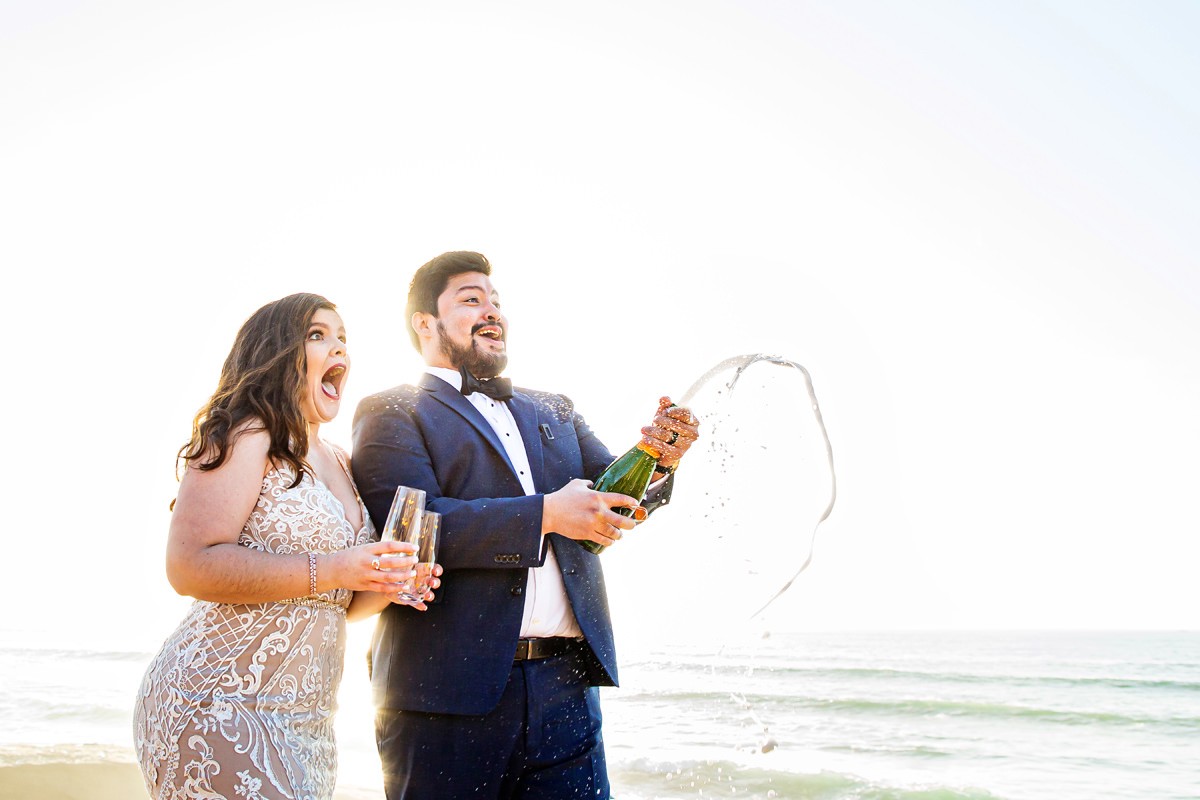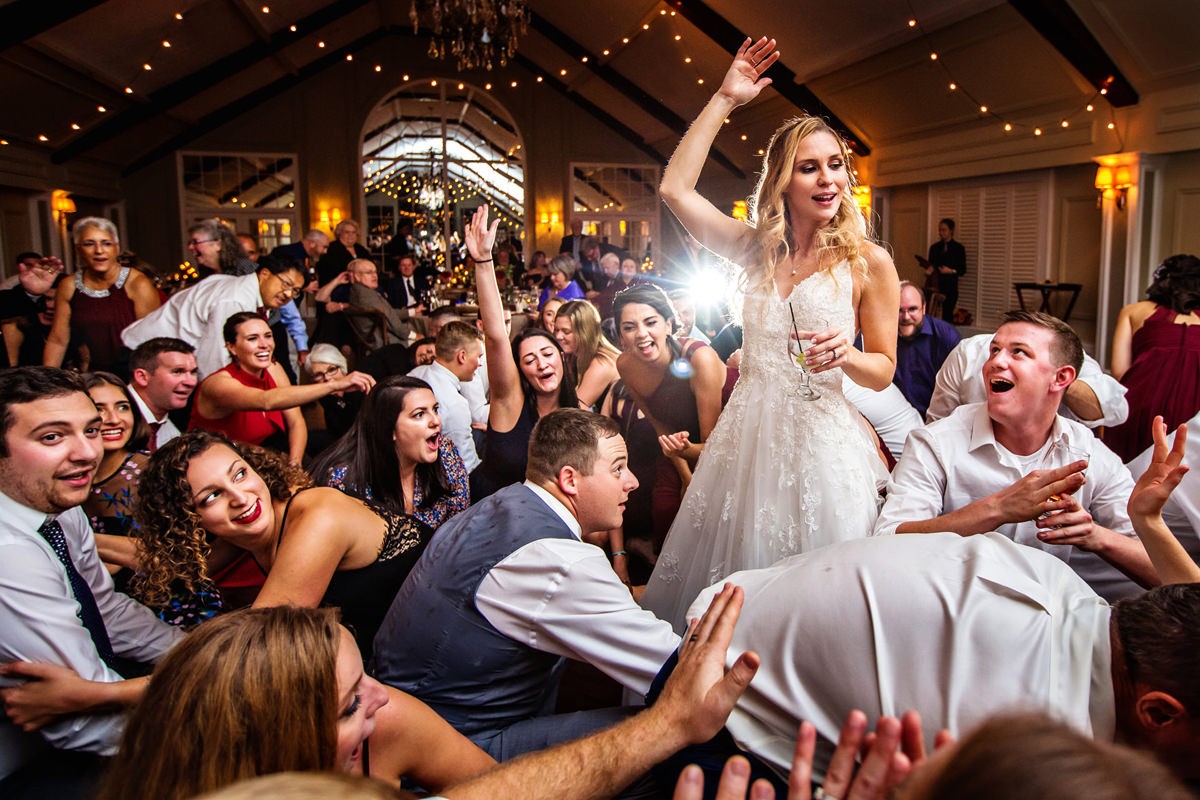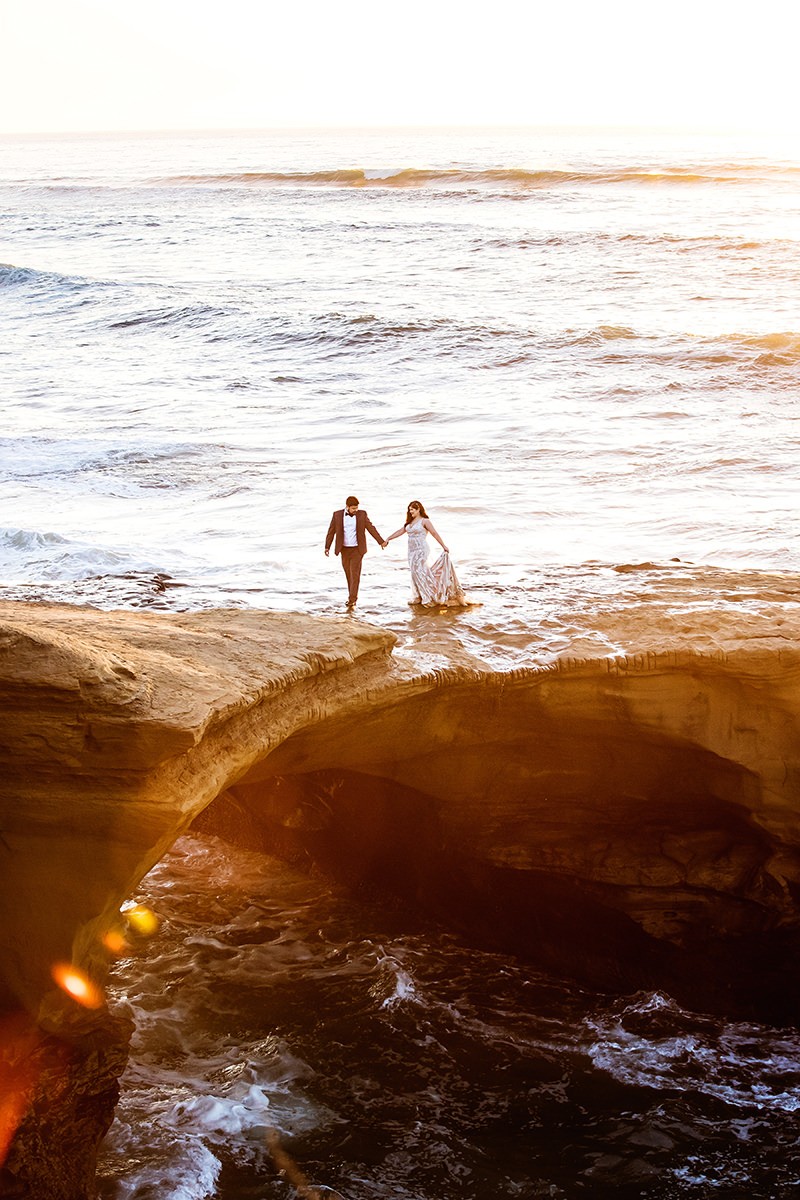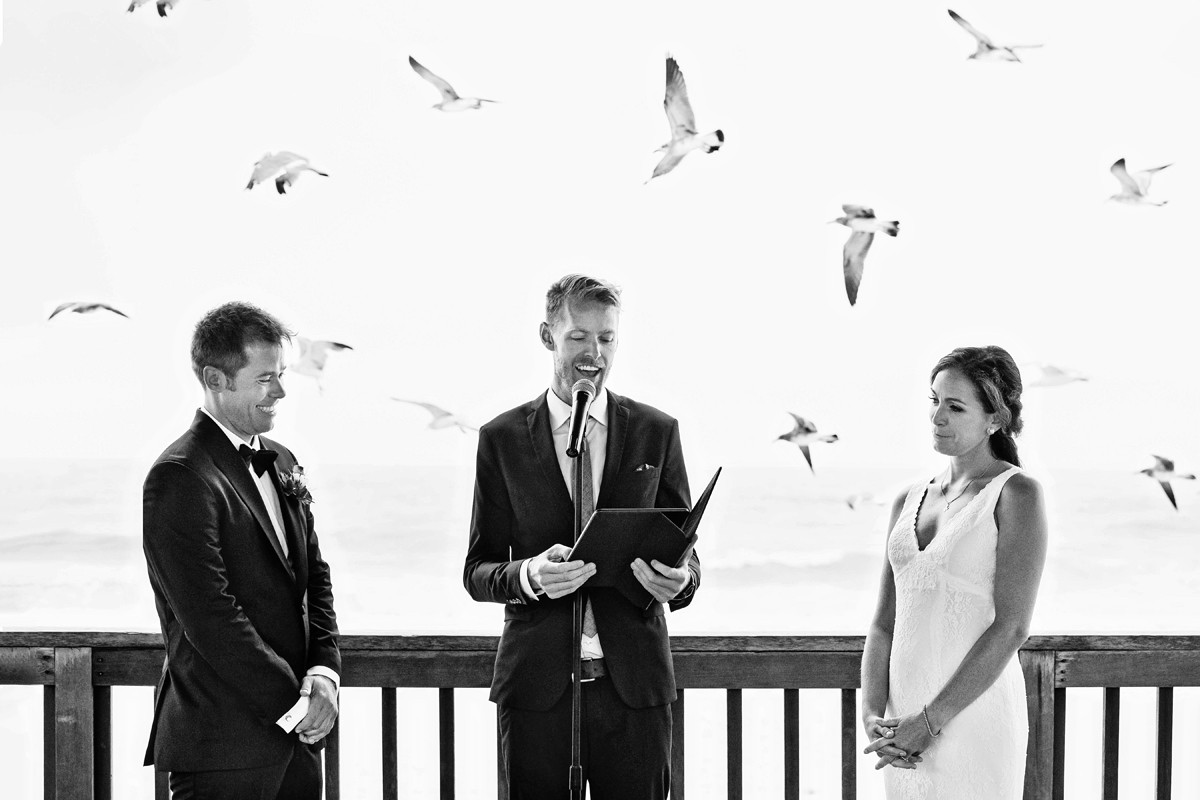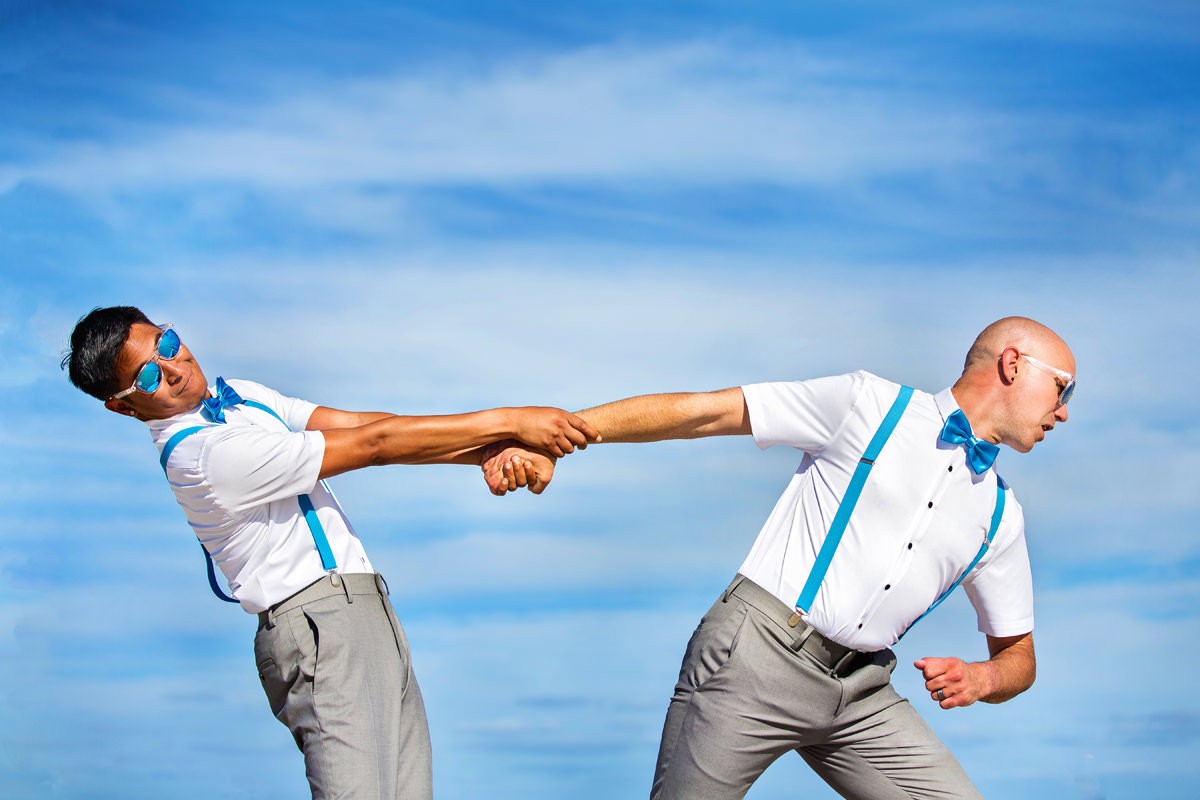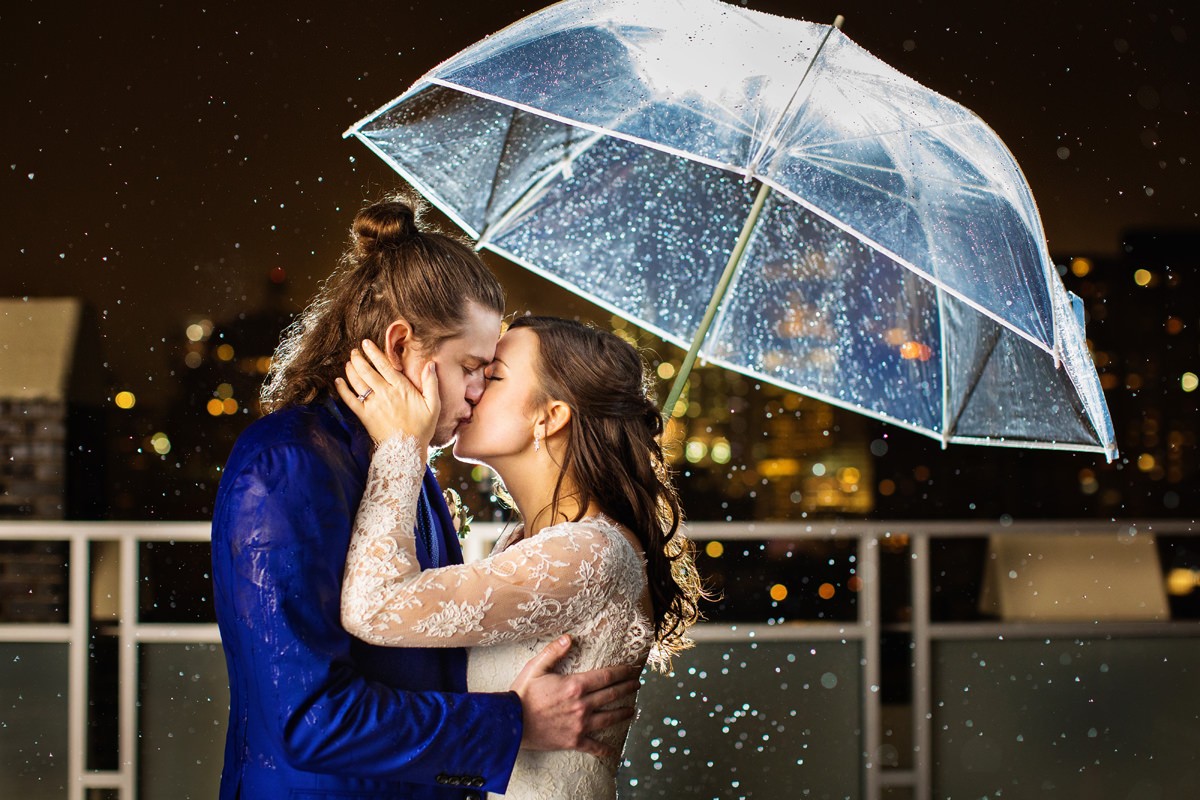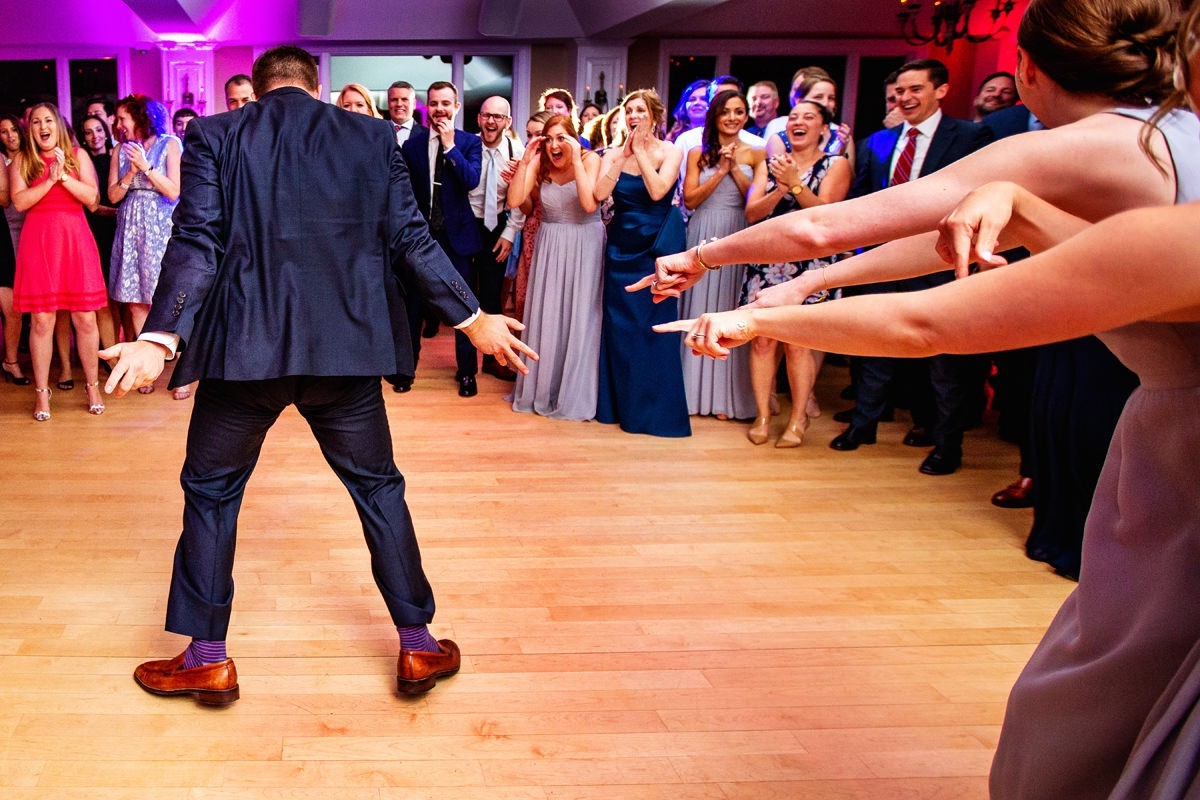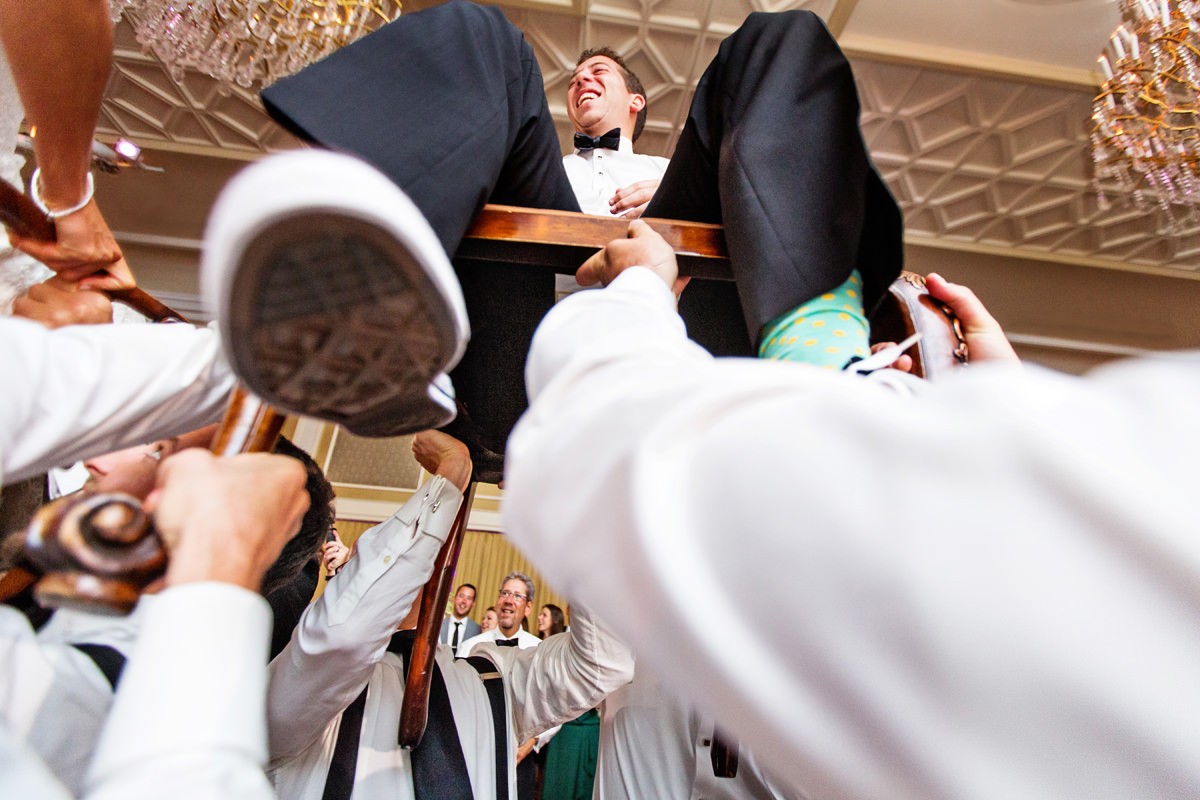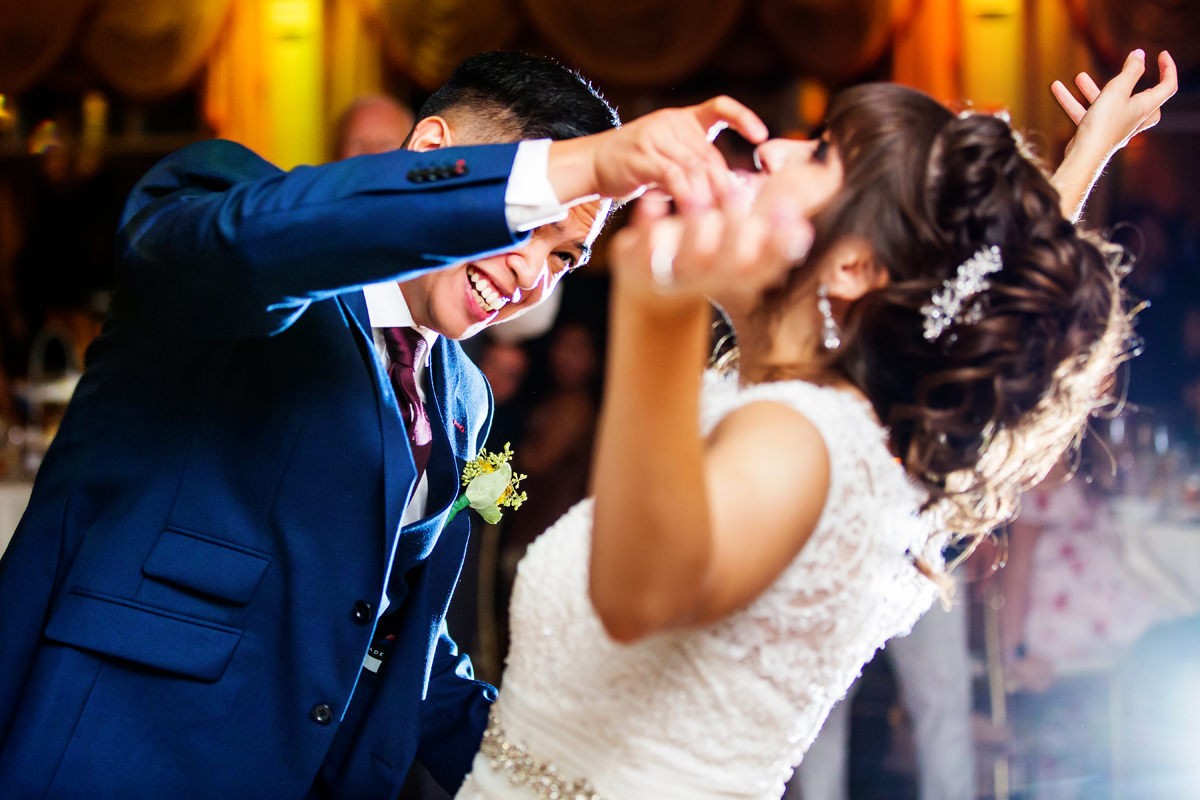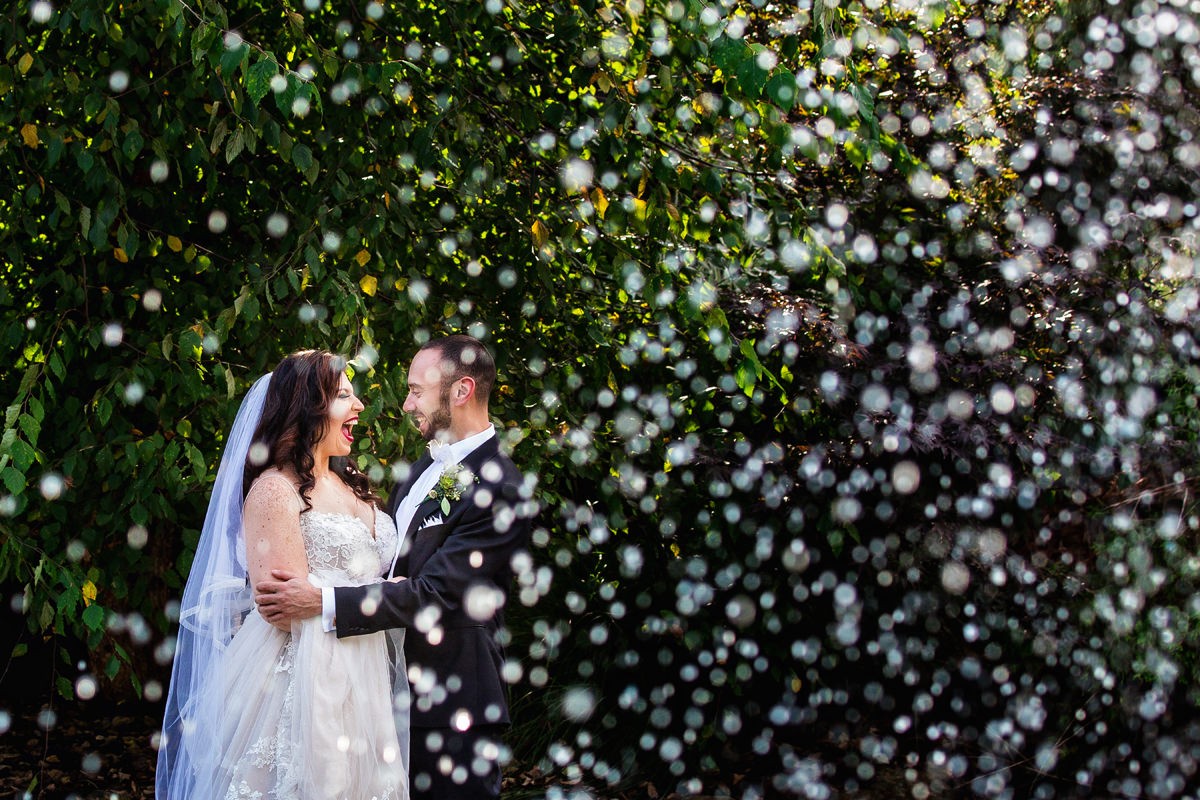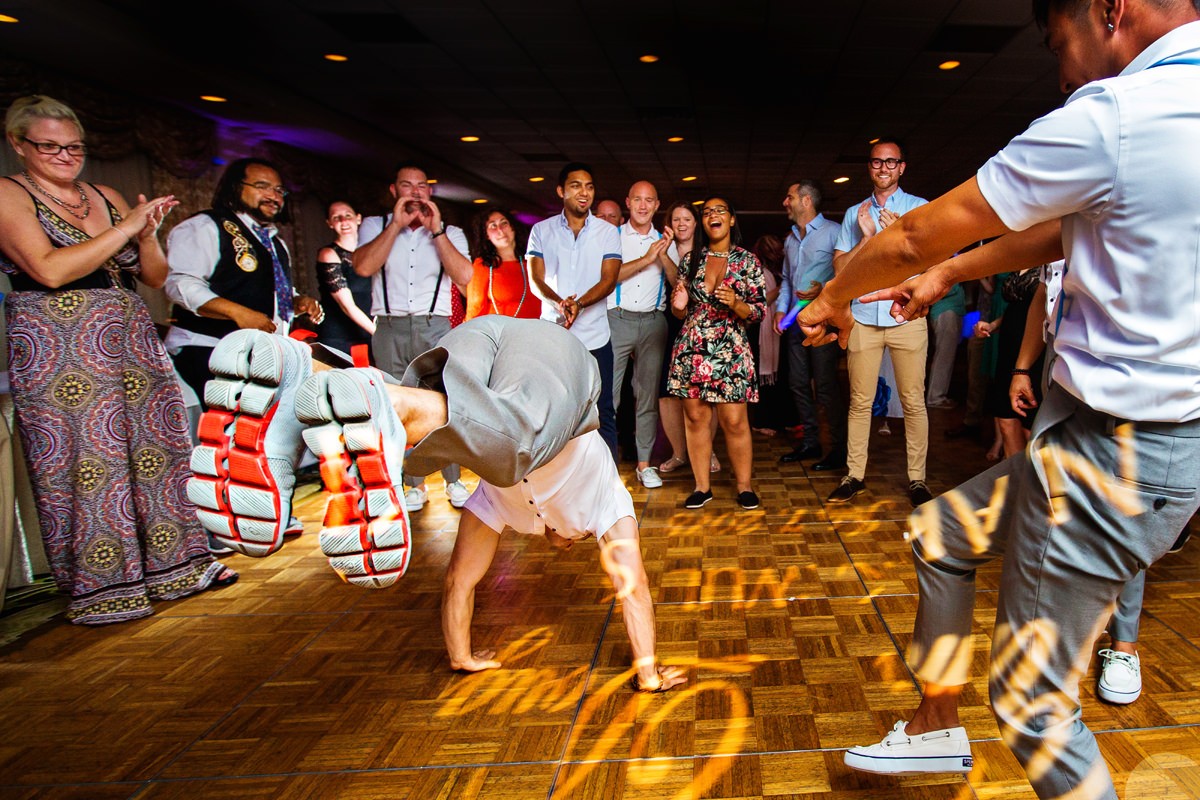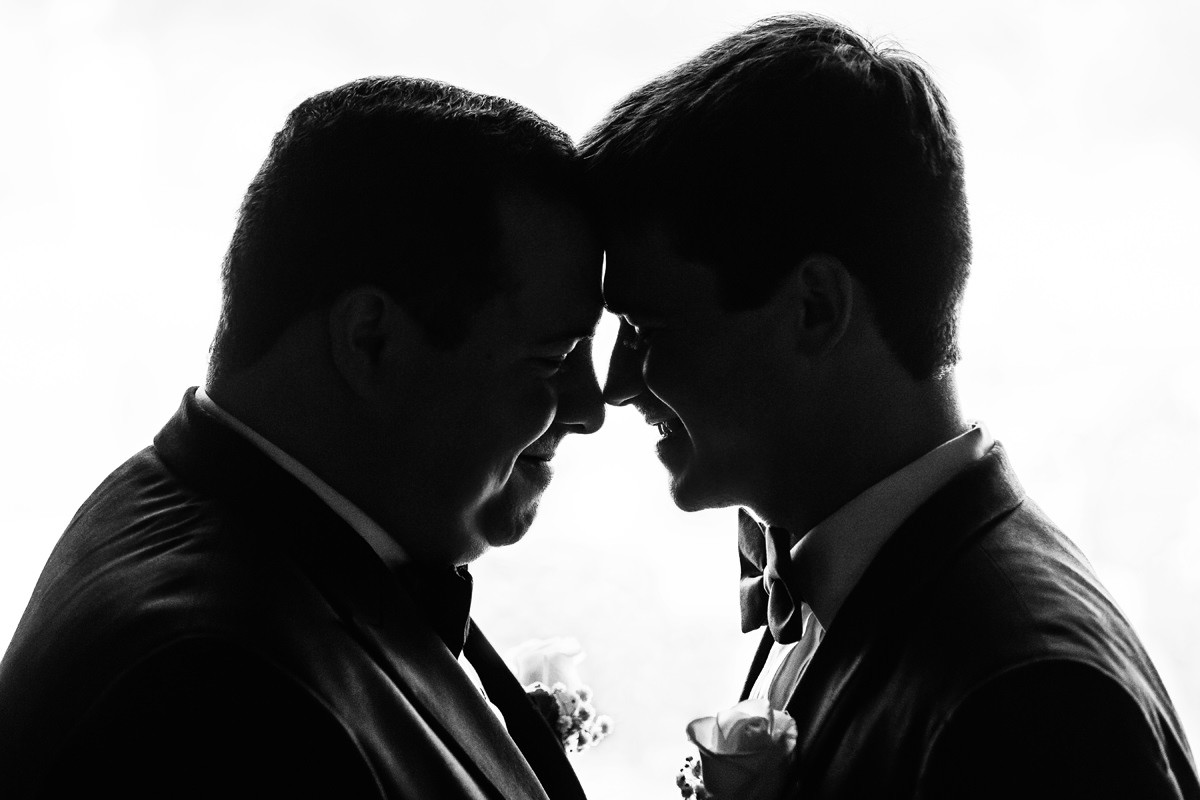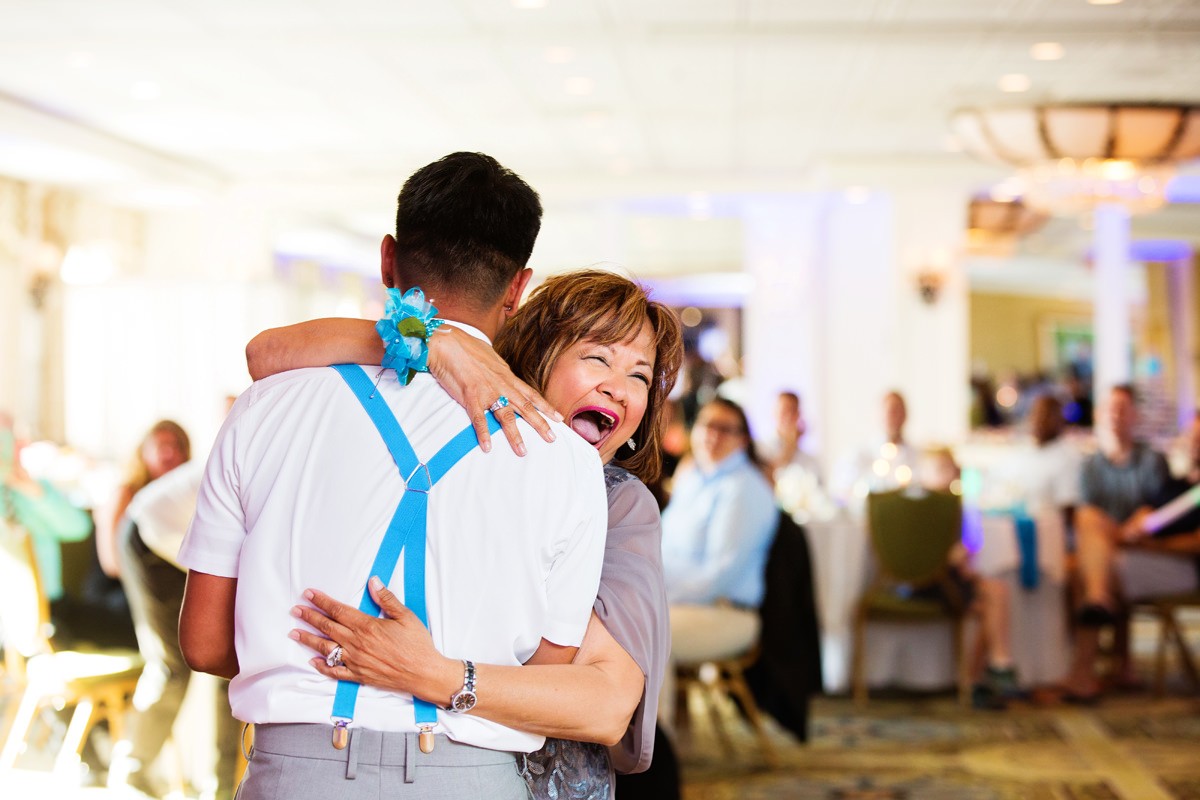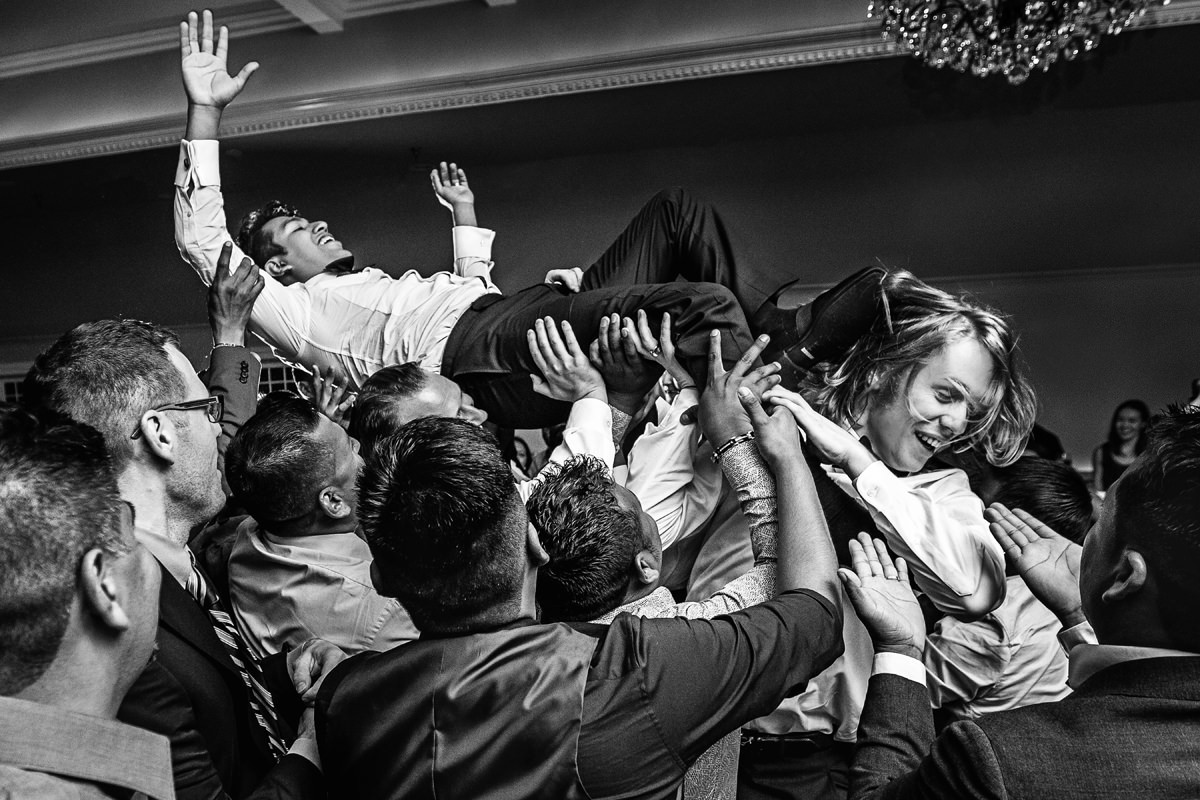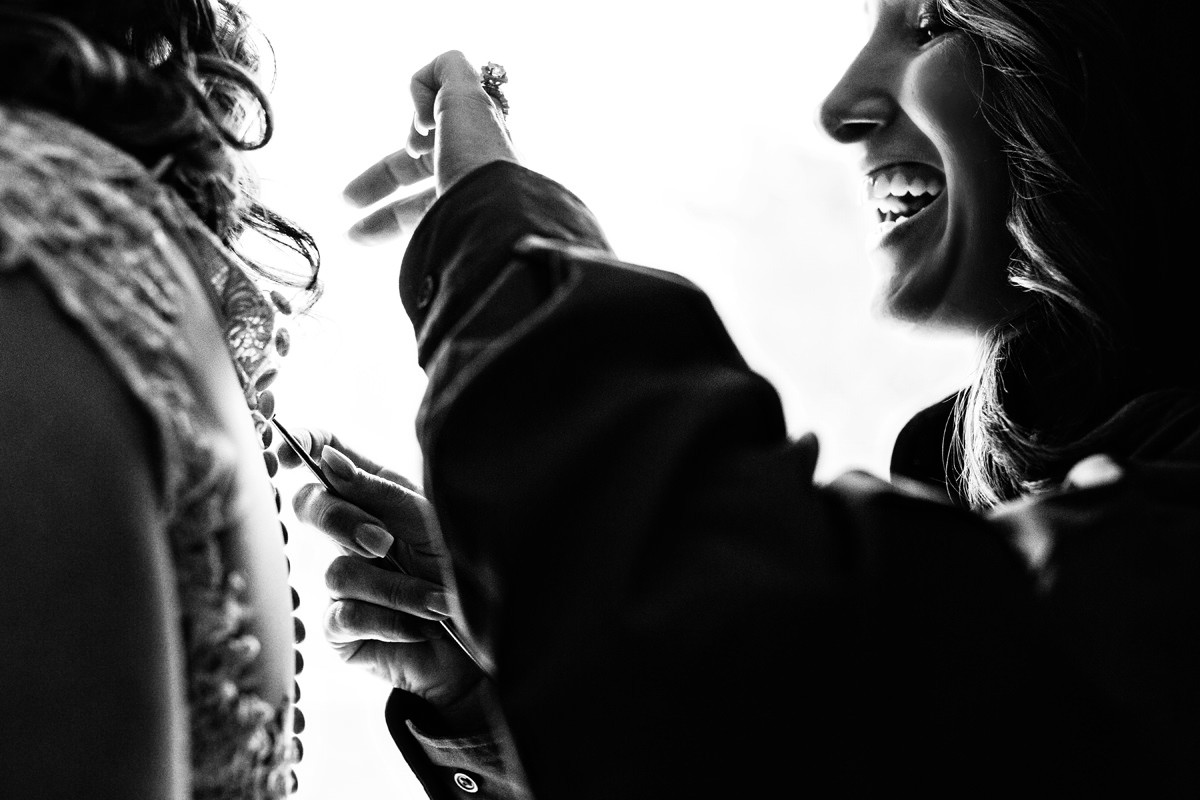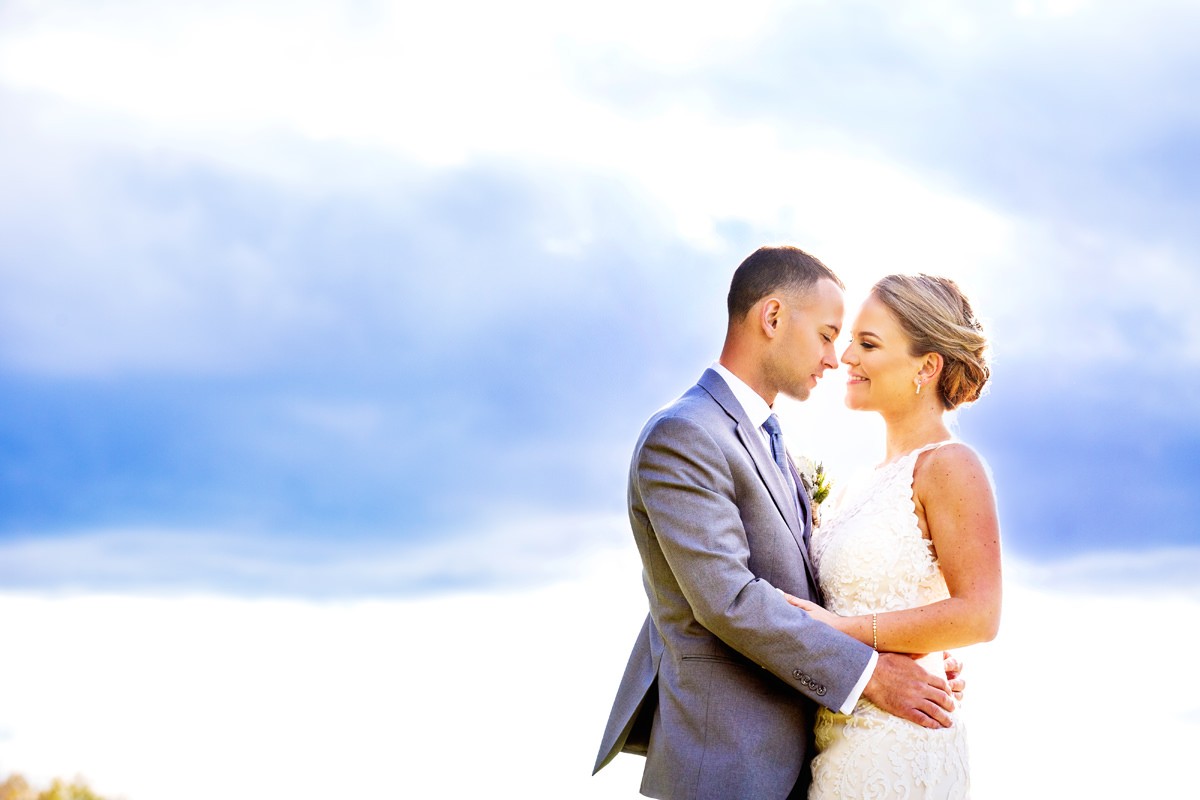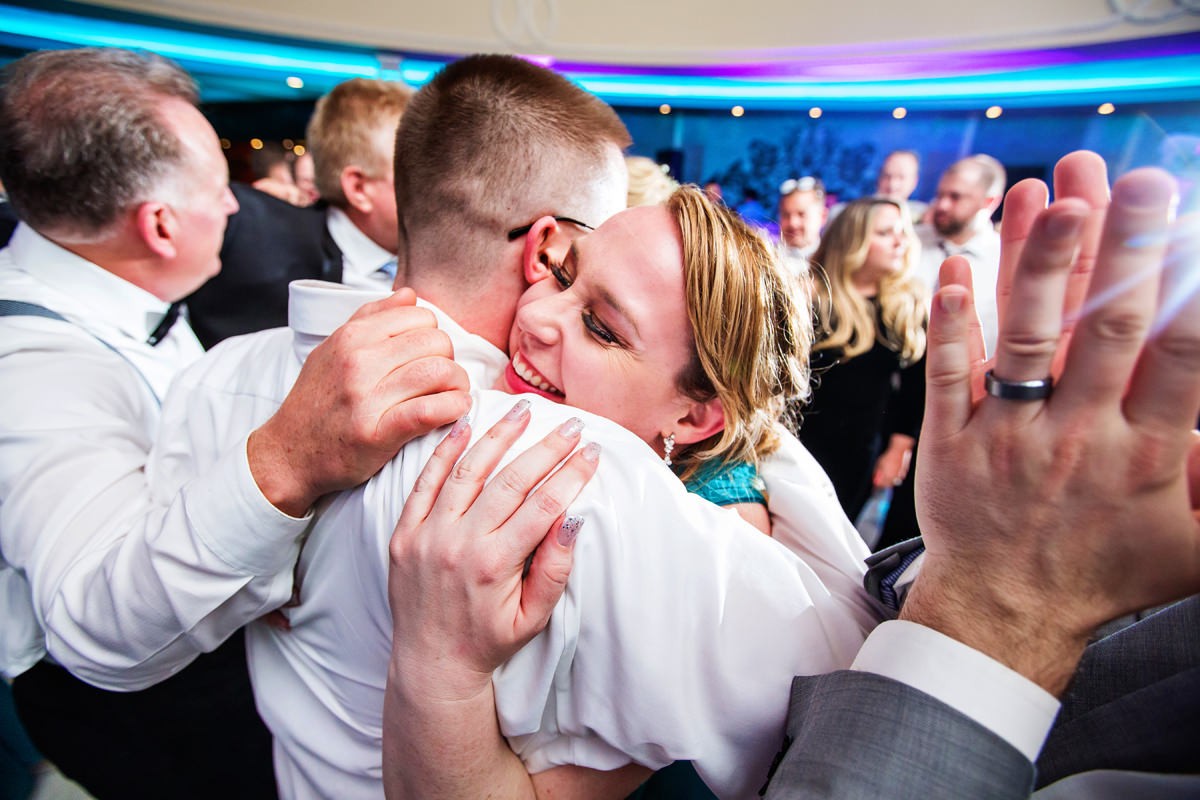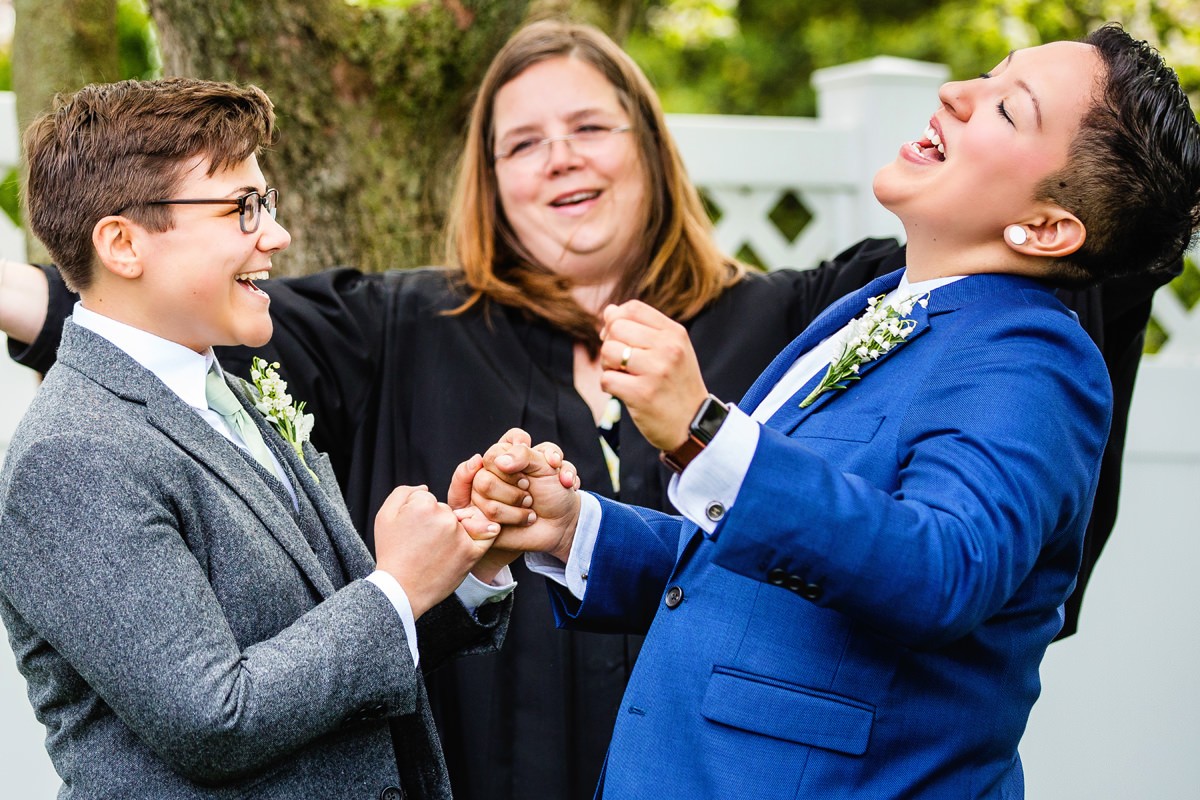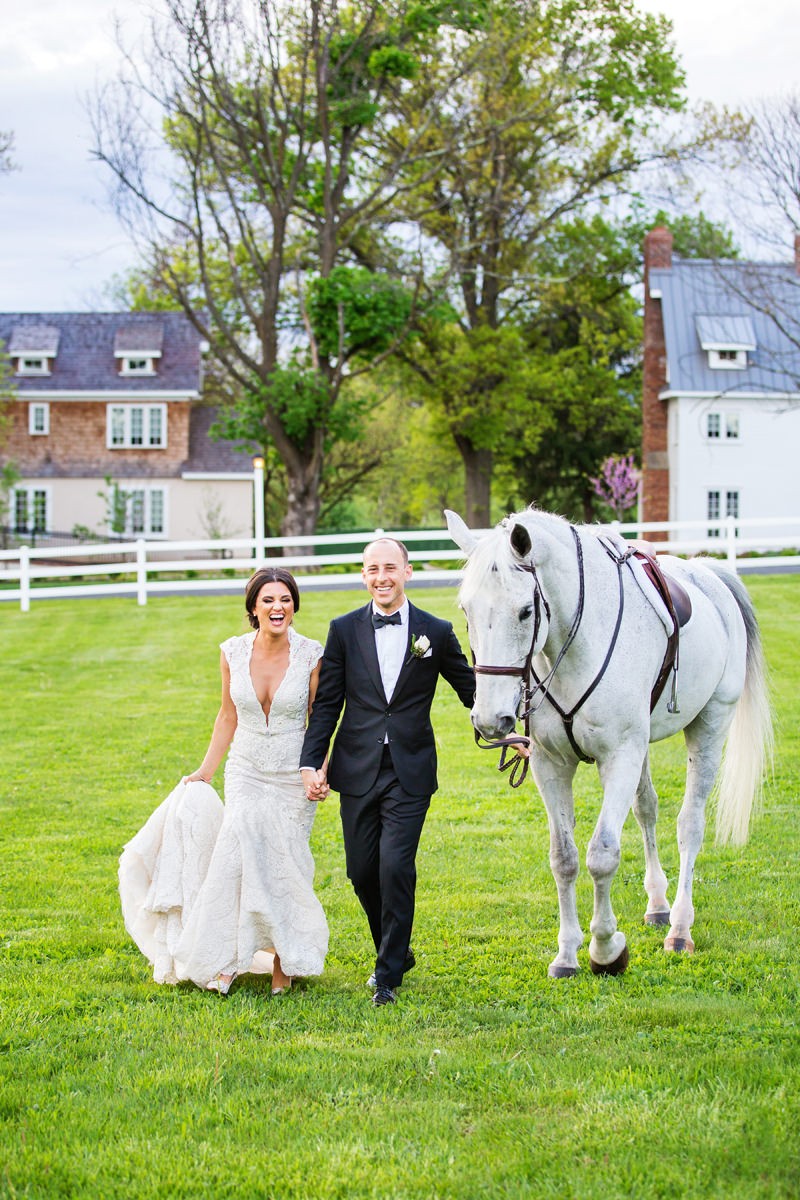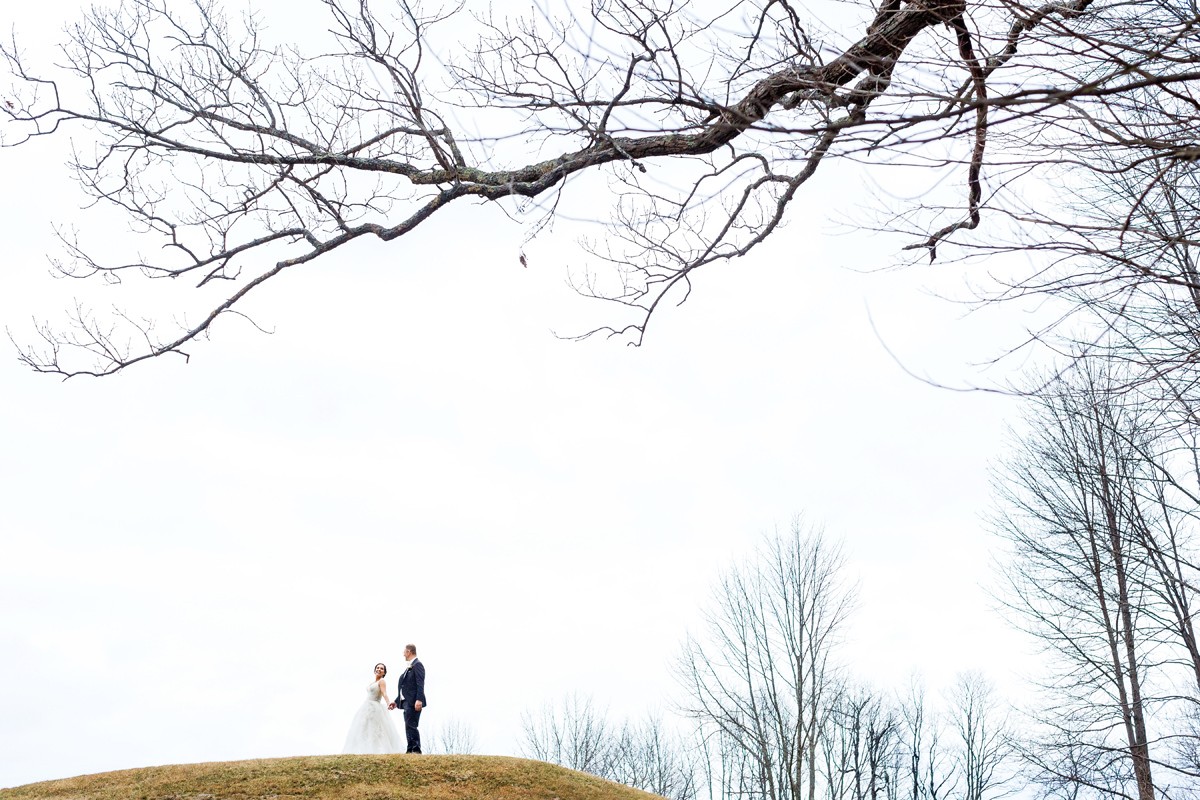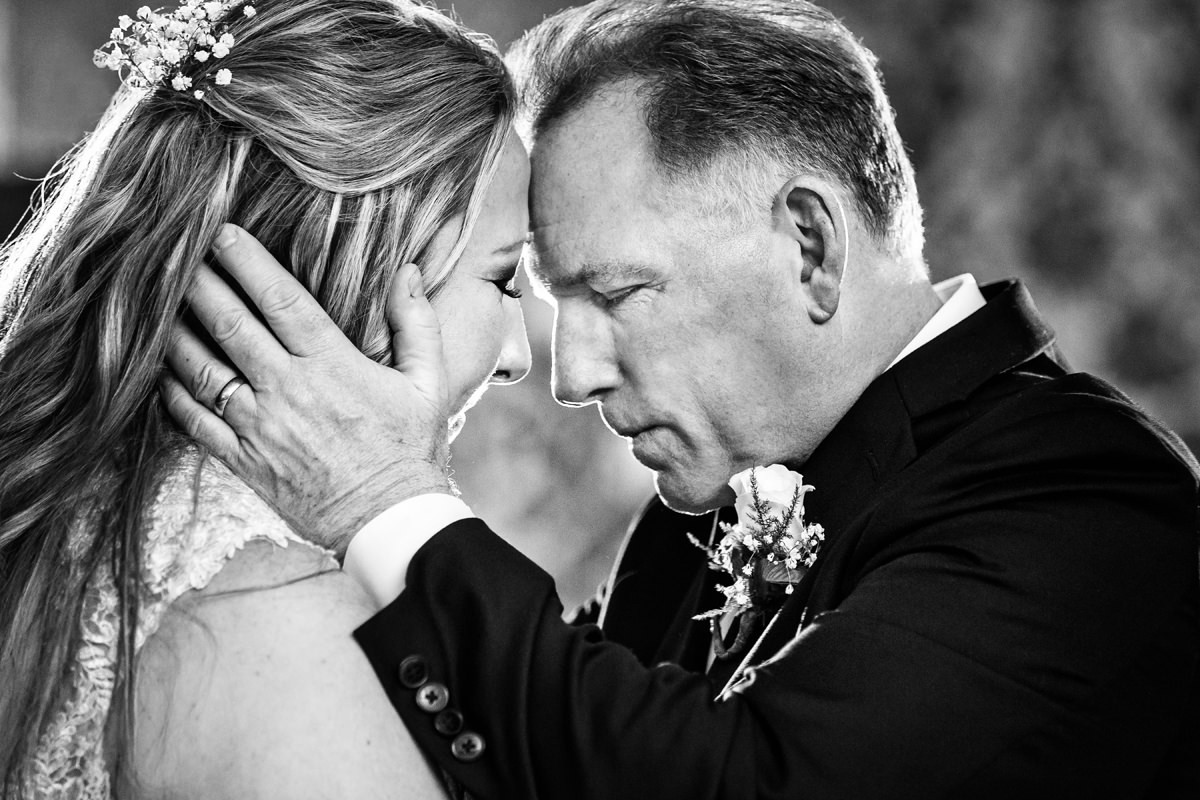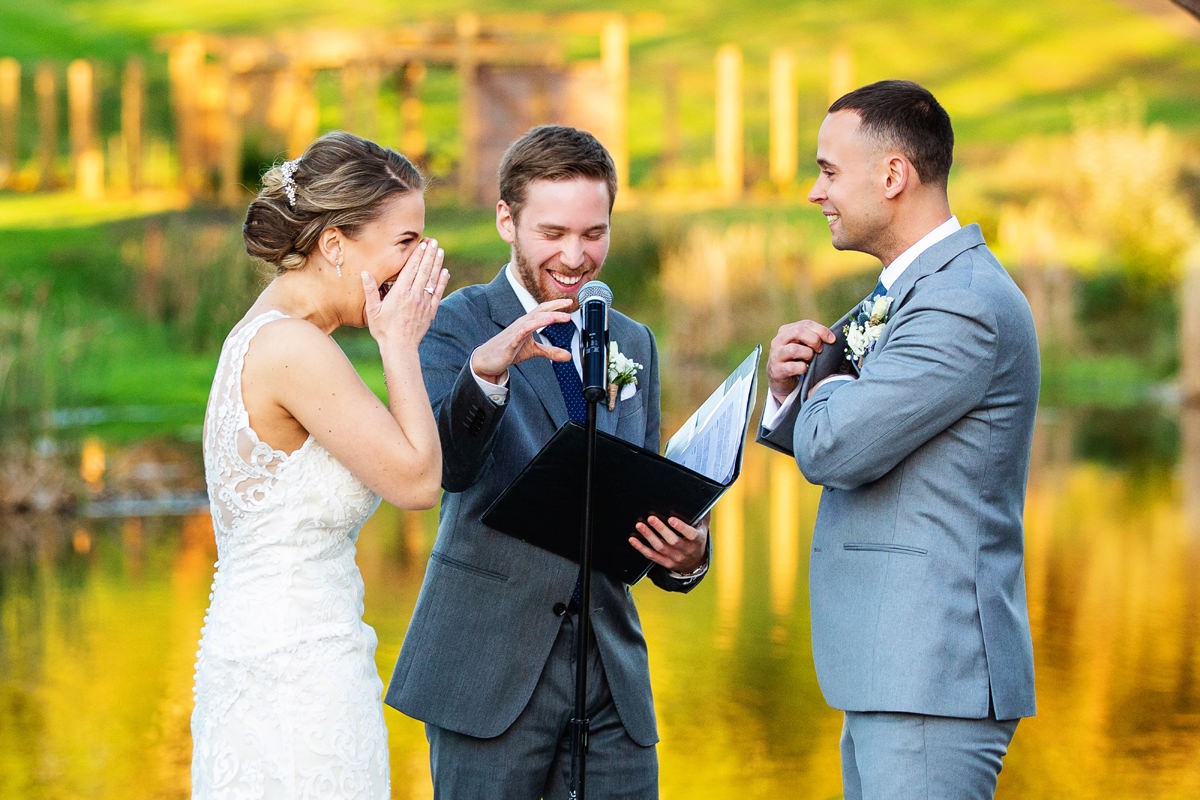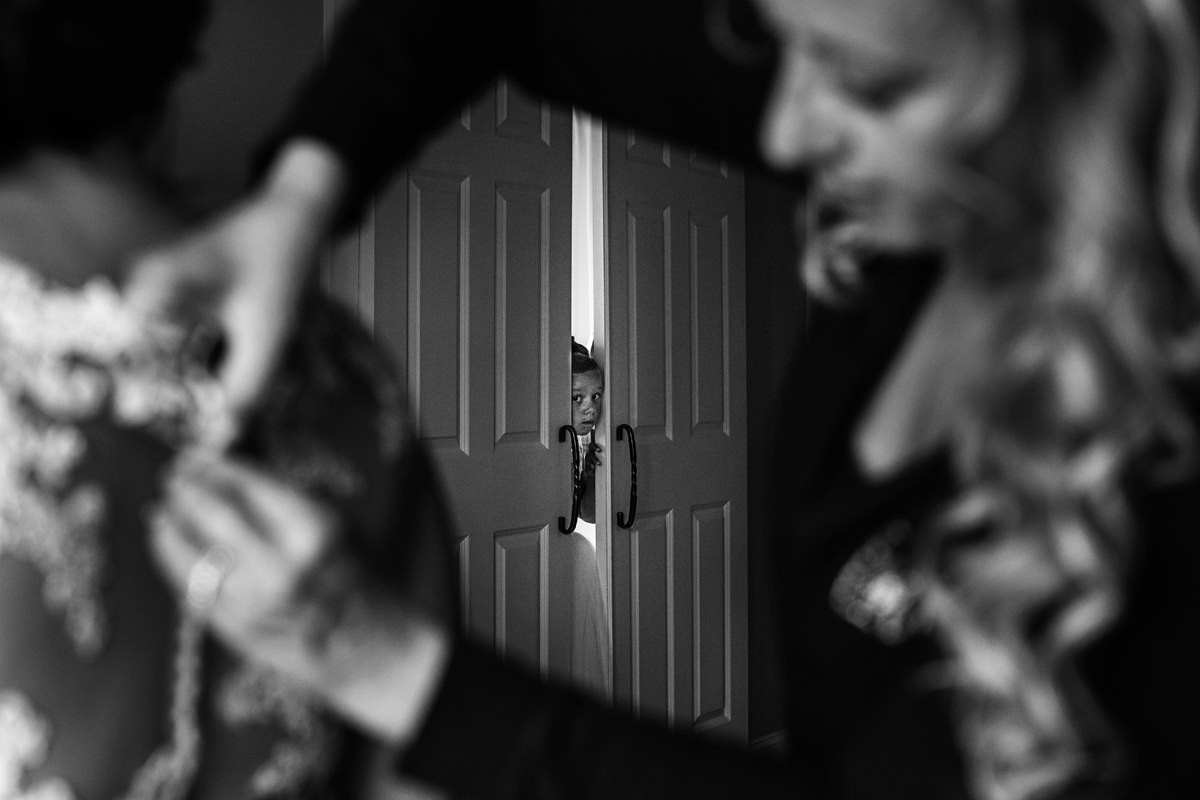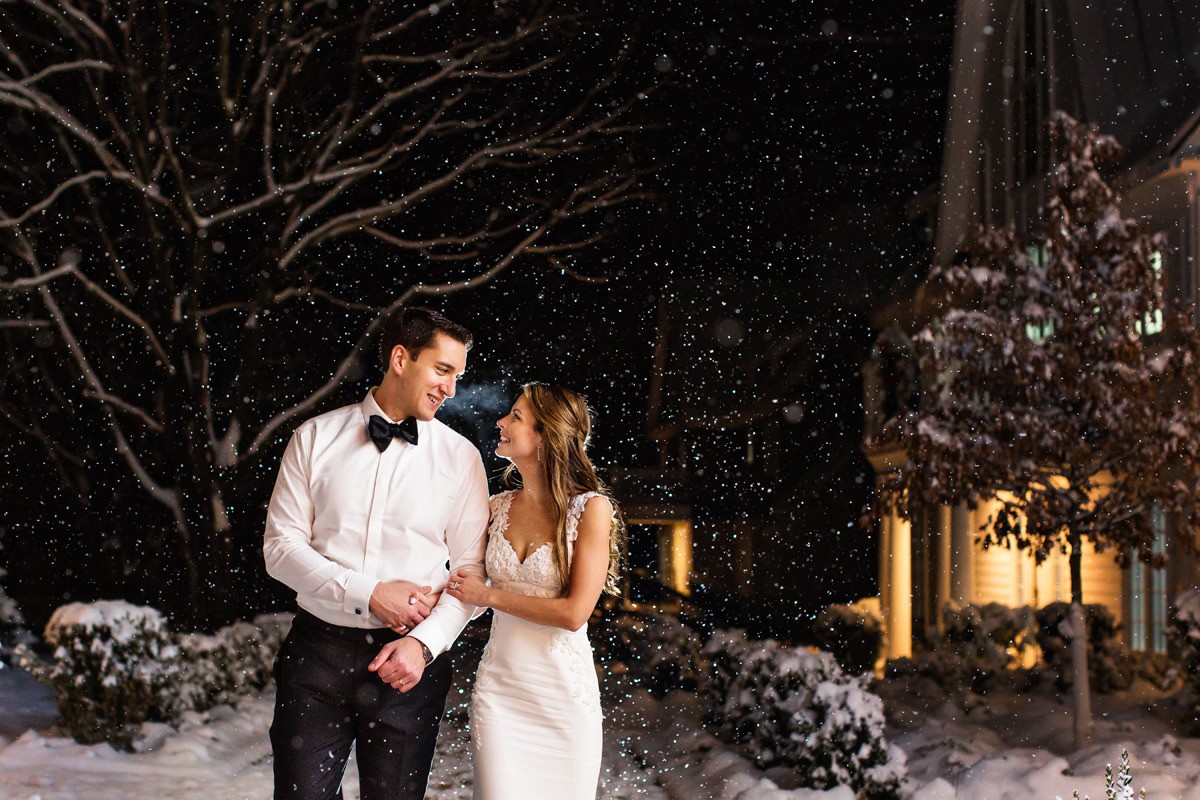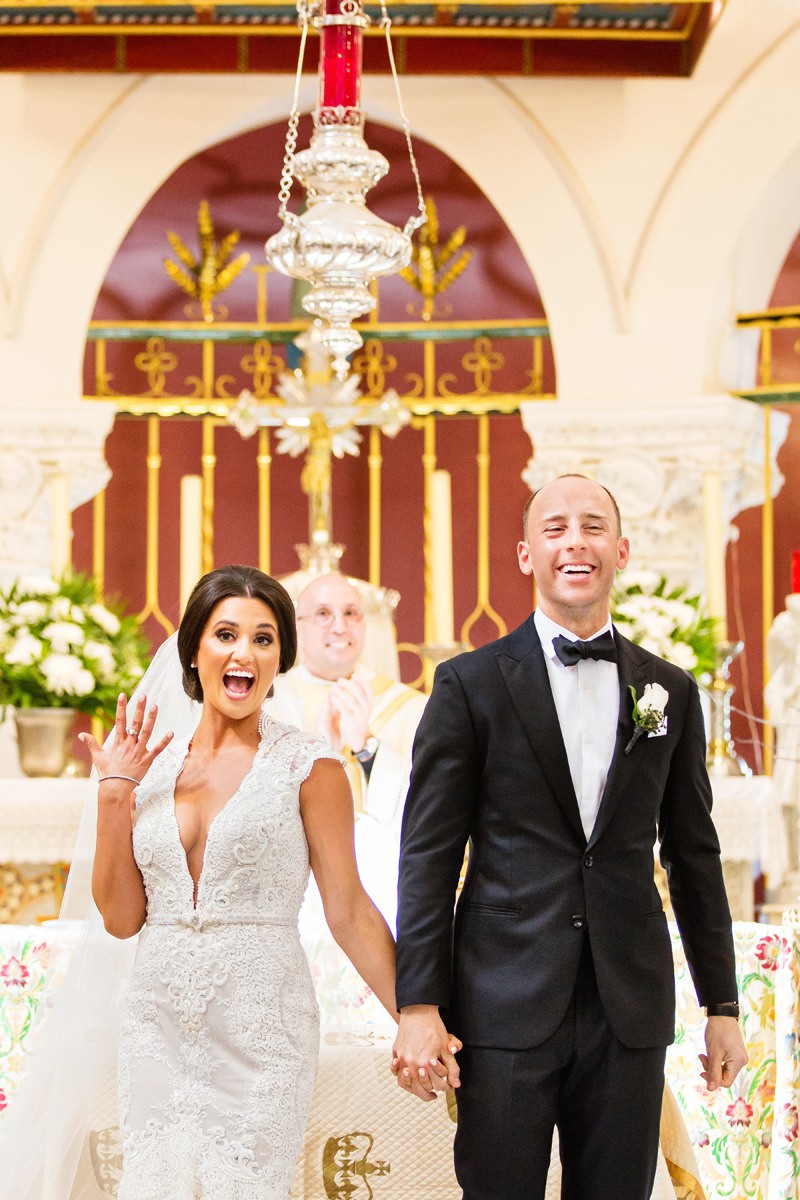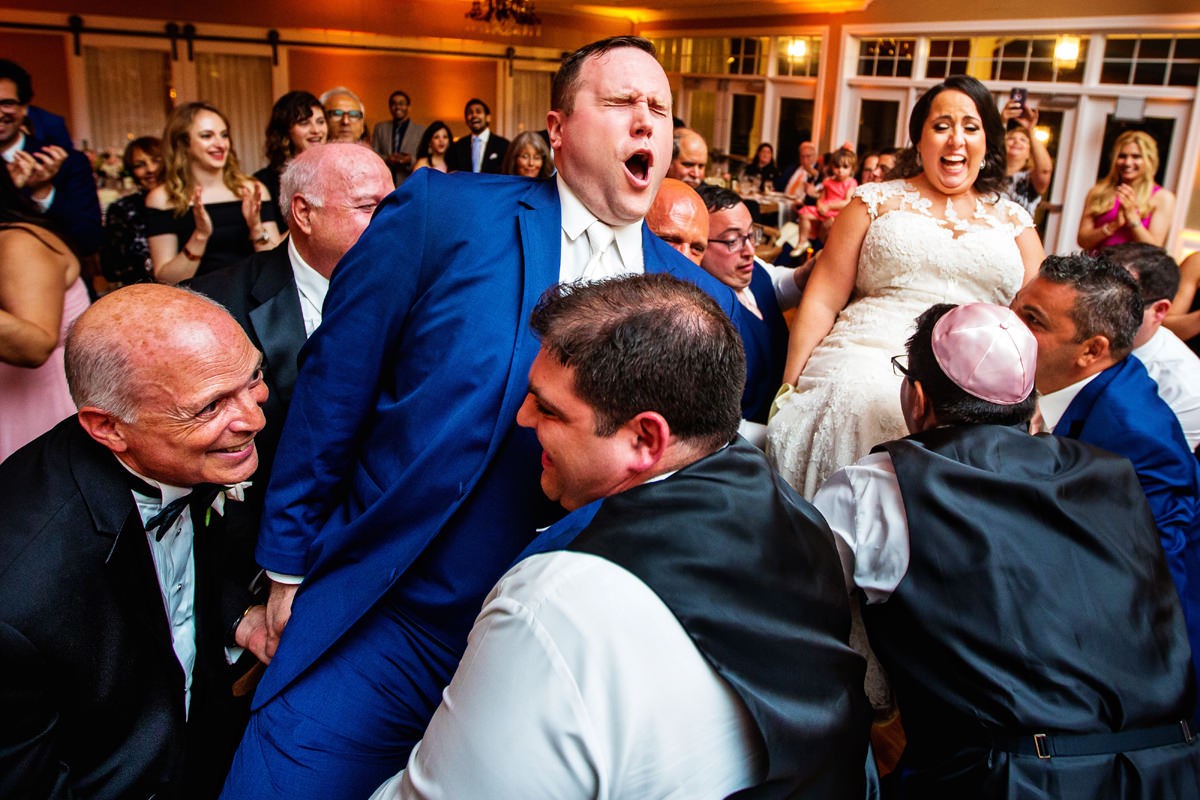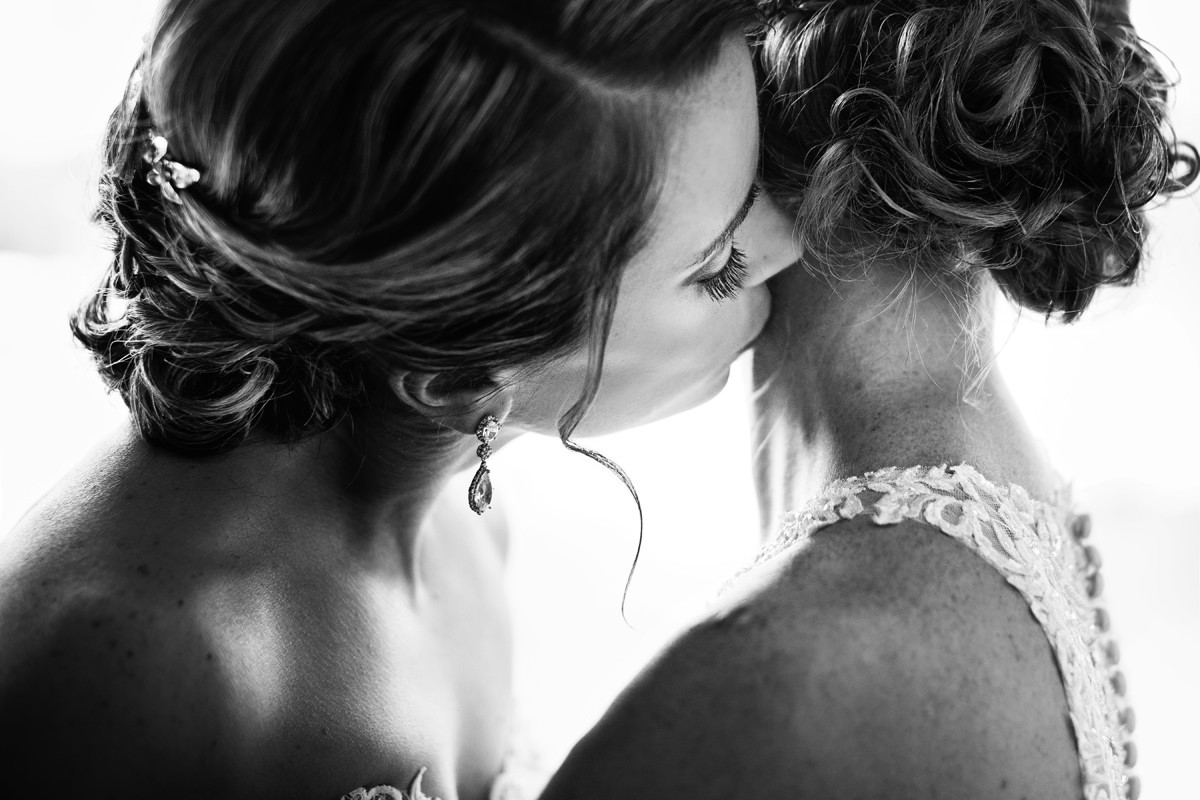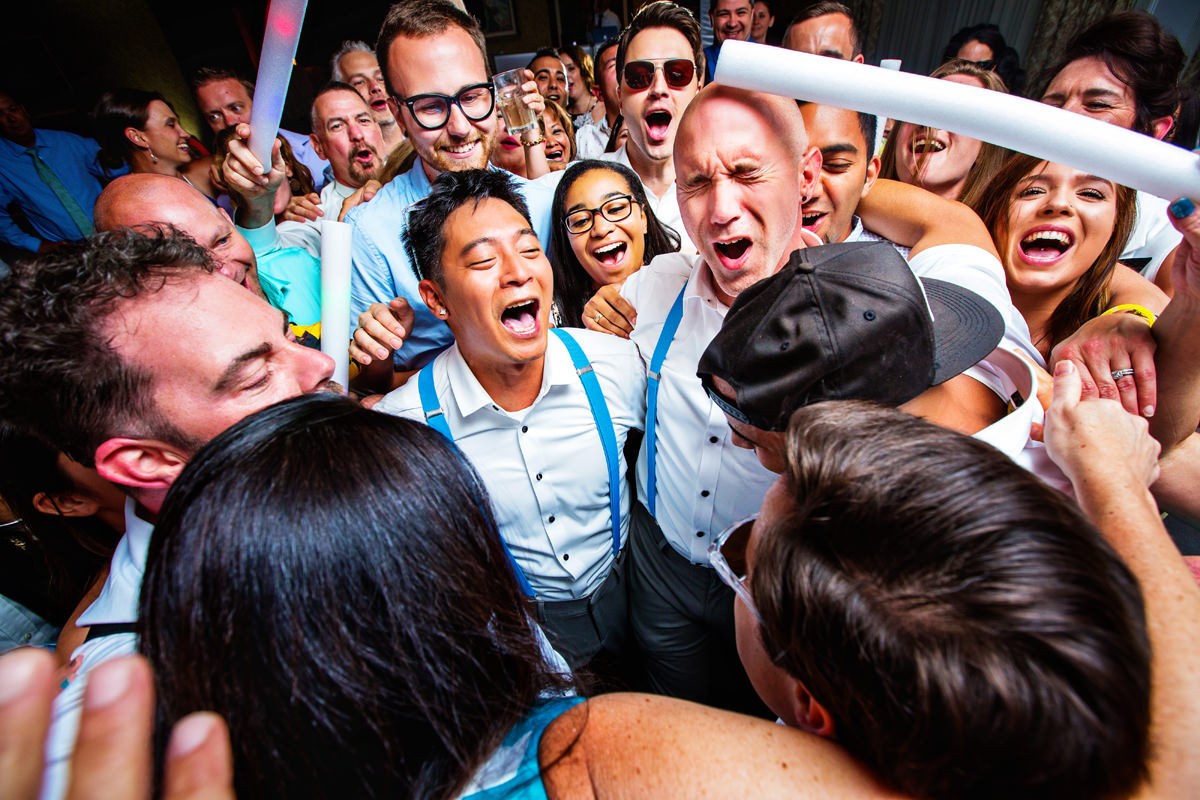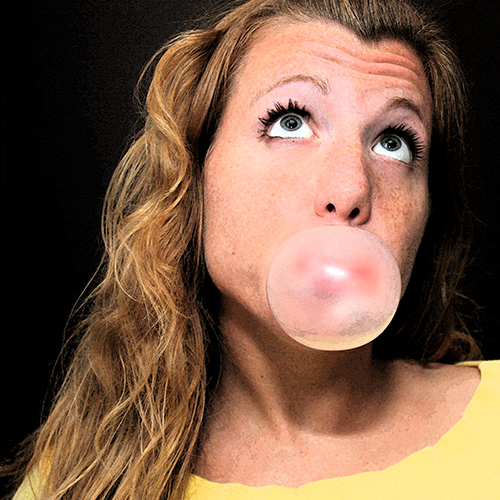 I capture candid gesture and emotion with an easygoing, straight-shooting, funny, yet reassuring attitude. You might like my pictures, but if you also like salt, wearing flip flops, animals, laughing and being true to yourself then you might just like me too. I only shoot awesome people, but luckily, only awesome people seem to find me.

More...
42 Featured Couples
More...
3 Recommendations
When I first met Michelle and she described herself as a "photography ninja", I assumed she meant the typical discreet, non-intrusive approach. And I honestly didn't value this much because, from experience with multiple friend and family weddings, every photographer says this and every photographer has still been noticeable. Michelle, however, is different. It wasn't until we received our wedding album that we realized capacity of her ninja-skills. From the heart of the dance floor, Michelle captured the most iconic moments - tie in the teeth limbo, a dirty dancing lift, a new definition
Read More
given to Shout!'s "a little bit lower now". Not only this, she captured the overall atmosphere in the room - the joy on our friends faces, the love shared amongst our families, and the unmatched excitement of ringing in the new year with the most important people in our lives.

While Michelle prides herself on these ninja-like characteristics, I would say her super power is simply her ability to tell your story. She won't just take a pretty picture of you, your sentimental items or reception decor, or even your guests. She collects moments. Every photo has a moment, a meaning, a story behind it. And when they are strung together in her beautifully hand crafted album, these photos allow you to relive each moment with the same joy, laughter, excitement, and love as you felt on that special day!
MARYROSE + MARK
We are so glad that we chose to work with Michelle on our wedding day. Her relaxed attitude, flexibility and calm composure was exactly the vibe we needed for our day. Her professionalism is unmatched and her extensive experience was super helpful in navigating all the pre-wedding logistical planning (and we had a LOT of logistics to consider!). There are really no words to describe how happy we are with our photos and wedding album - they are perfect. She had us hooked just days after the wedding with her Instagram teasers and blog post - we couldn't wait to get our hands on all of them, and
Read More
her turnaround time was even quicker than we expected! She was able to capture all of our special moments (despite some heavy photog restrictions in our church), had a ton of patience with my large family portrait requests (even though I had no patience left!) and got some amazing candids of our guests (even after some of them crashed into her post-limbo on the dance floor). Michelle, again, thank you so much!!
SAMANTHA + DAVID
We just received a series of photos from our wedding day and we are speechless. As I scrolled through the photos, my cheeks were simultaneously sore and streaky from the giant smile and happy tears that I had plastered on my face the entire time. Michelle BRILLIANTLY captured our day. It's as if I can not only relive my visual memories of the day, but more importantly, all of the emotions I felt during each part of our entire wedding day. You simply cannot say that about every photographer. She prides herself on capturing the moments that characterize your experience, so to describe her solely
Read More
as photographer doesn't do her justice. She is a storyteller. She gets to know your personality and your vibe almost immediately. She needed no direction; her expertise took her exactly where she needed to go on our wedding day and we truly couldn't be happier with the memories that she magically bottled up for us, aesthetics and emotions alike. And of course I must mention, the quality and artistry of her pictures are flawless.

It's really not a matter of whether or not to book her as your photographer. It's whether or not you have the privilege of her joining you on your day so you can experience it again and again for the rest of your life. If you want the complete picture of your day that goes beyond the "getting ready, the ceremony, and the party"; if you want your relationship, your family's bond, and your happiness to be captured; if you want the silly, the sassy, the perfection and imperfection to come through, then look no further. Michelle is your girl.
TARA + CHRISSY
More Photographers in New Jersey