FC2020
March 9, 2020 I am very sad to announce that the Fearless Conference 2020 has been cancelled due to circumstances beyond our control. Like many of you, I have concerns about personal health, possible quarantines, unpredictable travel conditions, and government actions. In addition, I accept the responsibility that we should limit group gatherings to fight the spread of the corona virus. If you would like a refund of the registration fee that you paid to me, I will refund you through PayPal (it's the only way). Or you can transfer it to use for a future Fearless Conference. If you transfer it, I will add on a bonus Conference registration for you so you have 2 to use in the future. This has been a very tough decision. Thank you for understanding. Huy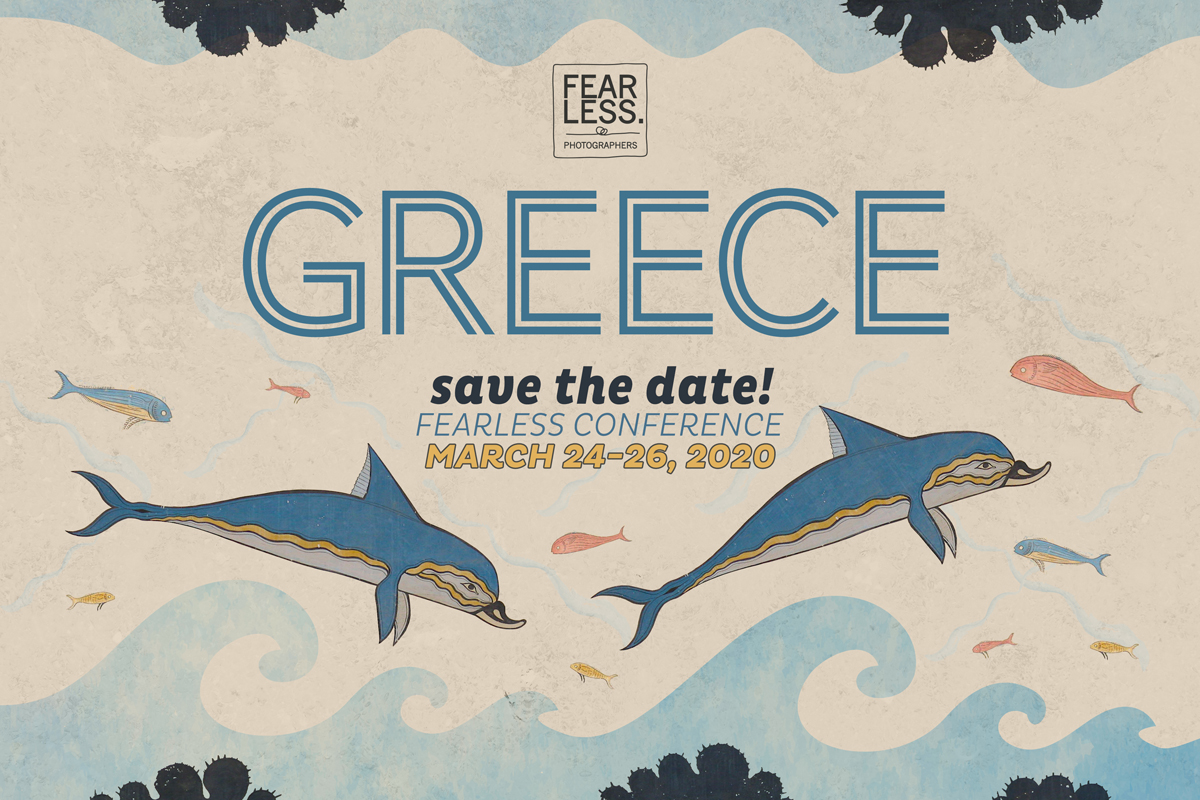 FEARLESS CONFERENCE March 24-25, 2020 March 26 is the new Extra Education Day (optional) City: Heraklion, Greece Location: Astoria Cinema Official Hotel: none Language: all presentations will be in English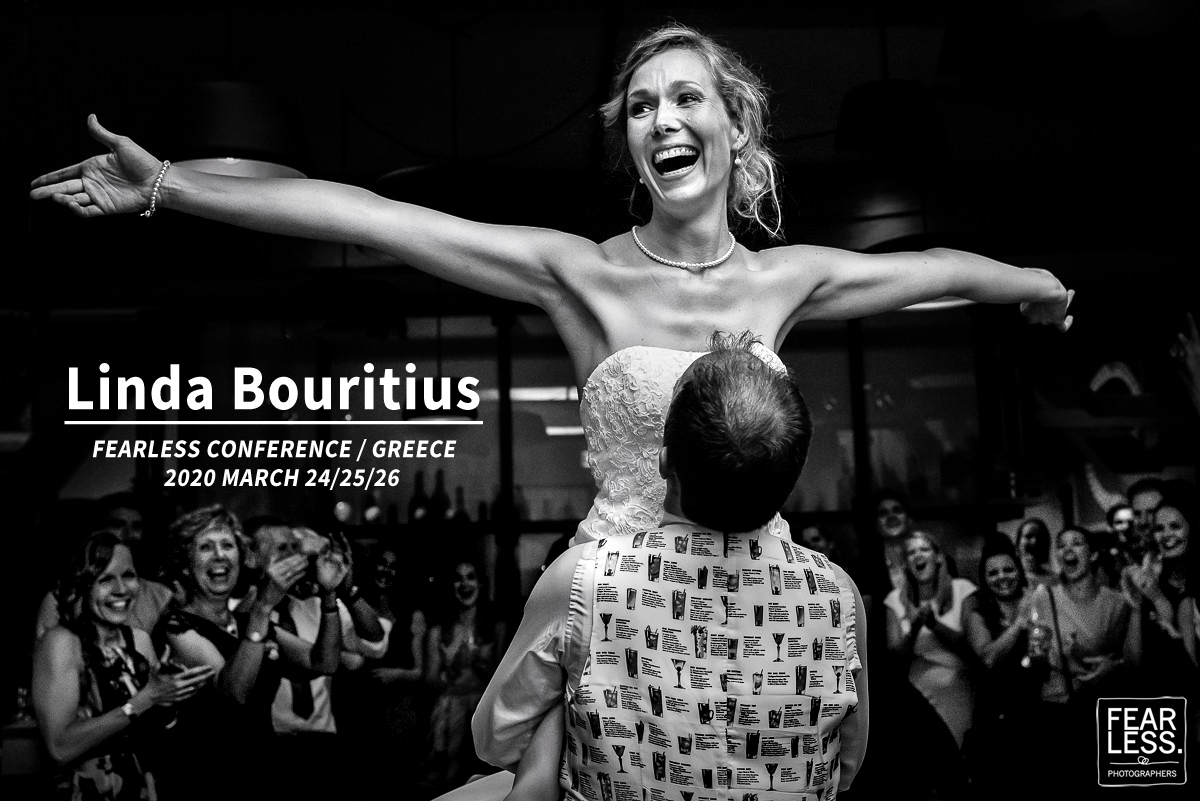 REGISTRATION FORM IS CLOSED If you would like to buy a ticket from someone, please email me at fearlessphotographers@gmail.com As usual, 100% of profits will be donated to environmental organizations to battle climate change. If you have any questions, please email fearlessphotographers@gmail.com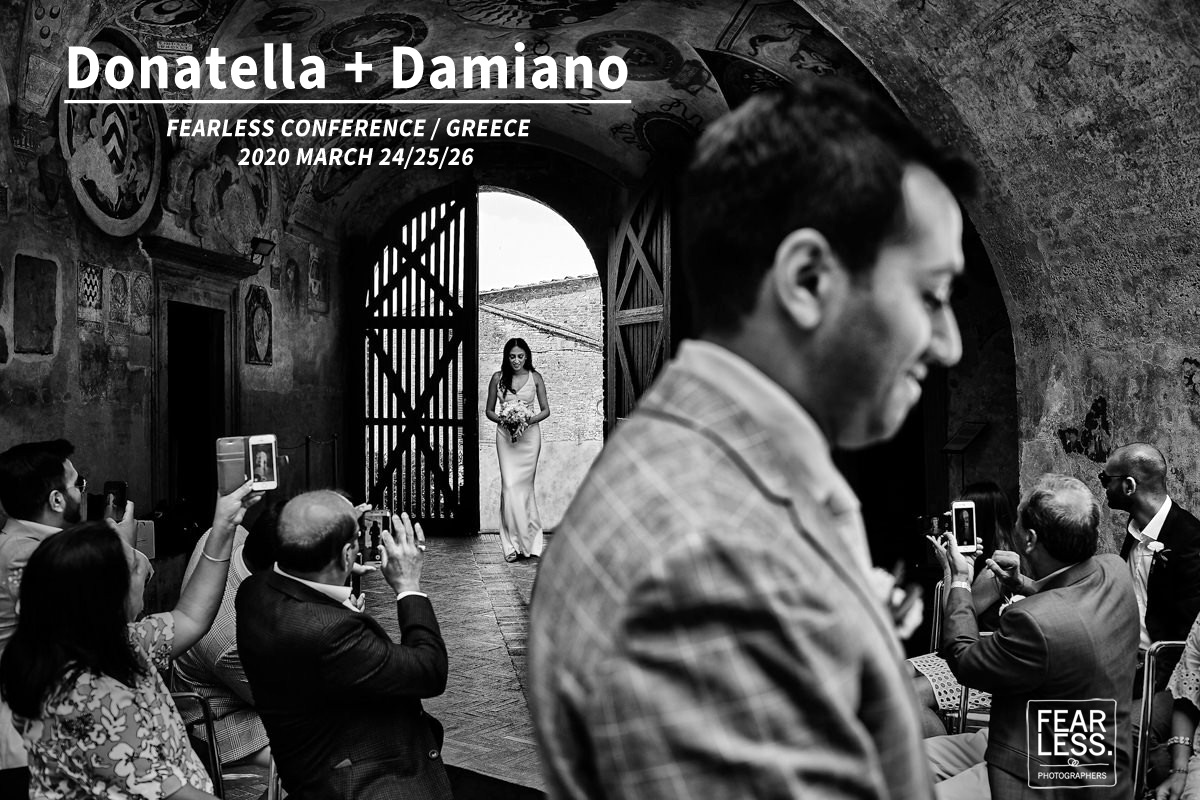 FC2020 SCHEDULE: (subject to changes) Monday March 23: 7 - 9 pm Meetup for Drinks Tuesday March 24: 10 am - 7 pm Program Wednesday March 25: 10 am - 7 pm Program + Party Thursday March 26: 11 am - 5 pm Extra Education Day (optional) If you can only attend 2 days, attend March 24 and 25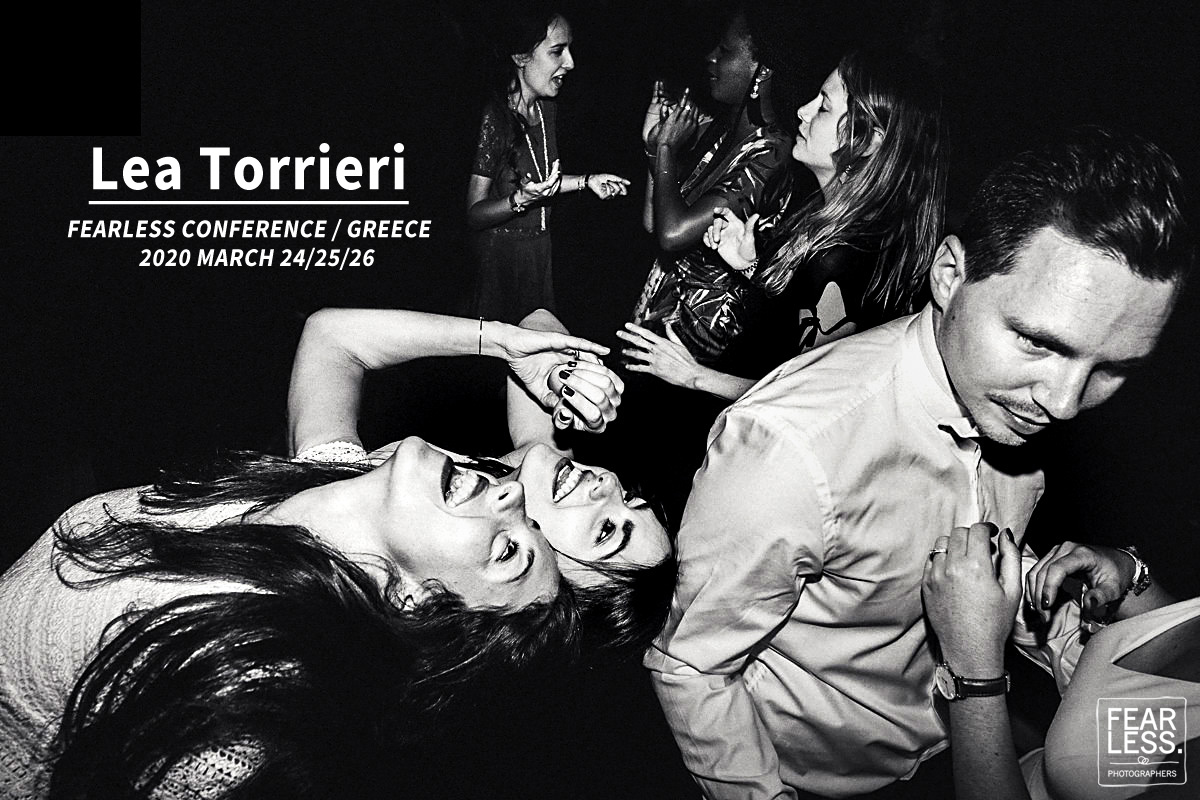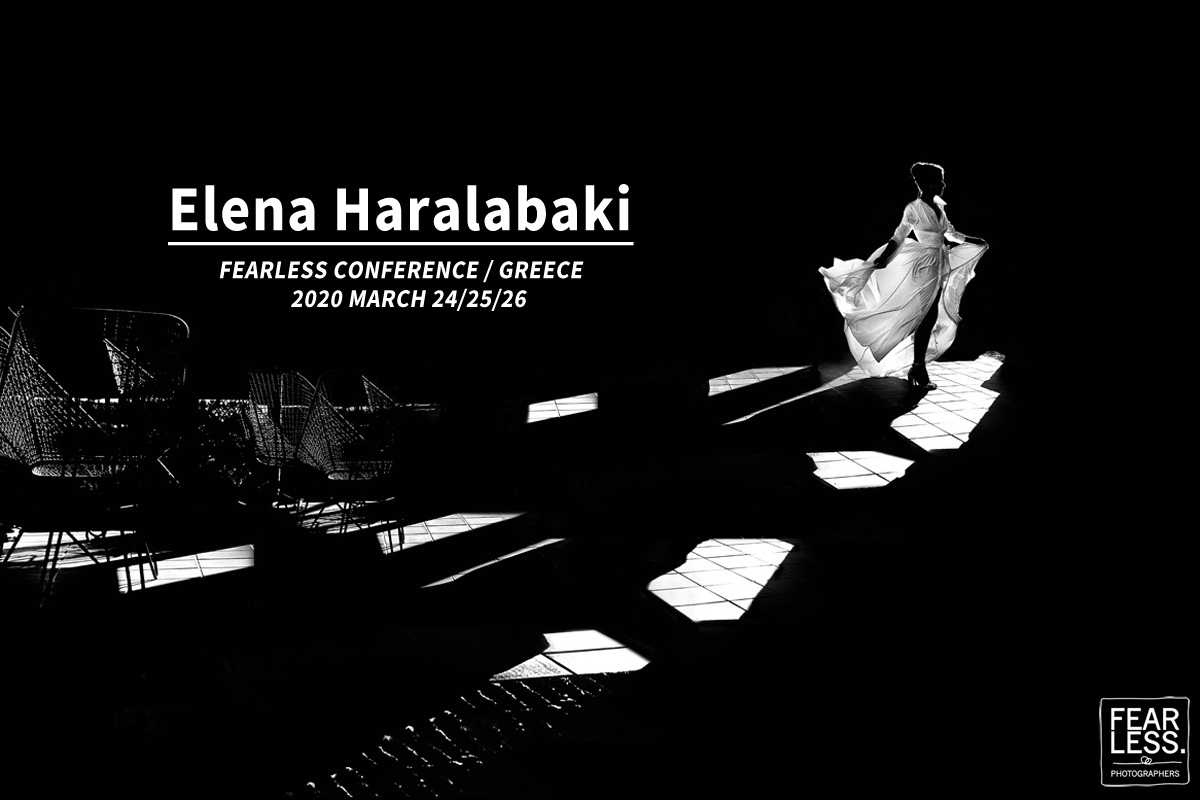 FREQUENTLY ASKED QUESTIONS

Registration is very affordable at $250 USD. Why so low? We understand that Heraklion is more difficult and costly to get to than past conference cities so we want to help by keeping the price as low as possible. Is it true that you donate all profits to environmental organizations? That's crazy! Who else does that? With the price so low, we may not donate much this year. But we try! And we only wish other conferences would be inspired and donate also :) Why did you choose Heraklion, Greece - a place that is so hard to travel to? Our Fearless friends in Greece have been trying for many years for find a good place in Greece. This is it. Are meals included in the price? Meals are not included in the price. You are free to enjoy the many food options near the theater. When will all the speakers be known? All speakers will be known soon, probably before December 1. But be open to changes and surprises! Why don't you have super rockstar speakers? We do have rockstars speakers! They're just not well-known yet. We like to catch these speakers before they actually become photography rockstars and speaking at other events and conferences. We love their fresh, authentic perspectives that they share at this stage before they become famous. How about just one or two then? Please? Okay, we can ask one or two. Maybe someone will make a return appearance on the Fearless Conference stage. Will all the presentations and activities be in English only? Yes, everything will be in English.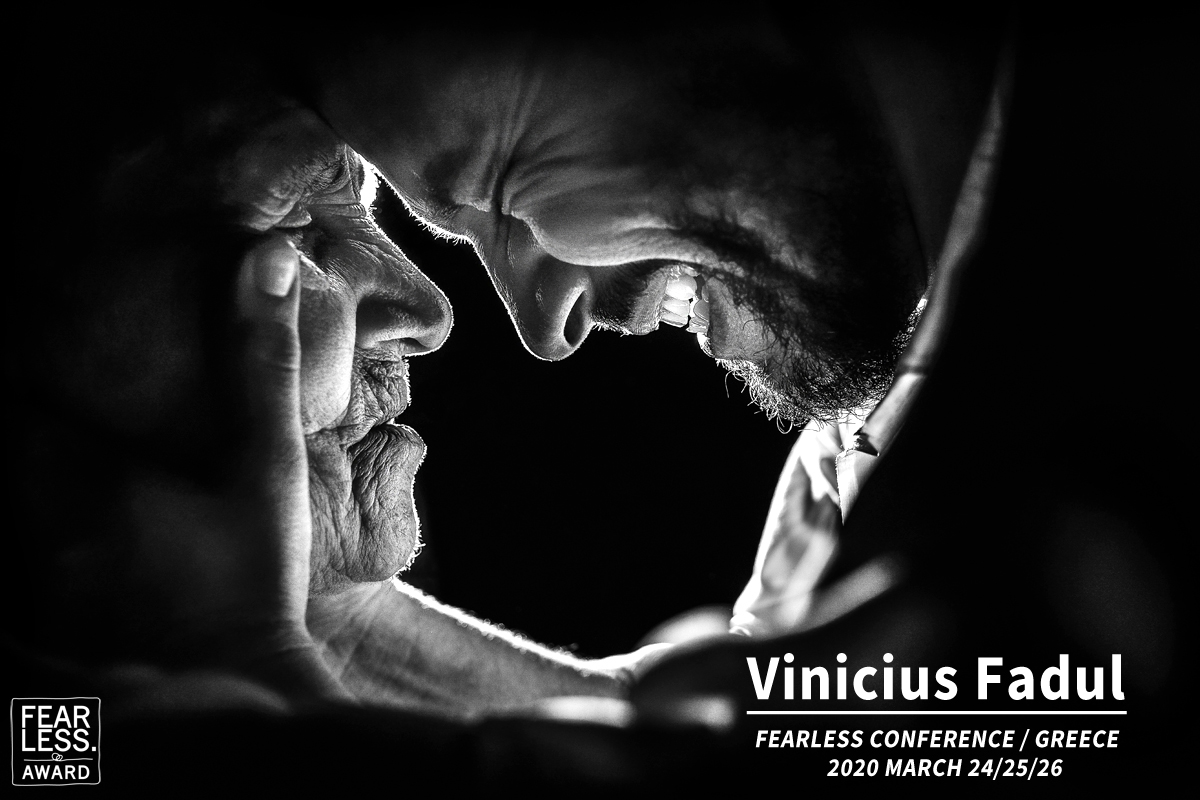 Can we bring family and friends to the Pre-Conference Meetup on March 23?
Yes, friends and family are welcomed at the meetup.
Can we bring friends and family to the conference?
Please don't. The conference is not a fun place for them especially if they're young kids.
What will be happening on the conference days of March 24 and 25?
The programs on March 24 and 25 are typical of past conferences. Everyone will gather in the theater to enjoy and learn from the speakers on the stage.
We're having the party on the night of the 25th, right?
Yes, the fun party will be on the second night as usual. The only difference is that now we will have another bonus free day of conference on the next day March 26. It's optional so you can go if you want to or sleep if you want to.
What's up with the new third day of the conference on March 26?
We have many new ideas we can't wait to implement on this new (and free) additional day. Hint: it may include private mentoring sessions, photo critiques, roundtable discussions, and YOU!
Will there by a "trade show" of companies selling products?
No, we don't believe in having distractions at the conference. You will not be sold to. One exception is your dear friend and sponsor Floricolor may have some products for you to check out. Their display is always very minimal and never gets in the way of our activities.
Will there be any giveaway of products?
No, we don't believe is giving you clutter that you don't care about and then toss. We don't want to add trash to the planet.
Is the conference a "safe" place?
We hope to make the conference free of harassment and bad behavior. At the conference, we will explain more as well as give everyone information about recognizing such behavior and how to report it.
If I can't go, can I get a refund?
A refund is only possible within 24 hours after you register. If you can't go, you can transfer your ticket to someone else. Please
email us
if this happens.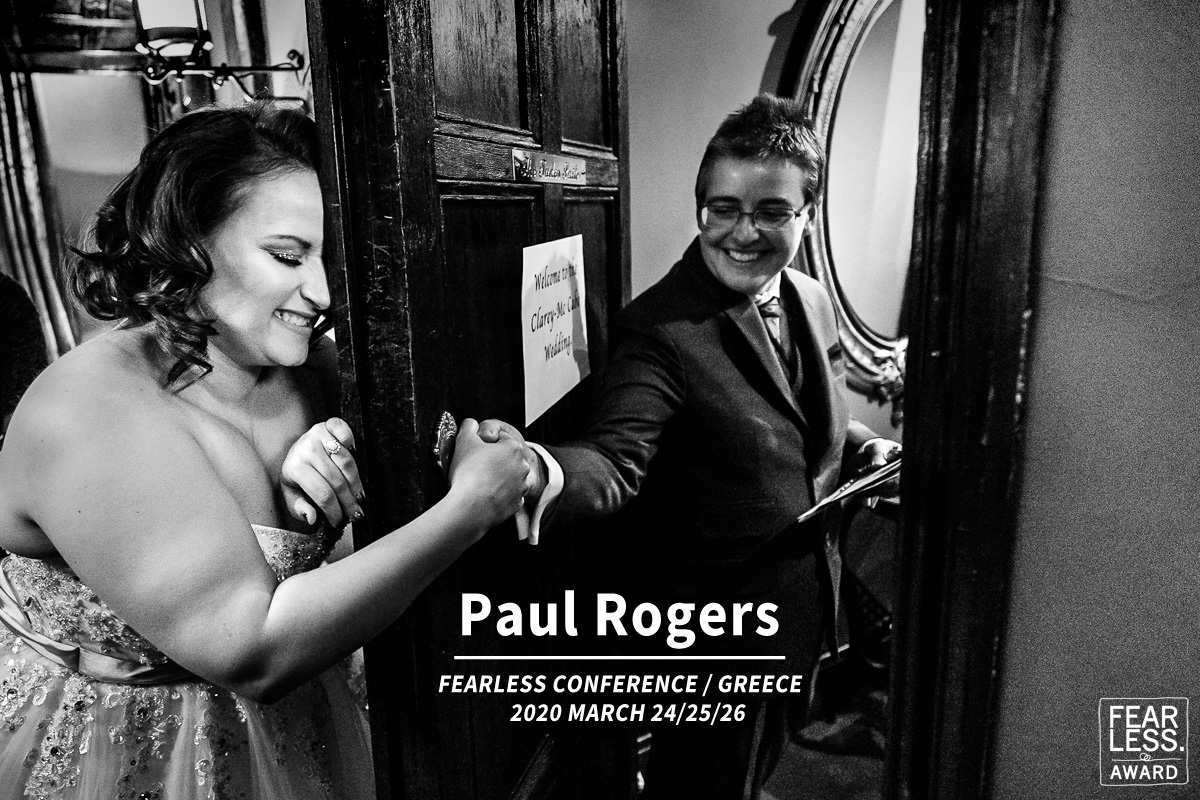 "Be prepared to get inspired. And..... losing sleep and voice. Meeting new friends and talking too much." "The best conferences so far!!! A need every year to be inspired, meet amazing photographers and partying all night."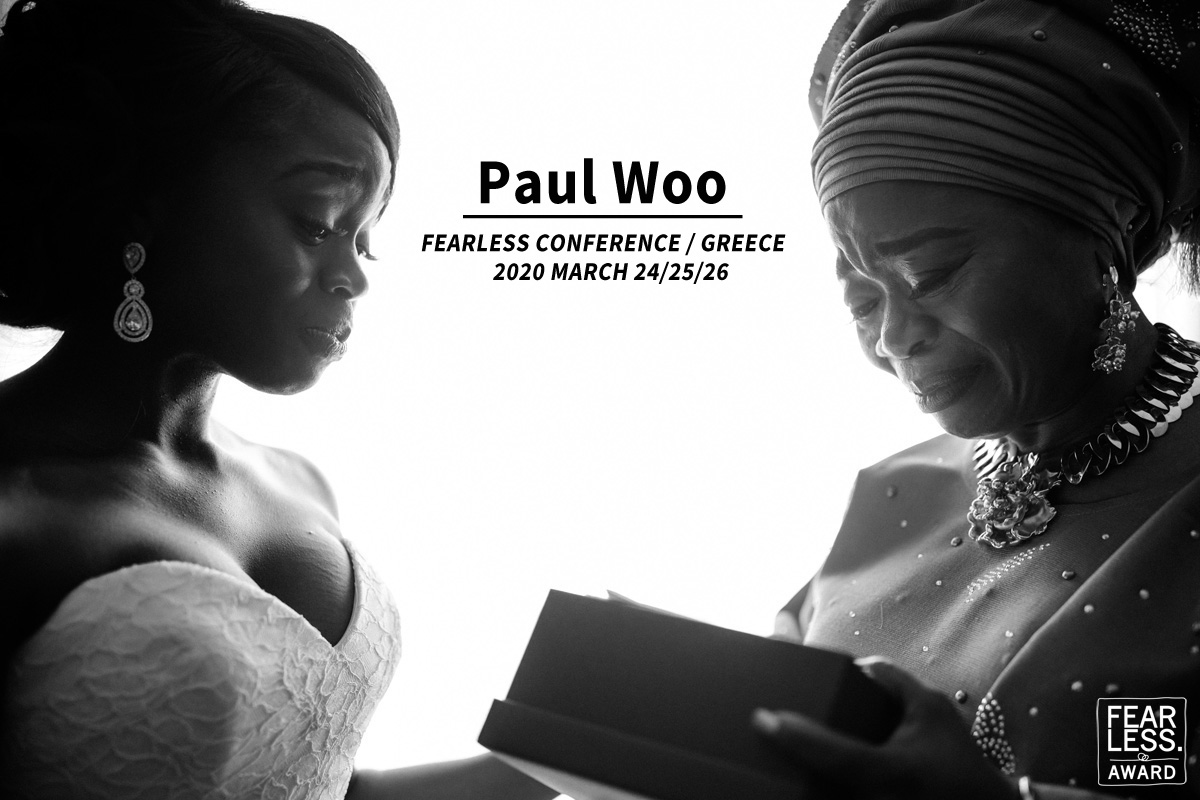 "It's one of the best legal highs. You go to your first one not knowing what to expect, not knowing many people. 5-7 years later, you haven't missed a single one and it's the wedding photo highlight of the year for you. Huy, I'm pretty sure if you did a 100% satisfaction guaranteed or your money back promise on Fearless conferences for first timers, very few people would ask for their money back. Heck, I'd go as far as to change the name from Fearless Conference to Fearless Epiphany :) The annual Fearless Epiphany. Coming to a different city somewhat near you every year."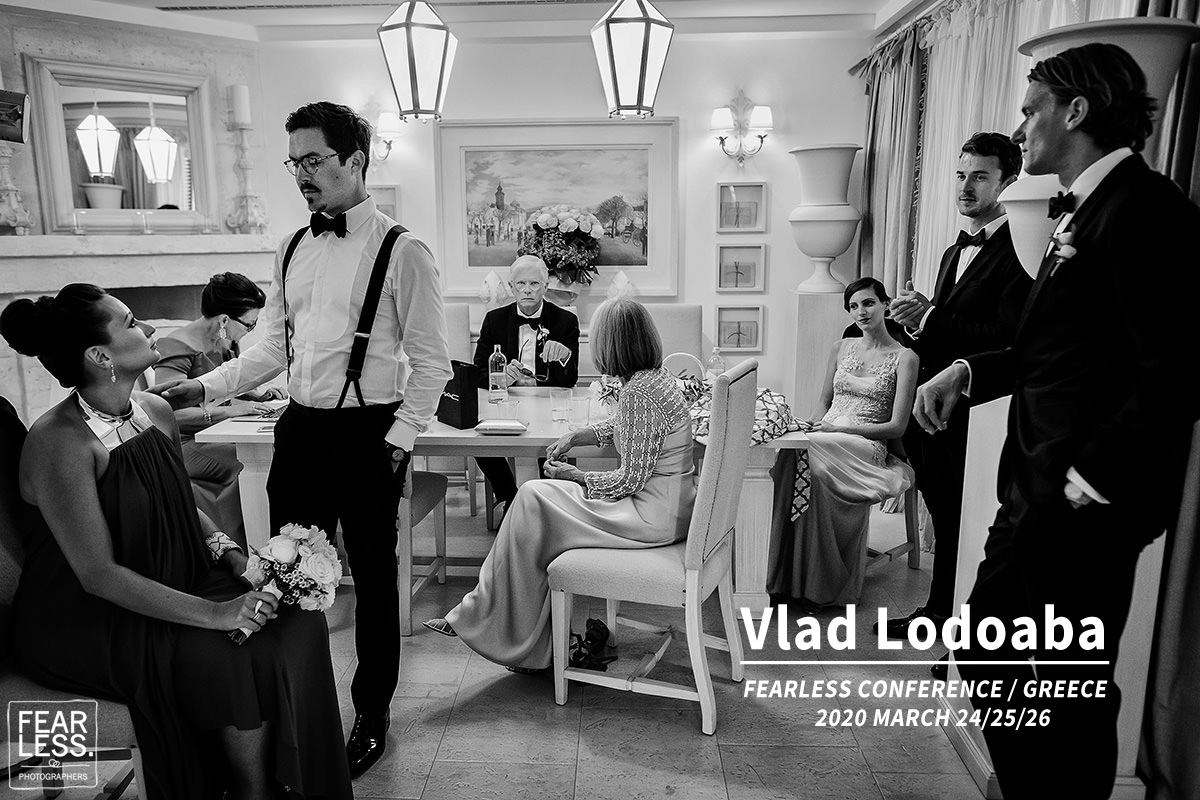 "Like a big creative hug." "Unfortunately no one can be told what the Matrix is. You have to see it for yourself." "Life changing..."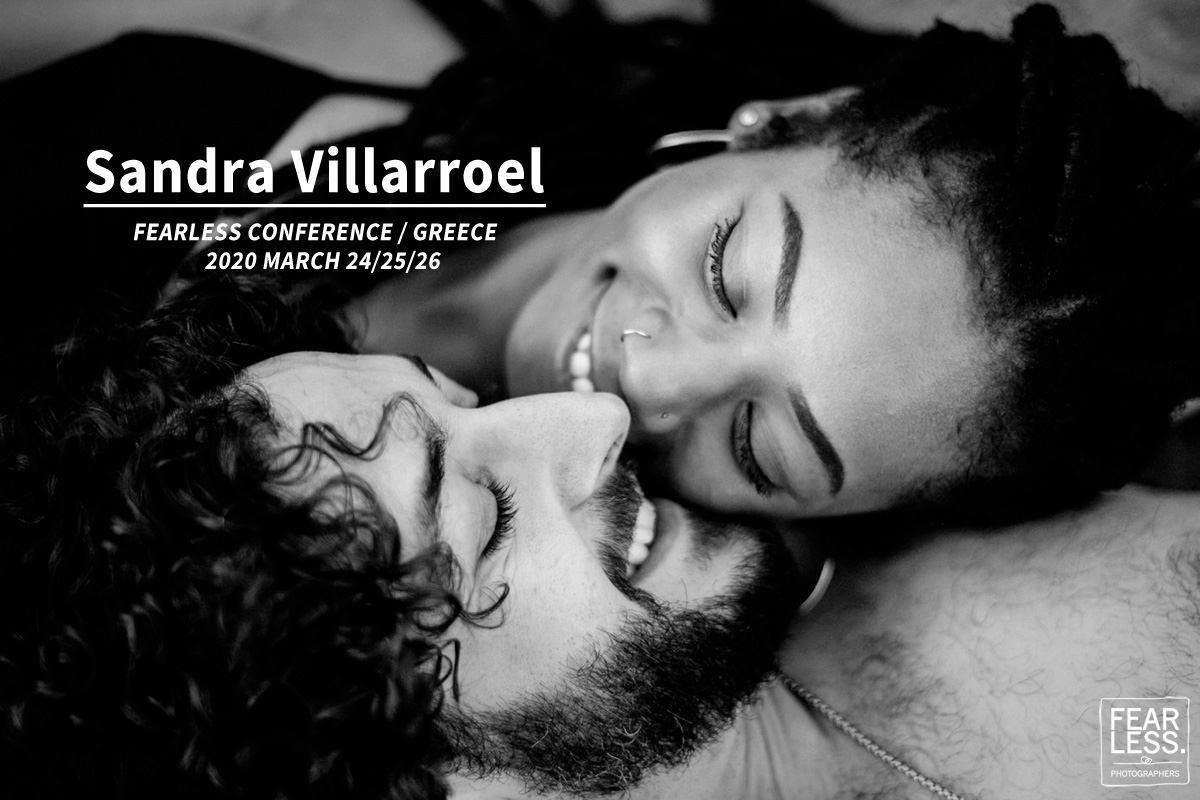 "Nobody will know until they experience it, people can give their own thoughts but nothing can really explain it as the experience itself :)" "Very inspiring, Learned alot about myself, wish I could always go, really great diversity of topics taught by the speakers."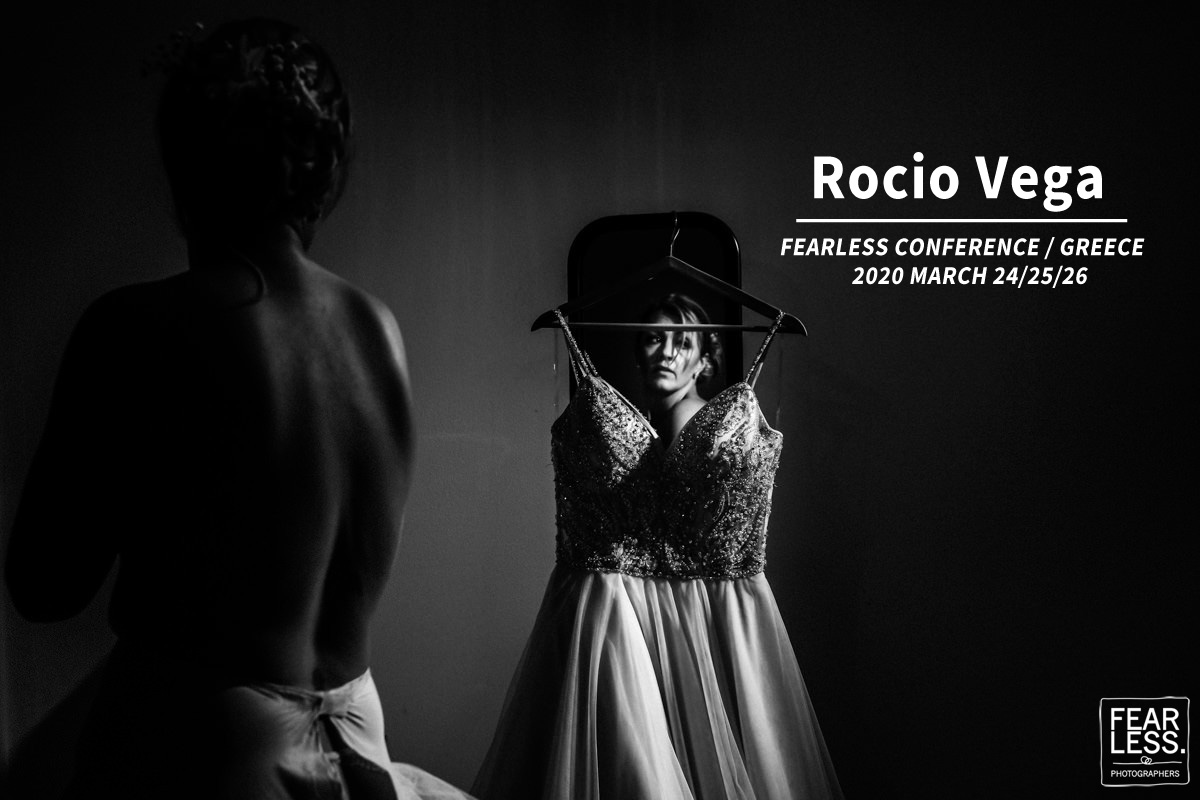 "An upgrade on many levels... not only the professional one, but especially the human one... i was very touched and happy to see, that we are so many on one same boat, going through the same experiences, very helpful, and in the end making new friends and having fun was a special treat ☺ Big thanks for this opportunity again!"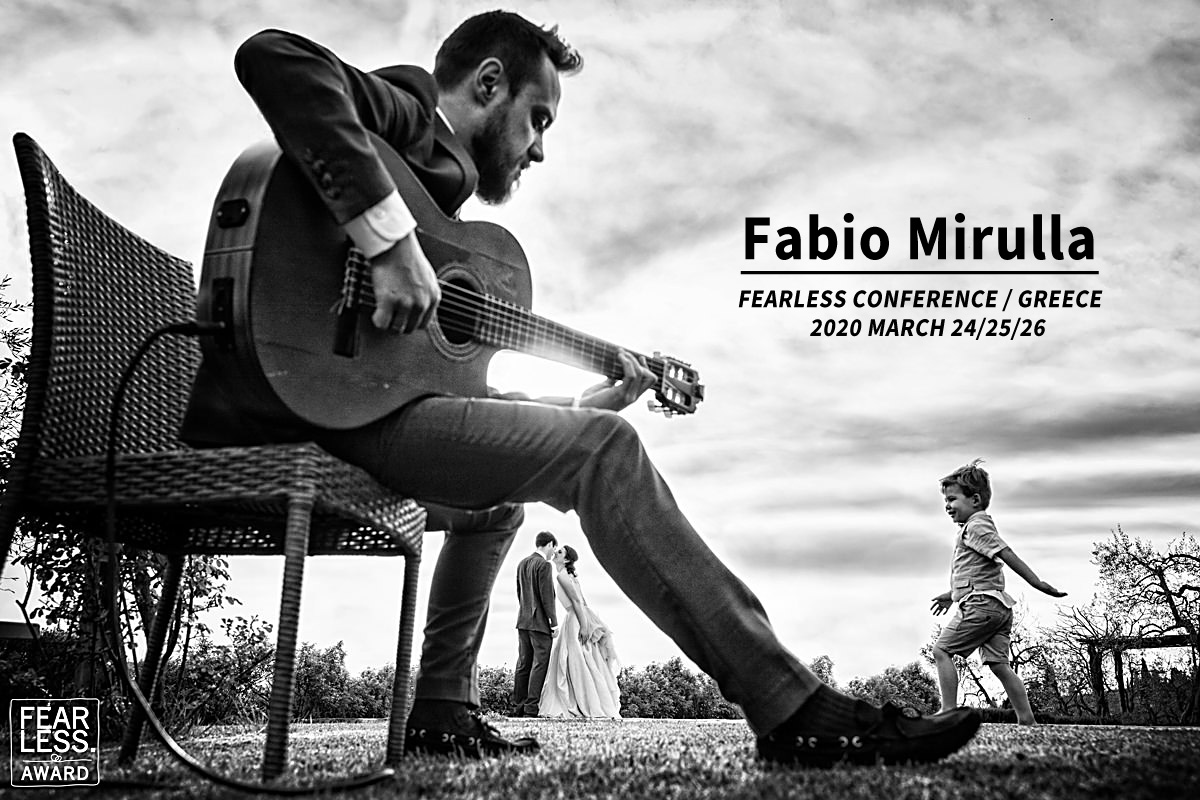 "At one point or another you will cry." "Very inspiring, really fun, and helped me grow immensely. Don't hesitate to go!"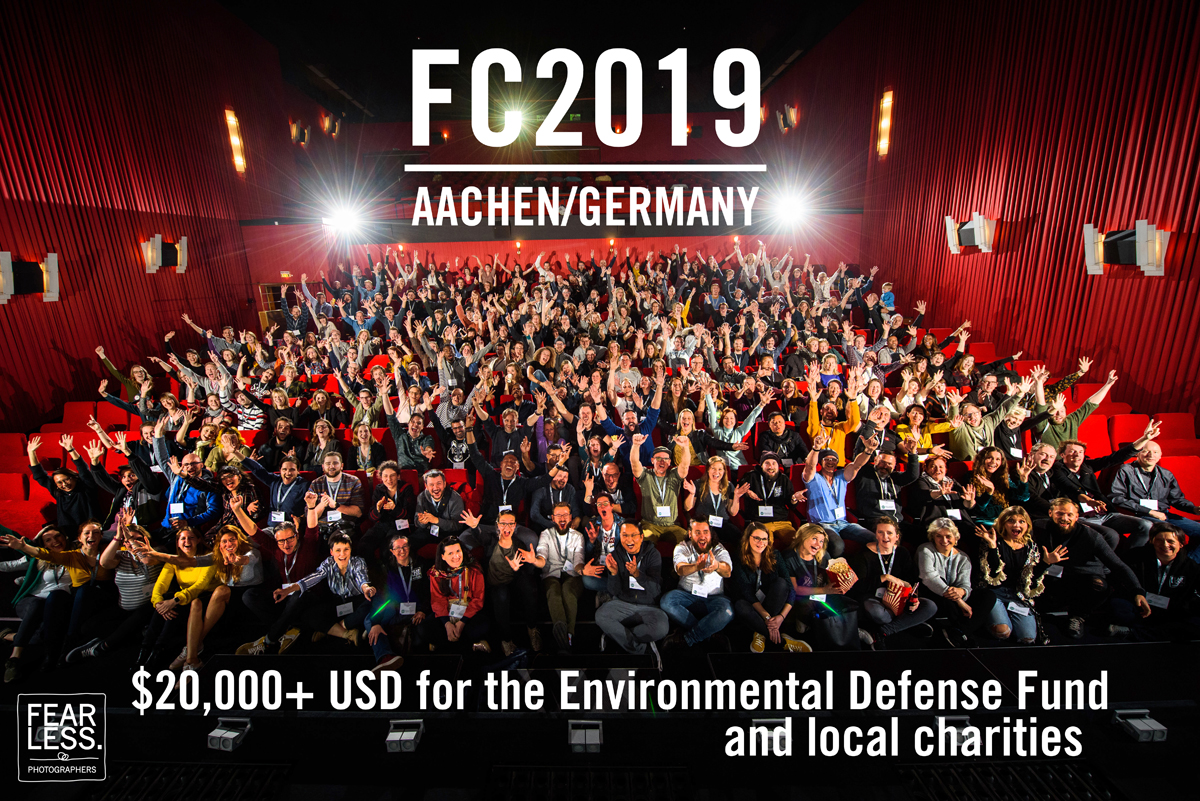 "Best conference ever, great speakers always, and best family gathering, the one place you can go alone when you don't know anybody and leave with a good bunch of friends. Just amazing." "Loved it, a great mix of learning, inspiration and fun."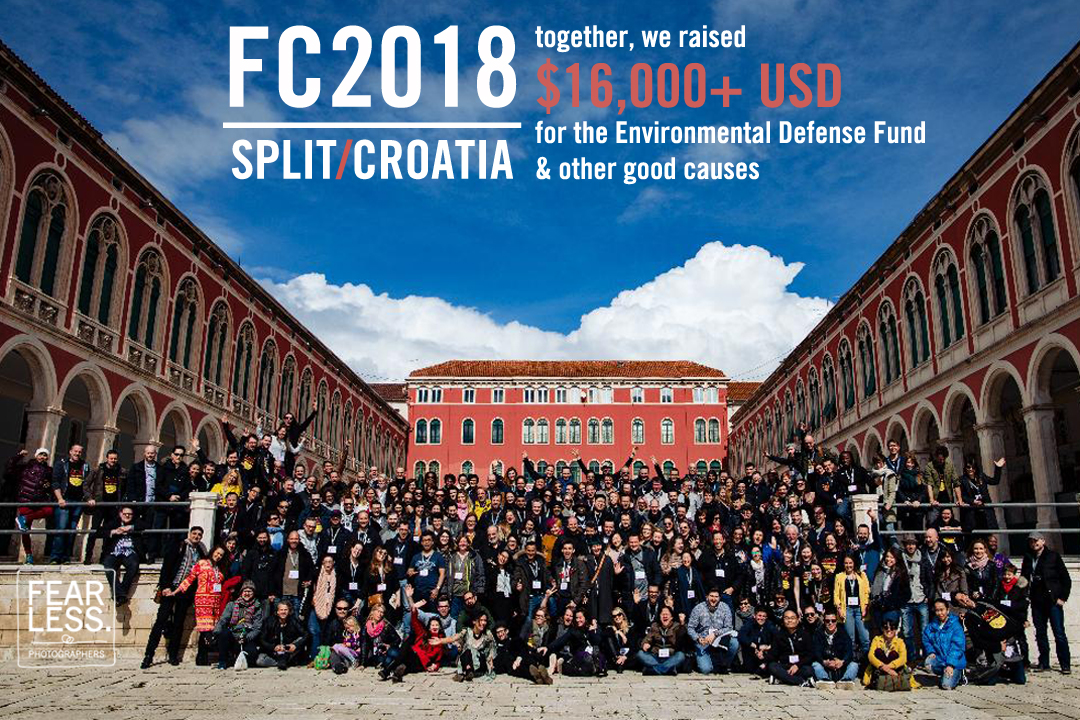 "Fearless Conference is like coming home, finding your tribe. Sharing experiences, connecting with other and yourself. Ow and the party isn't too bad either." "Like nothing else out there. A great place to meet awesome people that are passionate about life, love and photography."