This shot is almost all bright highlights and dark shadows—and those are enough to set the scene. What adds the romance, however, are the very minimal midtones: his arm wrapping around her and her face pressing into his shoulder. It's a skillful and beautifully controlled lighting effect.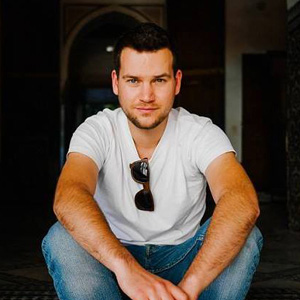 About Yves Schepers:
Love what you do and it will show in your work.
I graduated and worked as an engineer a few years but took a 180° turn in life to become a professional photographer. And up to today, I keep on pinching myself thinking this is a dream and I don't regret that choice whatsoever. Not even a second. Check out my portfolio and I hope you genuinely feel the emotions captured in those fleeting but beautiful moments.
If you want to contact me on a professional level or just want to have a good coffee when you're around town.. feel free to do so!
View Full Profile
All Fearless Awards by Yves Schepers