The very best relationship portraits show people as they truly are in their connections with loved ones. The close pose and unrestrained grins in this image certainly fit that bill. The photographer made beautiful use of natural lighting to preserve the authenticity of the moment—and to bring out just enough detail in the dress and ring to reveal the context.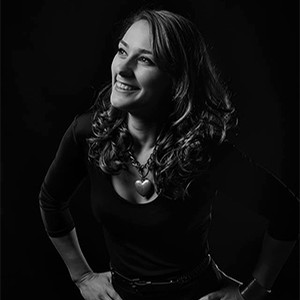 About Sabina Mladin:
I love people, I love life, I love to be creative, I love to dance, I love to travel and I love my job as a professional photographer because it offers me that and much much more!!
My photographs are my reflection!
You will see in my work real moments, emotions and true feelings, captured with love and edited in vibrant colours but also a dramatic black and white.
My photographs represent both the people who have put their trust in me, with the most important day of their lives, but also they represent me, who I am, and how much of myself I invest in every single shot that I take.
View Full Profile
All Fearless Awards by Sabina Mladin