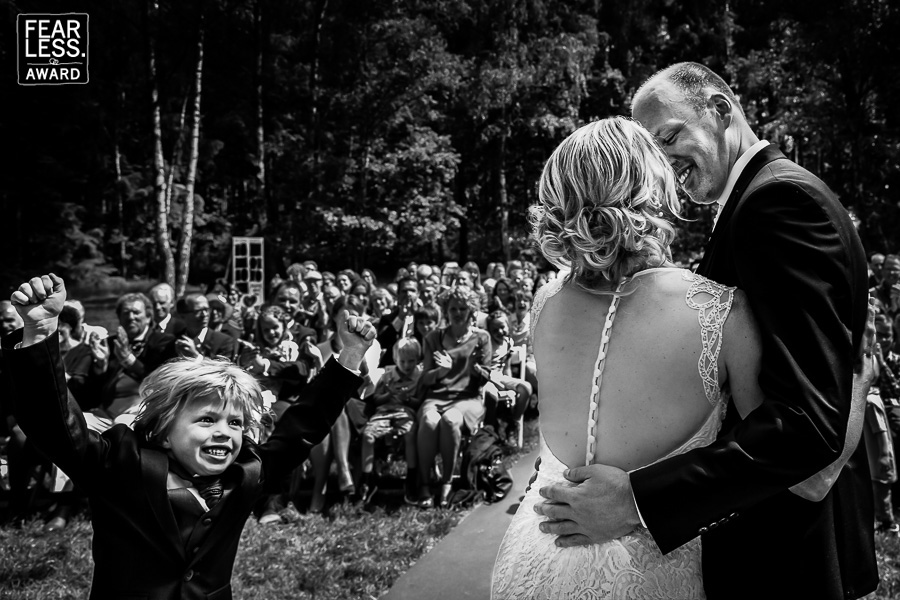 The moment when the bride and groom are pronounced man and wife is certainly cause for celebration—but this young man seems to be extremely excited. The photographer smartly shifted a little bit away from the expected subjects and captured this amazingly jubilant reaction.
Contact Marieke Zwartscholten

About Marieke Zwartscholten:
As a photojournalist I document the real story of your wedding. I look for beautiful light and original compositions to show all those special emotions, funny interactions and unique moments, that are all about you.
View Full Profile
All Fearless Awards by Marieke Zwartscholten