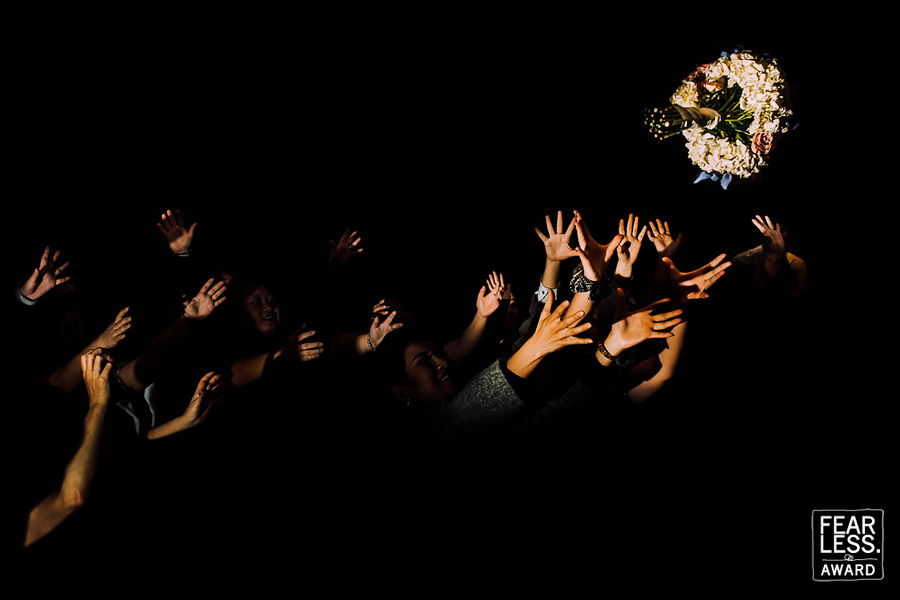 The photographer used a pop of flash to distill this classic scene down to its essential elements: the flying bouquet and the covetous hands. The result is a graphic, edgy composition that maintains a certain sense of humor despite its starkness.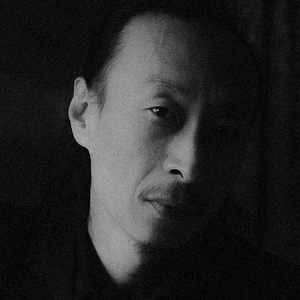 Request Pricing or Availability

About Cafa Liu:
I am a photographer. I am a wedding photographer. I like photographing marriages using unique angles and plenty of emotion. I am seeking, predicting, and capturing. I am not a story maker, but rather a story teller. My style is telling the story, what the couple wants to say, in an artistic way. The calm person telling a calm story, the passionate person telling a passionate story, all by means of the picture.
View Full Profile
All Fearless Awards by Cafa Liu