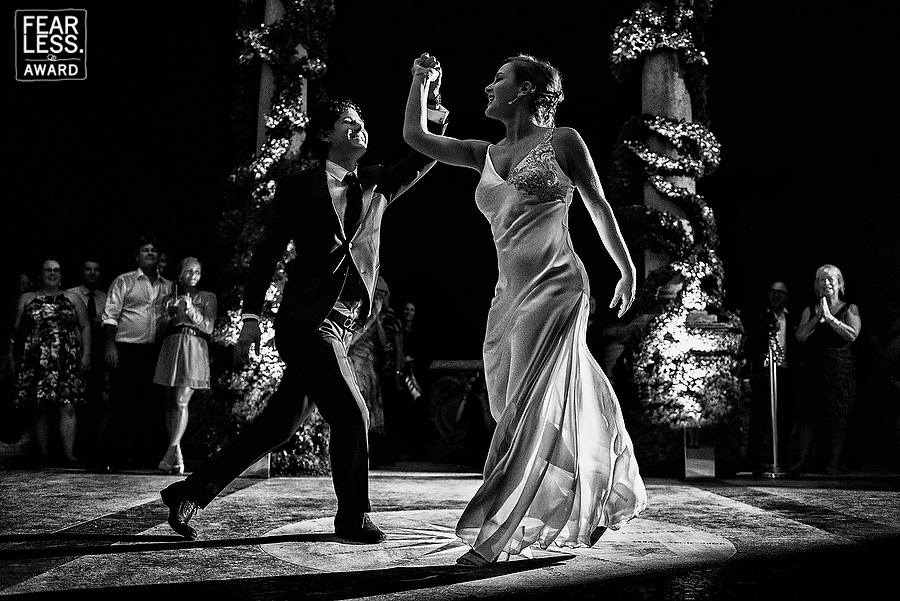 Sharp backlighting from camera right perfectly outlined this couple against the dark background and lit up just enough of the guests and décor to set the scene. The photographer captured the bride and groom in nearly mirrored poses, and with their smiling faces locked on each other as they enjoyed the dance.
Based In:
Charleston
Phone:
415 741 1443
Website
Average Price:
$$$$
Recent Fearless Awards:
13
722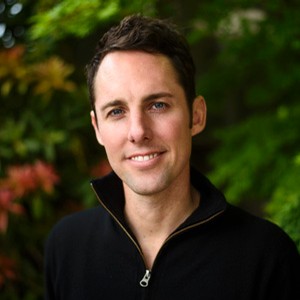 About Ben Chrisman:
Along with his wife Erin, Ben Chrisman is the co-owner of Chrisman Studios, a collective of five destination wedding photographers based in Charleston and San Francisco. Ben studied photojournalism, and worked at newspapers for several years in his home state of New Mexico before starting his own wedding photography business in 2005. Since then, Ben has photographed weddings all over the world, including Mongolia, Venezuela, Bhutan, Israel, throughout Europe, the Caribbean and the United States. He has also won some of the most celebrated awards in the industry, including American Photo magazine's "Top Ten Wedding Photographers, Rangefinder Magazine's "Top 10 Most Sought Out Wedding Photographers in the World", the WPJA's "Photographer of the Year", Junebug Wedding's "Best of the Best" five years in a row, and Fearless Photographers' "Top 10 Photographers of the Year". Ben is also on staff with the highly-respected Foundation Workshops, and speaks at photography conferences internationally with Erin throughout the year.
View Full Profile
All Fearless Awards by Ben Chrisman