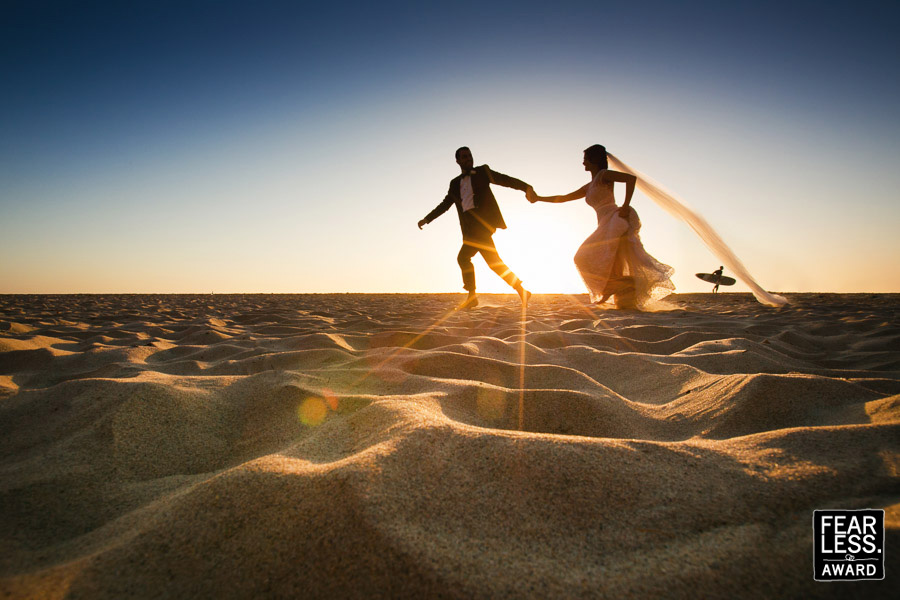 Many beach portraits are all about water. This photographer took a different approach and shot from a low angle to show the the late-day light on the rippled sand as the bride and groom streaked by, nearly silhouetted, in the background. Best of all, her trailing veil streams out over the figure of a distant surfer, adding even more whimsy to the portrait. A kiss of sun flare was the perfect finishing touch.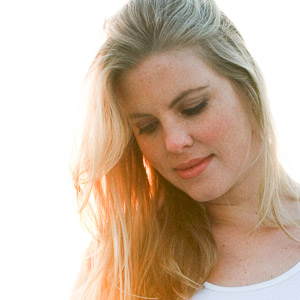 About Allison Callaway:
A former working actor and the face of L'Oreal respectively, Brian and Allison Callaway combine their extensive experience in front of the camera with their brilliant ability to capture images behind it. Together they make one of the most talented photography teams on the planet. Allie uses her experience as a model to ensure you look your best, while Brian draws upon his fine artist's eye, technical mastery and photojournalist's gift for timing. Seasoned travelers who are down to earth and delightful work with, Brian and Allie adore exotic locales and cultures. They're highly sought after for destination weddings all over the world. In 2013, Allison was a Fearless Photographer Top Ten finisher.
View Full Profile
All Fearless Awards by Allison Callaway