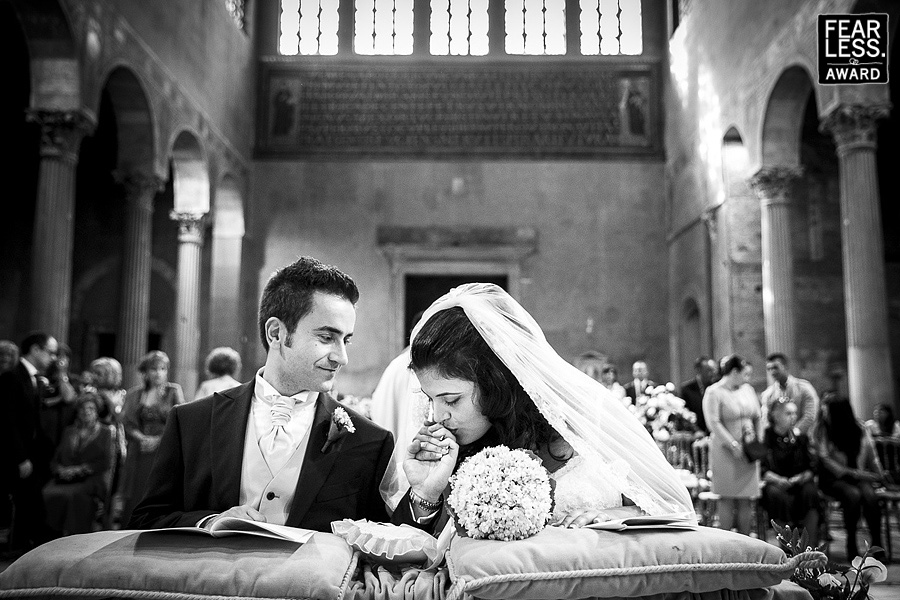 Boldly shot from the officiant's position, the photographer captured an intimate expression of affection between the kneeling bride and groom. The majestic church and all the guests—they all slide away into soft focus. To the couple, all that matters is being side by side in that special moment.
Contact Alessandro Iasevoli

About Alessandro Iasevoli:
Hi, I am Alessandro. I do social and documentary photography and Wedding is my core. Why? simply because it is one of the most important day of our lives, of your life where emotions, smiles, anticipation, hugs, tears, joy, heartbeats are all gathering there in one place and one day... to remember ourselves we are born to LOVE! and I will be there too.. to catch all your moments and emotions and give it back to you through my camera and my vision.
View Full Profile
All Fearless Awards by Alessandro Iasevoli