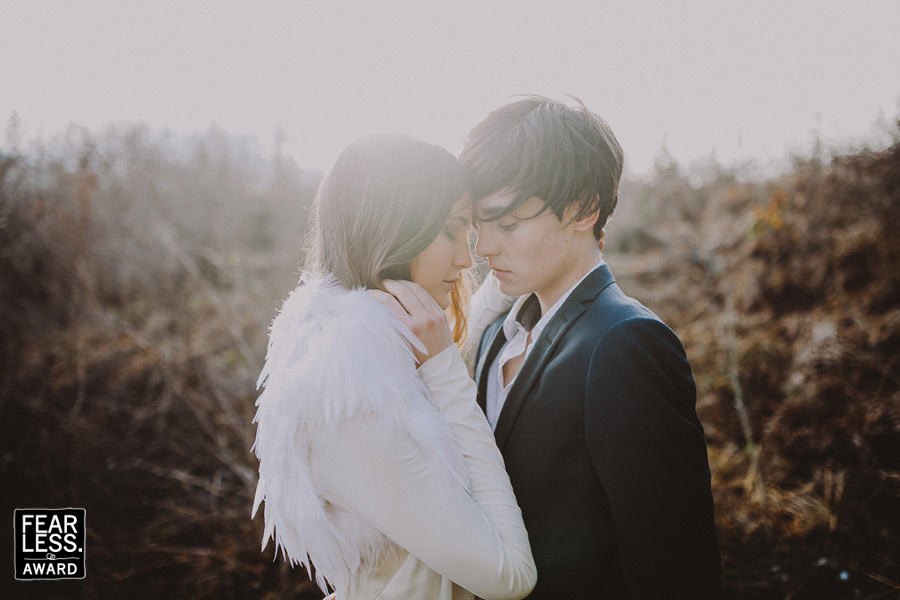 Fashion-forward wedding attire demands a more editorial style of imagery—and this clean, almost austere look offers the perfect balance between style and romance. It feels as fresh, light, and lovely as the couple.
Based In:
Austria
Website
Average Price:
$$$$
Recent Fearless Awards:
3
64
Tell a Friend:
Contact Roland Faistenberger

About Roland Faistenberger:
My name is Roland, and I am a photographer in Vienna. In my career as a photographer, I specialize in weddings. The reason for that is simple: I am fascinated by this special day in the life of a couple. Every wedding is unique and is accompanied by that special kind of positive energy that only exists on that day.
My intention is to tell a story - your story.
The pictures that I take of your wedding reflect your love. I am fascinated with gestures, looks, lights-all of those little details that make moments special and that are worth being remembered. My method of taking pictures is a photojournalistic one; that means that authenticity and paying attention to little details are most important to me. Your wedding pictures should portray real moments and not a set of standard poses. Love can be many different things like crazy, shy, silly, sarcastic, loud, extravagant, teasing, flirtatious, quiet, or playful. What is important is to capture your love in action so that you are able to show others that true love is for you. Photography is very much connected to closeness and trust. As your photographer, I inevitably enter your private space, but it is exactly that closeness that allows me to take the pictures that you want. It is important for me to meet you before your wedding and get to know you--after all, this is about you and your special day! If you can identify with my thoughts about this unique day in your life, then go ahead and contact me! What is important for you when it comes to your wedding pictures? What is it that you're looking forward to the most? Do you have questions? Contact me and we will talk about your wishes.
Regards,
Roland
View Full Profile
All Fearless Awards by Roland Faistenberger