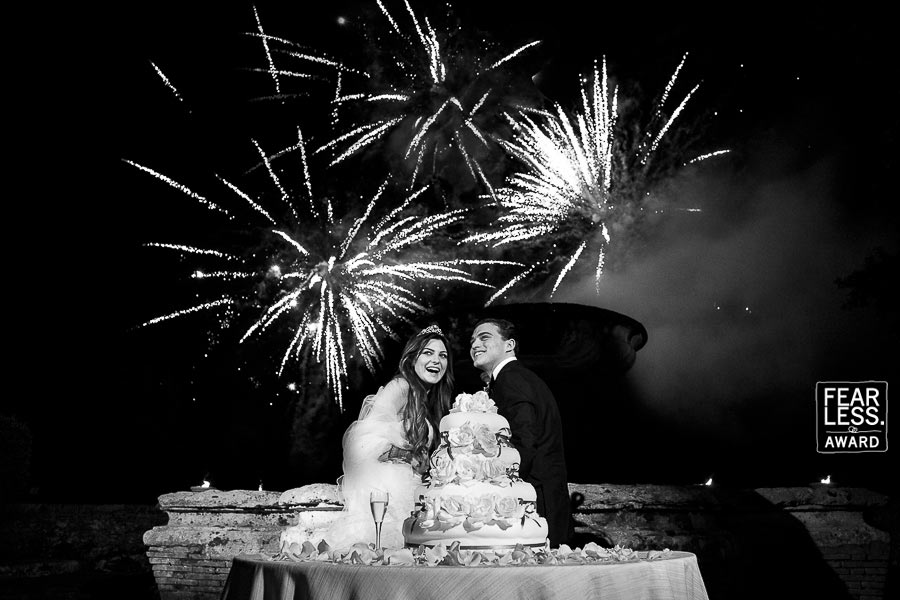 Everything about this photo - cake, champagne, fireworks - screams celebration! But the real stars are the big smiles from the bride and groom who are loving every moment of it. We can't help but get caught up in their excitement!
Contact Alessandro Iasevoli

About Alessandro Iasevoli:
Hi, I am Alessandro. I do social and documentary photography and Wedding is my core. Why? simply because it is one of the most important day of our lives, of your life where emotions, smiles, anticipation, hugs, tears, joy, heartbeats are all gathering there in one place and one day... to remember ourselves we are born to LOVE! and I will be there too.. to catch all your moments and emotions and give it back to you through my camera and my vision.
View Full Profile
All Fearless Awards by Alessandro Iasevoli