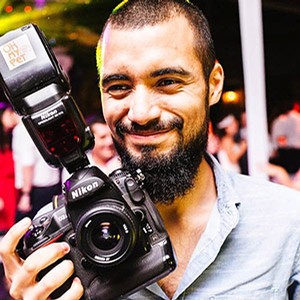 About Nico Poblete:
Hola! Soy Nico, y esta cosa es simple: me encanta fotografiar matris!!
Yo escogí hacer esto y no me arrepiento, soy muy feliz cuando hago una gran foto, pero aún más cuando las parejas aman esas fotos!!
Fotografiar gente feliz, personas que quieran disfrutar al 200% el día de su matri, eso es lo que quiero. Si eres uno de esos, tenemos que conversar!!
___
Hello! I'm Nico, and the thing is simple: I love photographing weddings!!
I chose to do this and do not regret it, I'm very happy when I make a great picture, but even more when couples love those pictures! Photograph happy people, people who want to enjoy 200% in her wedding day, that's what I want. If you are one of those, we must to talk!!
View Full Profile
Top "Complex Images" Photographers