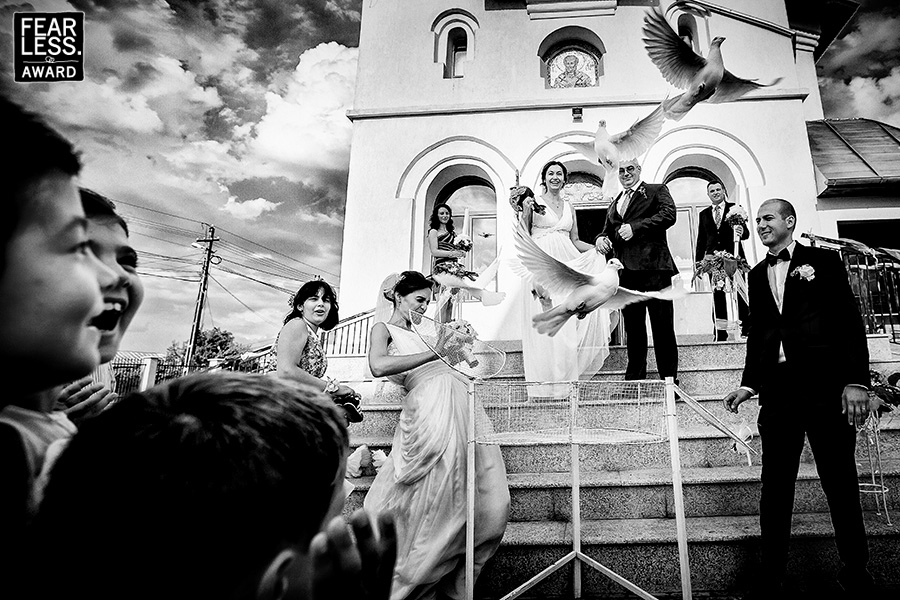 Symbolizing love and peace, doves also mate for life, which makes them an ideal symbol for the wedding day. From the photographer's perspective, capturing the dove release takes great timing—but, as in this photo, the rewards can be great. From front to back, this image is full of flapping birds and great human reactions!
About Stefan Droasca:
For me, photography is a continuous challenge. I like to play with light and shadows, and I am always excited about new challenges. I am also fluent in English and am willing to travel distances in order to fulfill my customer's desires in the best way possible.I love to tell your love story visually, impactfully, and authentically.
Let's make wonderful memories together.
View Full Profile
Top "Complex Images" Photographers