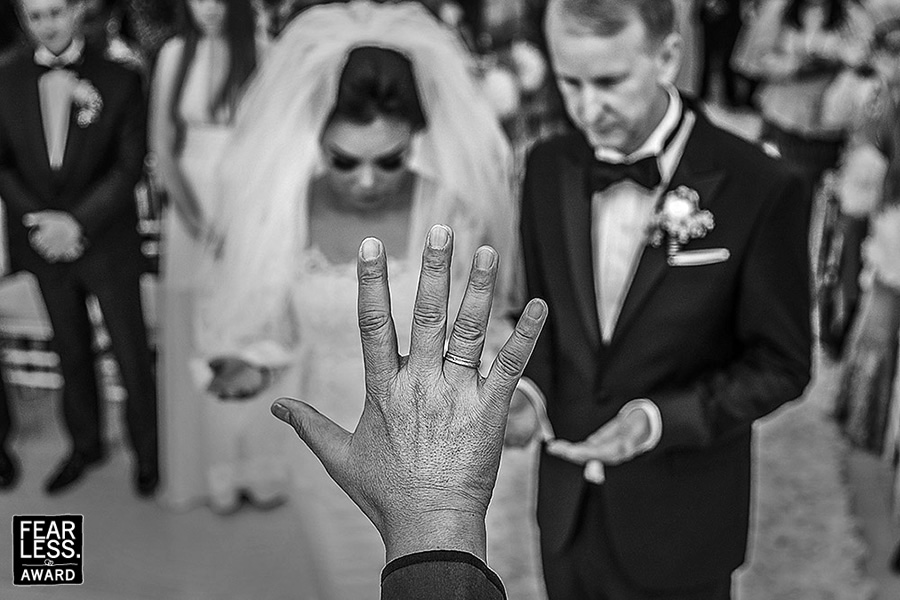 The raised hand is a common position of prayer, and especially typical of the priest's posture during the reading of The Lord's Prayer during a Catholic wedding. The powerful centered position of the raised hand gives it extra weight here, enhancing the solemnity we see in the postures of the bride and groom during this part of the ceremony.
About Tito Rikardo:
I am a disciple of Jesus Christ, full time daddy of a handsome boy, and a proud husband of the most beautiful wife you can ever have.
I love moment in beauty. For me wedding photography is the art of interpretation. Money is not my aim to do this, money is the consequences of a good work.
For impeccable service and the complete confidence that everything will be taken with love, trust THEUPPERMOST!
View Full Profile
All Fearless Awards by Tito Rikardo