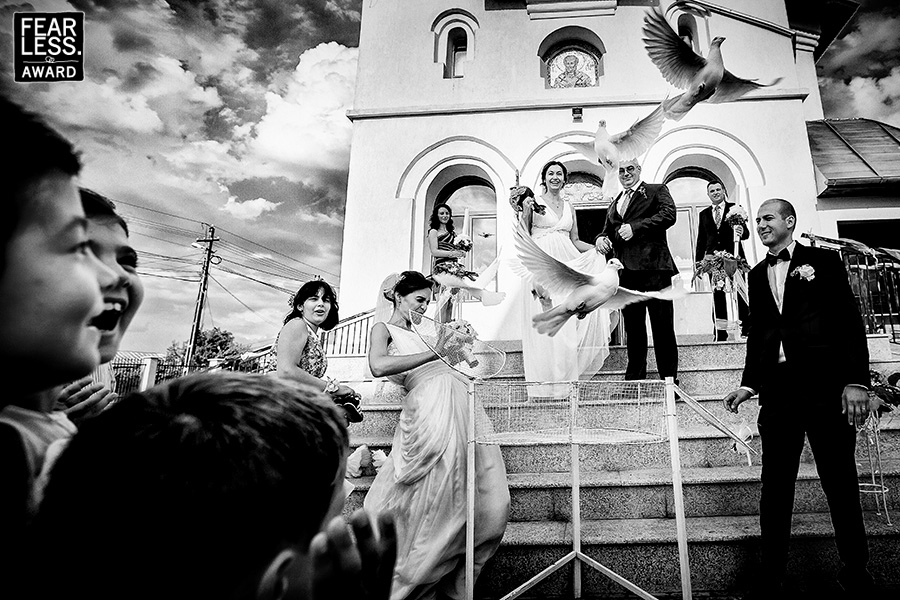 Symbolizing love and peace, doves also mate for life, which makes them an ideal symbol for the wedding day. From the photographer's perspective, capturing the dove release takes great timing—but, as in this photo, the rewards can be great. From front to back, this image is full of flapping birds and great human reactions!
About Stefan Droasca:
I am just a guy who loves people, emotions, feelings and all of that happens in a wedding day. Photographing someone else wedding day is an incredible experience, I become part of their families and I live their feelings.It`s a dream job for me and i love it.
Let's make wonderful memories together.
View Full Profile
All Fearless Awards by Stefan Droasca