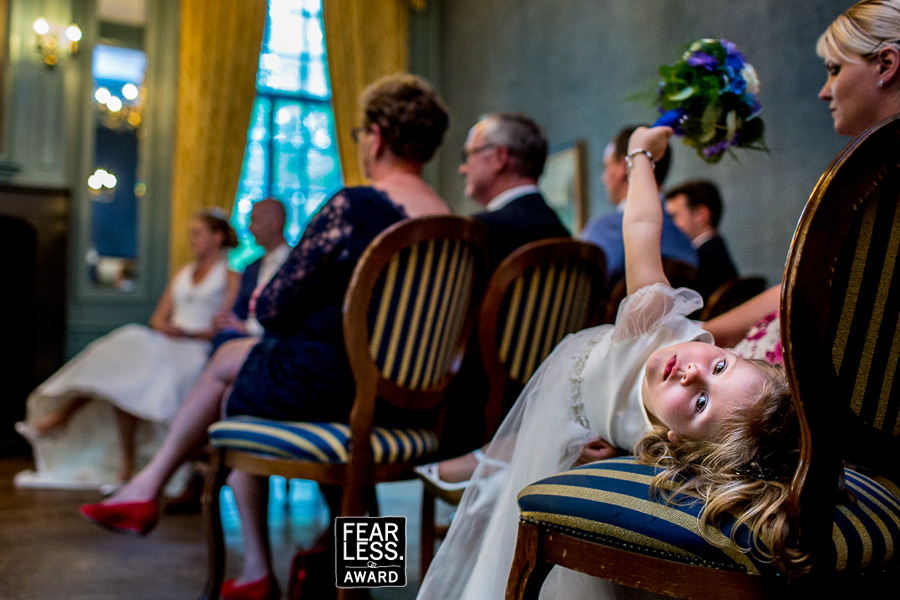 Whatever the bride and groom were doing up there, it was obviously much less interesting that what the photographer was doing in the aisle. This young lady was totally engaged—and even had some interesting ideas about posing. The photographer captured it all with lightness and humor, preserving a wonderful moment the couple could not have seen.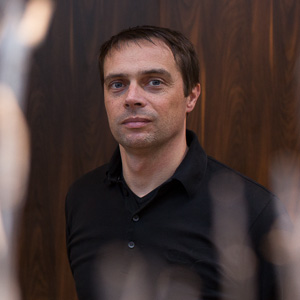 Contact Pieter van Lierop

About Pieter van Lierop:
Imagine Fotografie specializes in real wedding photography: we stage nothing and search for creative solutions for taking posed pictures. The result is a photo report, which tells the real story of your wedding, with real emotions and real humor.
The wedding package made by Imagine Fotografie consists of the photography on the wedding day itself and the digital delivery of a large selection of the pictures taken.
There are also several additional options such as a large format photo book and mini-albums for special guests.
View Full Profile
All Fearless Awards by Pieter van Lierop