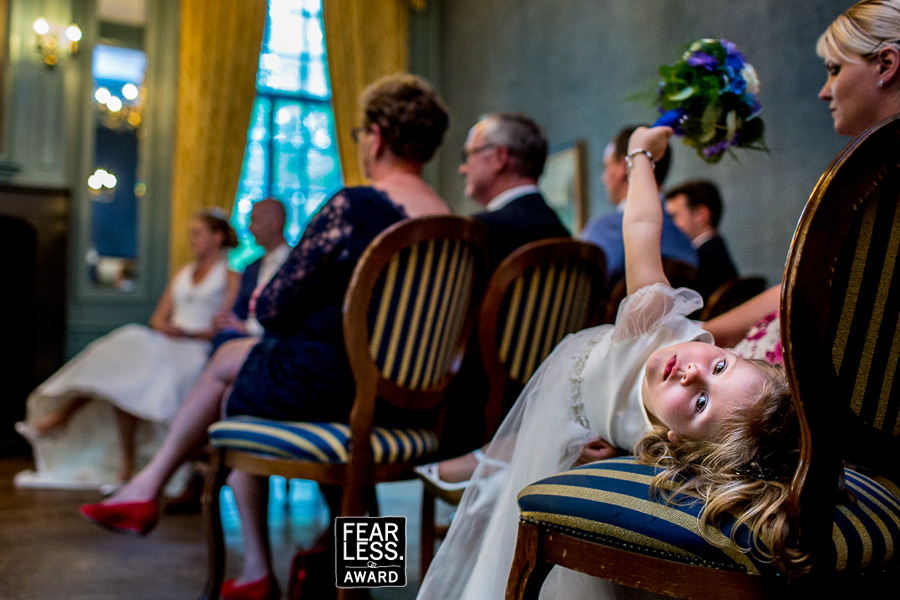 Whatever the bride and groom were doing up there, it was obviously much less interesting that what the photographer was doing in the aisle. This young lady was totally engaged—and even had some interesting ideas about posing. The photographer captured it all with lightness and humor, preserving a wonderful moment the couple could not have seen.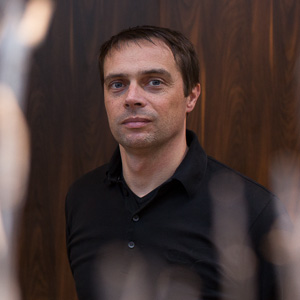 Contact Pieter van Lierop

About Pieter van Lierop:
Imagine Fotografie biedt jullie een journalistieke trouwreportage: origineel, spontaan en echt. Geen in scene gezette plaatjes, maar een mooi fotografisch verslag van jullie huwelijksdag met aandacht voor emoties, details, speciale momenten en humor.
View Full Profile
All Fearless Awards by Pieter van Lierop