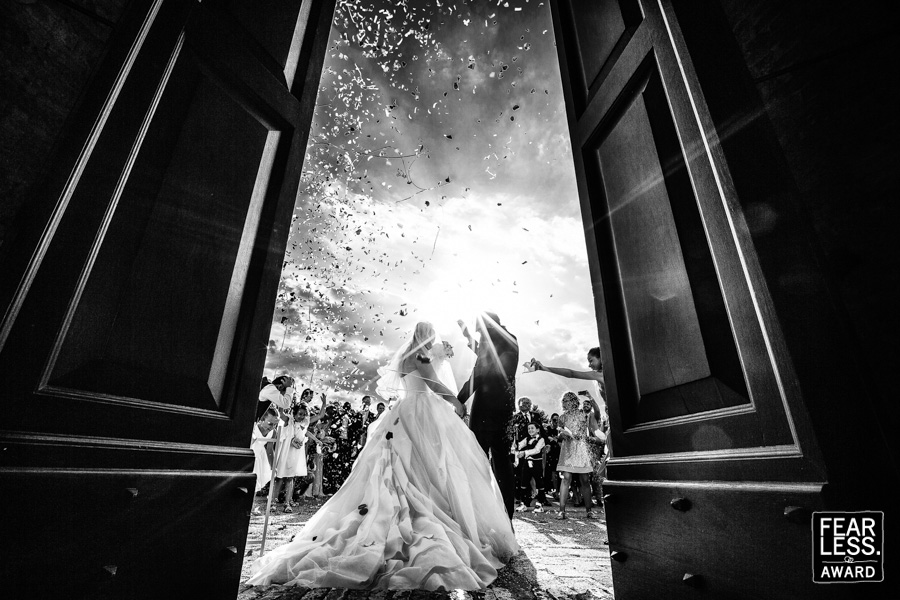 Everything about this exit shot is epic and cinematic. By shooting from a very low perspective with a wide-angle lens, the photographer stretched the perspective and made everything from the confetti-filled sky to the bride's billowing train feel larger than life. A burst of sun flare just above the couple's heads topped off the magical effect.
Based In:
Florence
Phone:
+393335073663
Website
Average Price:
$$$$
Recent Fearless Awards:
4
204
About Nicola Tonolini:
I love documenting moments of life, but which often escape the attention of those living them, I capture these moments, store them and turn them into feelings, I create epiphanies. Weddings are my privileged area of experience as a photographer, it is the perfect synthesis of the great positive moments of Life: Love, Friendship, Family, the joys of Living and Sharing. Photography is more than a simple passion, it is my mission in life: to leave a lasting mark in the hearts of those I meet, bringing to light precious moments.
View Full Profile
All Fearless Awards by Nicola Tonolini