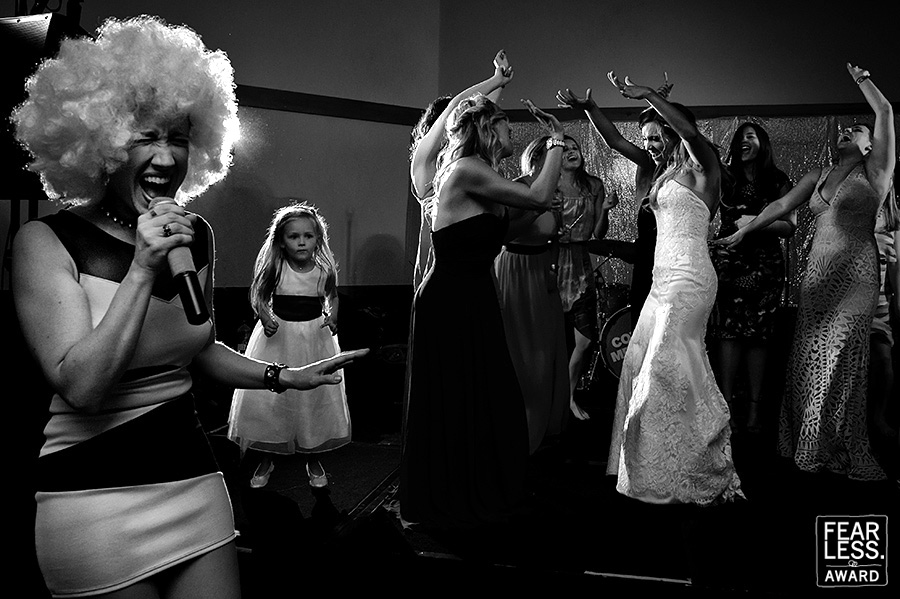 In a two dimensional medium, one of the ways photographers enhance the sense of depth and narrative is through the use of compositional layers. Here, the photographer put the singer in the foreground and the partying ladies in the background. In the midground, the little girl connects them all as she gets in on the dancing.
About Matt Theilen:
I am a photographer based in the Lake Tahoe area. My passion for photography started in the mid 90's when I was living out of my car in Yosemite Valley. I'd moved there to rock climb full time and the camera became a tool to document my adventures high up on the rock faces. I took that camera all over the country for the next 6 years and photographed whenever I could scratch up enough money to buy film. I had no training I just photographed what I saw and tried to get images published in the climbing magazines--which was a tough gig.
Eventually I went to school and earned a BFA in photography and began to teach photography at the local university and community college. In 2006 I decided to formally start a photography business. In 2008 my wife Tara began photographing with me and it's been an amazing journey together as a husband-wife team. We love what we do and feel blessed to be able to tell the stories of people's lives with our cameras.
View Full Profile
All Fearless Awards by Matt Theilen