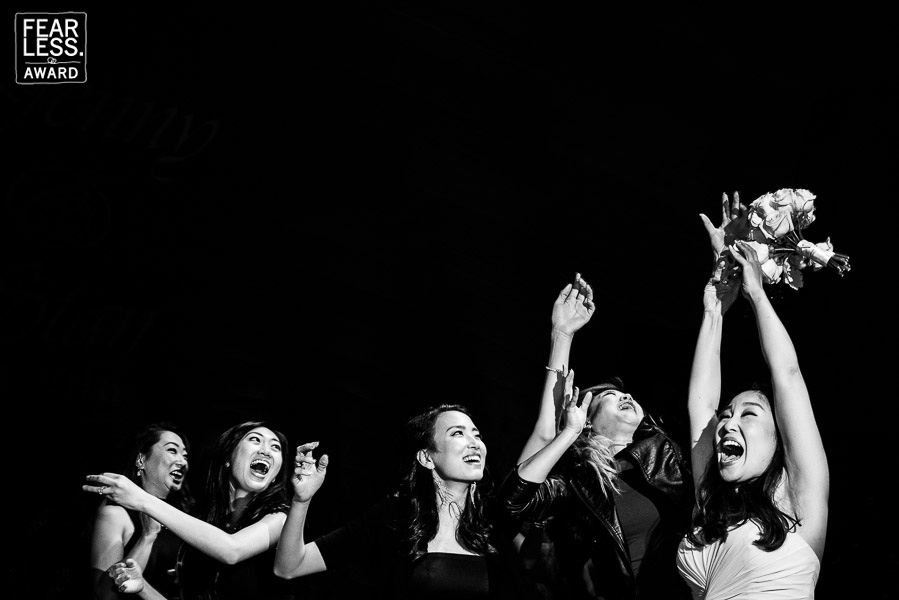 Talk about perfect timing—the woman catching the bouquet doesn't even seem to have quite registered the fact that she's got it! Showcasing the ladies at the bottom of an empty black field enhances the sense of the bouquet's flight and the women's leaps.
About Lauren Belknap:
I am Lauren Belknap, and I am Callaway Gable's Lead Associate Photographer. I love to combine my love of photojournalism, sun-flare and the unique with Brian and Allison's fondness for gorgeous and epic well-lit portraiture. In 2014, I was recognized as one of 30 Rising Stars, by Rangefinder Magazine.
View Full Profile
All Fearless Awards by Lauren Belknap