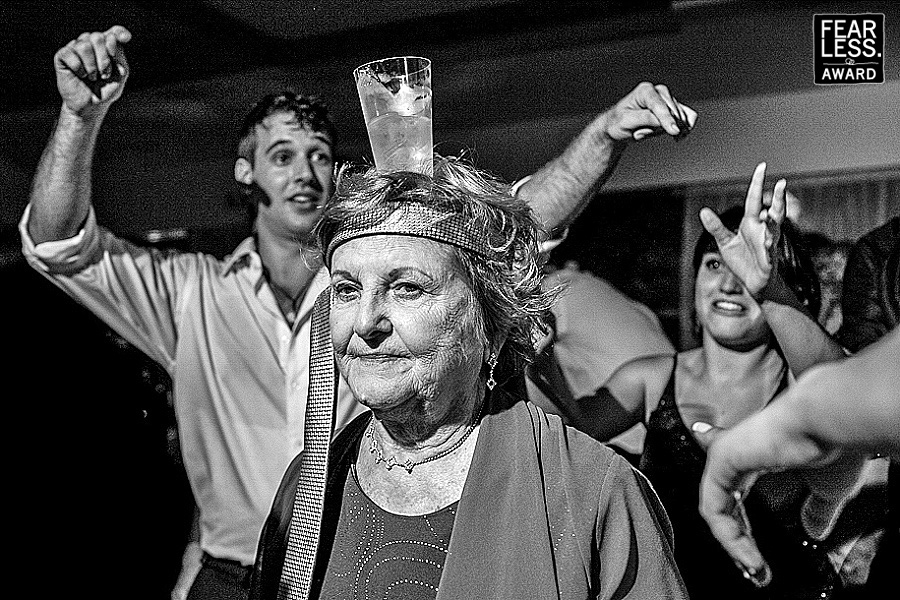 In some wedding traditions, dancing with a glass on your head is a customary part of the celebration—but this woman looks like she's just about done being part of the ritual. Her pursed lips and direct eye contact, a funny contrast to the exuberance of the partygoers behind her, make this a truly memorable shot.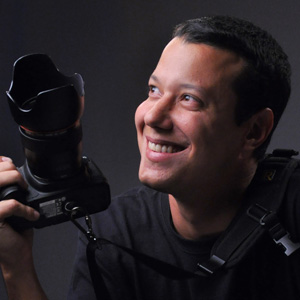 Request Pricing or Availability

About Fabio Ferreira:
After years of working in photojournalism, I have had my work published in books and in major media in Brazil like Veja, O Globo, Jornal do Brasil. I am passionate about photography,specializing in wedding photography.
The techniques of daily journalism are the bases for my style, clicking the big day of a bride and narrating the marriage through spontaneous, dynamic and unique images.
View Full Profile
All Fearless Awards by Fabio Ferreira