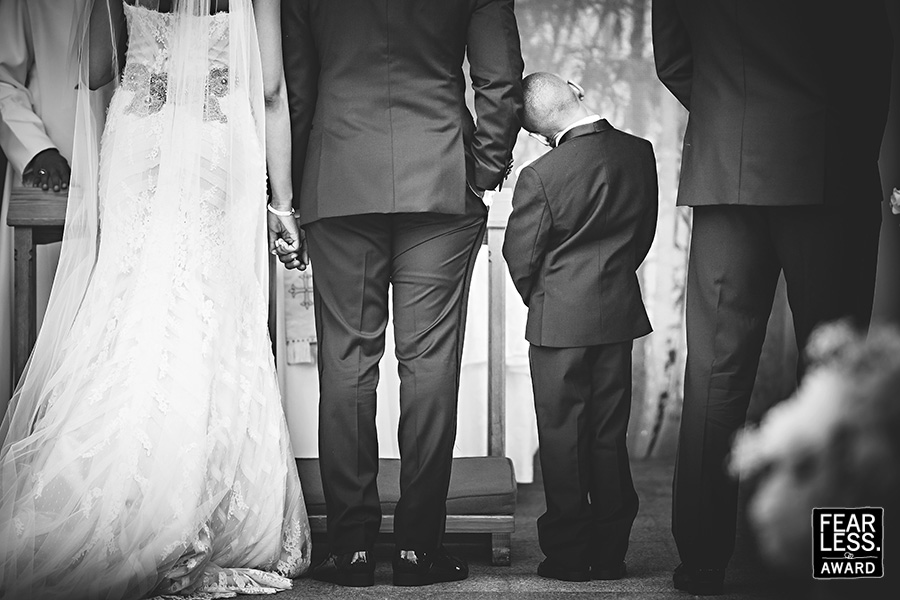 The smallest gestures can make the biggest statements. In a line of rigidly upright figures, the tilted head of the young man, connecting with the groom, reveals a sweet and casual intimacy that transcends the formality of the event.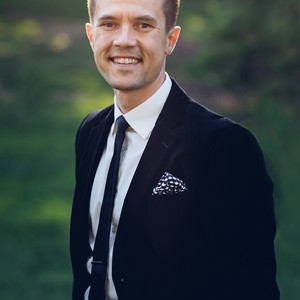 Contact Blazej Sendzielski

About Blazej Sendzielski:
When I looked through the few remaining wedding photos of his parents he thought it was a pity the photographer was not experienced enough to capture the once-in-a-lifetime moment of my mother and father's happiest day together. My dad could have done what photographer Chris Niedenthal did - during his own wedding he announced a competition for the best picture among his fellow photographers. I also remember my dad taking pictures with a Russian Zenith ET which was later passed on to him becoming his first camera. I got into serious photography as early as in 1998. Since then I have been working as a photographer for several press agencies and a major national newspaper in Warsaw, Poland, during which time I gained a lot of experience tackling challenges of wedding photography. After several years of freelancing I am currently mostly committed to wedding and food photography. I am a visual storyteller who not only makes sure that the newlyweds have the memorable images that they always dreamed of but also that the bride and groom feel comfortable and unworried throughout the whole wedding experience.
View Full Profile
All Fearless Awards by Blazej Sendzielski