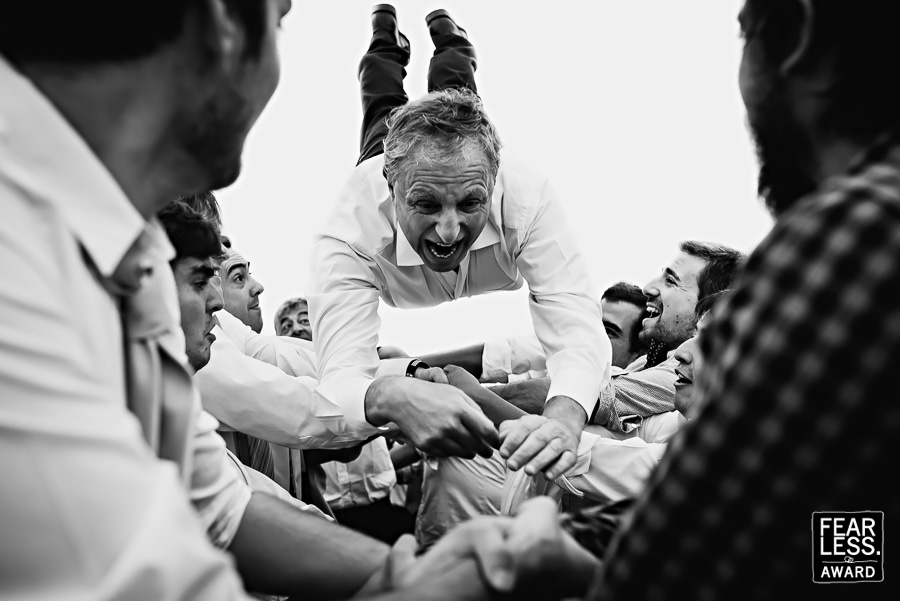 It takes a minute to parse whether this man is falling or flying—and that's part of the magic. By getting right into the center of the action and shooting with a wide-angle lens from a low perspective, the photographer lets us join in the chaos of the men's joyful exuberance.
About Ariel Haber:
I´m a destination wedding photographer. I always loved the art in its different forms of expression. In photography, I found the way to transmit emotions through my camera. I consider it a privilege that my "eye" is responsible for recording one of the most important moments in the life of the couple. I strive to make each photo show spontaneity, feelings and natural emotions.
Siempre ame el arte en sus diferentes formas de expresión. En la fotografía encontré la manera de poder transmitir emociones mediante mi cámara. Considero un privilegio que sea mi "ojo" el encargado de registrar uno de los momentos más importantes en la vida de los novios. Busco que cada foto muestre espontaneidad, registrando sentimientos y emociones con naturalidad.
View Full Profile
All Fearless Awards by Ariel Haber