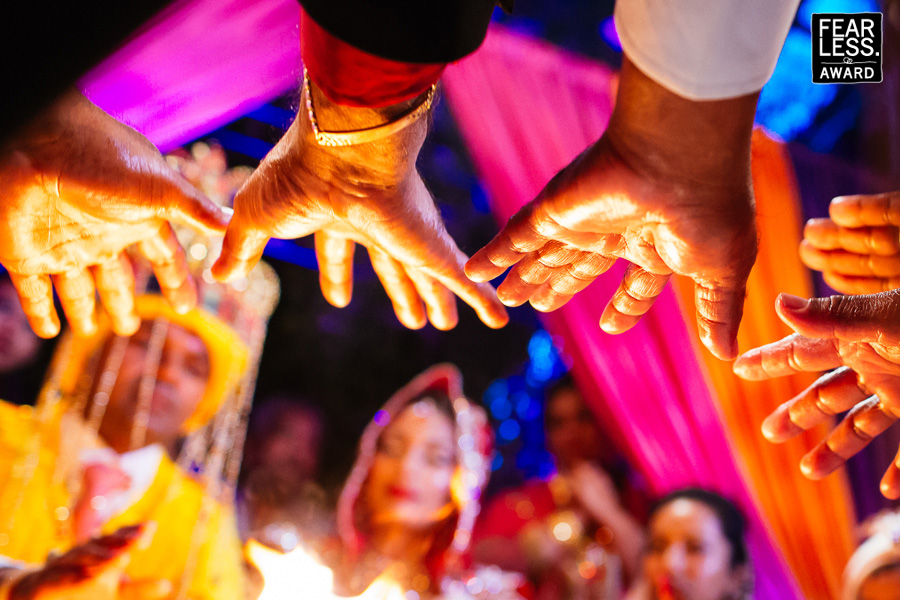 Fearless photographers use their cameras to open our eyes to new perspectives. The vibrant colors and sharp upward view of the men's outstretched hands scream for attention—and draw us to the out-of-focus couple framed just beyond them. The action and context are boldly presented and marvelously balanced.
About Ashvin Ghisyawan:
Mijn naam is Ashvin Ghisyawan. Ik ben 35 jaar geleden in hartje Utrecht geboren. Ik hou van fotografie en voornamelijk pure momenten. Of het nou bruiloften zijn of dieren, ik vind alles fascinerend. Ik fotografeer al vanaf mijn 20e en in 2007 heb ik als bruidsfotograaf mijn eerste bruiloft gefotografeerd. Ik begon mezelf te profileren als fotograaf en zo ontstond.
View Full Profile
All Fearless Awards by Ashvin Ghisyawan