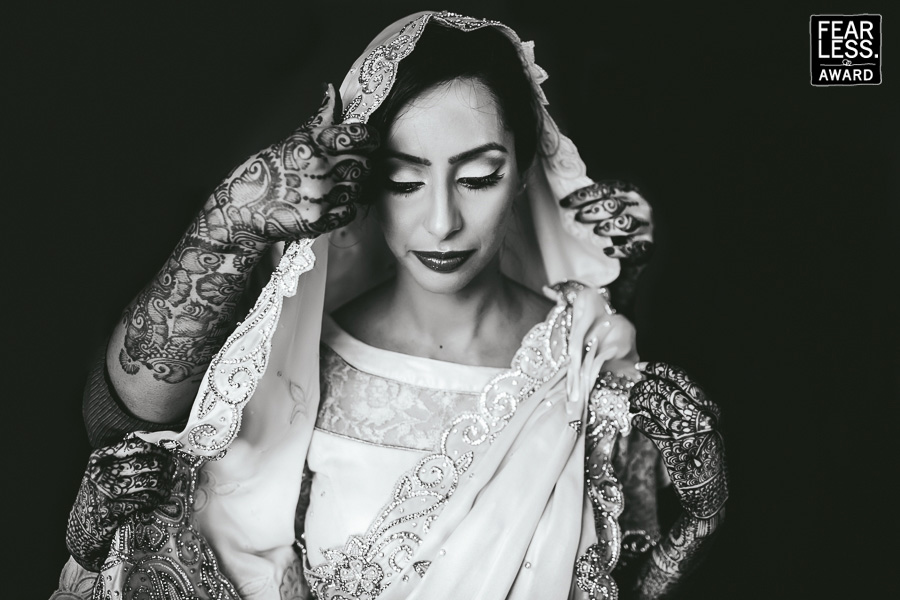 Elegance and a touch of humor meet up in this graceful image of the bridal veiling. The bride's downturned gaze lets us fully admire her beauty and the fine details of her garments. The second set of henna-adorned hands from an unseen helper add another level of lightness to the quiet portrait.
Request Pricing or Availability

About Zachary Long:
Zachary Long & FengLong Photography provide timeless, beautifully customized & creative wedding photos that you will proudly share with your friends and family today-and be just as proud to show to your grandchildren three decades from now. Based in the New York City Metro area and always on standby at Atlanta's Delta hub as our second home means we are ready to go whenever you are! No additional travel fees for weddings.
View Full Profile
All Fearless Awards by Zachary Long