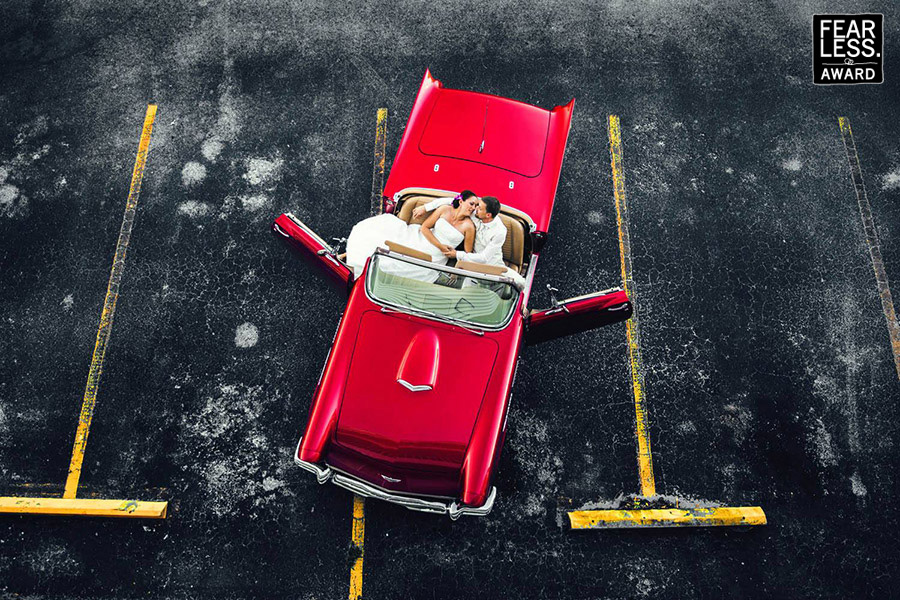 What beats the romance of a classic red convertible? By arranging the car on a diagonal between yellow lines, the photographer used it as both a compositional element and a perfect place to pose the couple. With the top down and the doors open, they look like they haven't a care in the world.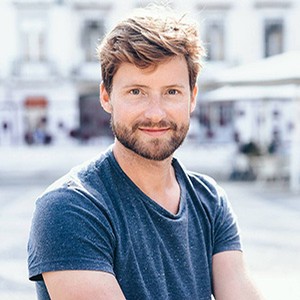 About Kai Fritze:
I'm lucky you found me in the depths of this vast electronic jungle! I'm Kai and I'm a wedding photographer located in Frankfurt.
I chose wedding photography over any other photographic field because it offers such a nice mixture of being a photojournalist and an artist at the same time. I have always loved being creative and working in an artistic job. At the same time I wanted my occupation to be authentic and honest. Keeping in mind that the pictures I create will be treasured for an entire lifetime, by contrast to most other pictures from other photographic fields, makes me proud and is giving my life a great meaning.
I mainly shoot weddings in Germany, but I also frequently travel all over Europe and sometimes also the USA for weddings from my international customers. I'm looking forward to meet you!
View Full Profile
All Fearless Awards by Kai Fritze