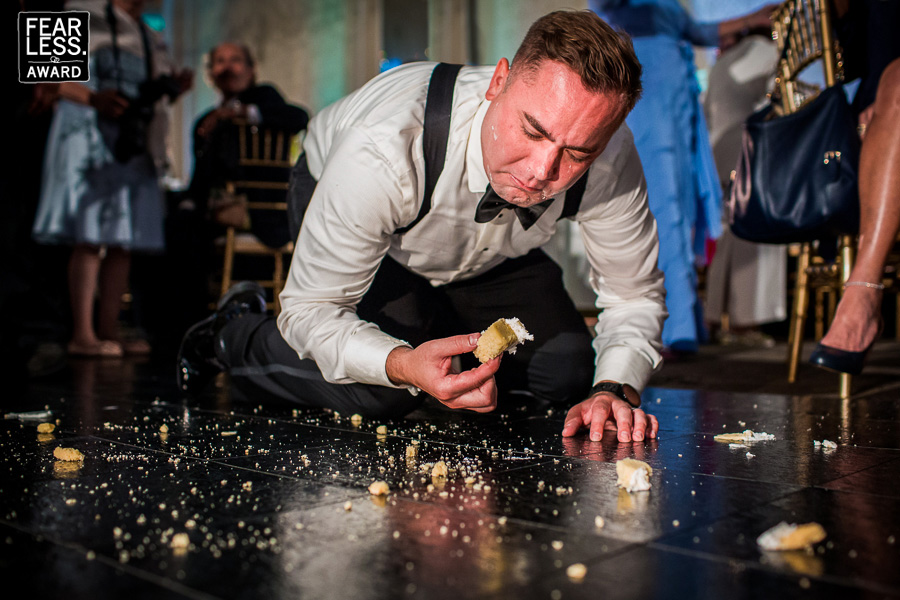 Does the five-second rule apply at weddings? On hands and knees in his dapper dress, the gentleman seems to be counting it off. From a low angle, the photographer caught his querulous expression and the whole mess strewn across the floor.
About Joseph Gidjunis:
JPG Photography comprises a studio of award-winning photojournalists who recognize the quirky humor that is real life. Our couples are independent people who want to capture what is true and fun about themselves and their families. Joe G worked as a photojournalist with news organizations for 10 years, and uses a moment-driven vision to document your event.
View Full Profile
All Fearless Awards by Joseph Gidjunis