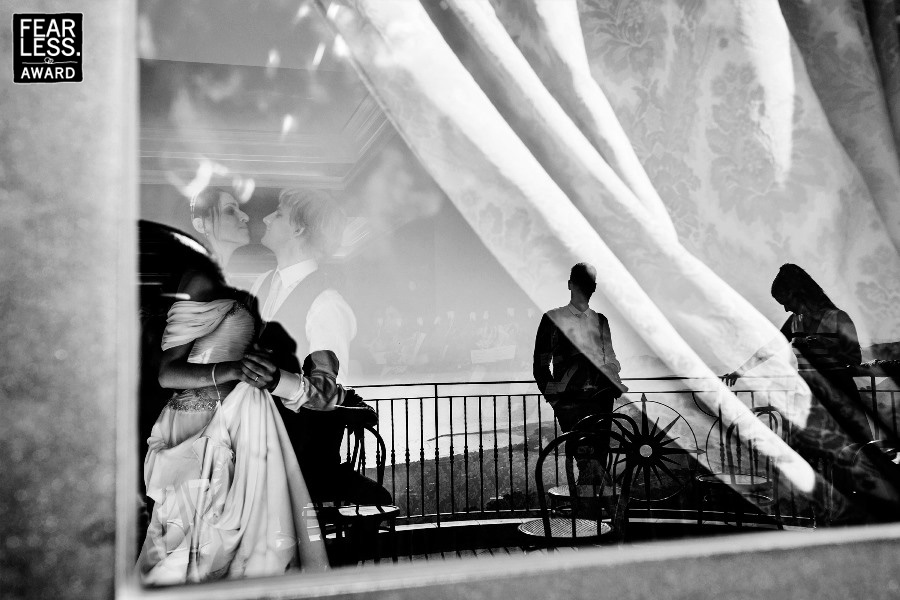 There's a satisfaction to parsing out an image and discovering the hidden intent—and this near-abstract shot delivers on that tension. The high-contrast silhouettes initially draw our eyes to the right edge of the frame, but we are rewarded when we pull back and alight upon the soft image of the couple dancing on the other side of the glass.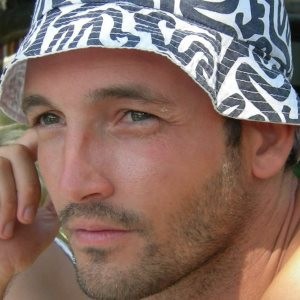 Contact Federico Giovannini

About Federico Giovannini:
Mi chiamo Federico e vivo di passioni, sto per conto mio, osservo molto, ascolto ancora di più. L'amore per il reportage mi consente di utilizzare un approccio molto personale per l'esecuzione di un servizio fotografico matrimoniale. Cerco di essere nel sorriso di chi si ama, in uno sguardo furtivo, in un bacio rubato, nella commozione di una nonna, di una mamma, nella lacrima nascosta orgogliosamente da un papà, nell'abbraccio di un amico, in quei piccoli dettagli che rendono un attimo indimenticabile.
Il mio racconto fotografico vi aiuterà a ricordare momenti che avete vissuto in prima persona ma che per l'emozione, l'euforia e la concitazione tipici del giorno del vostro matrimonio non siete riusciti a godervi appieno. Sarete liberi di essere completamente voi stessi, muovendovi senza costrizioni e comportandovi senza l'assillo di una posa imposta.
View Full Profile
All Fearless Awards by Federico Giovannini