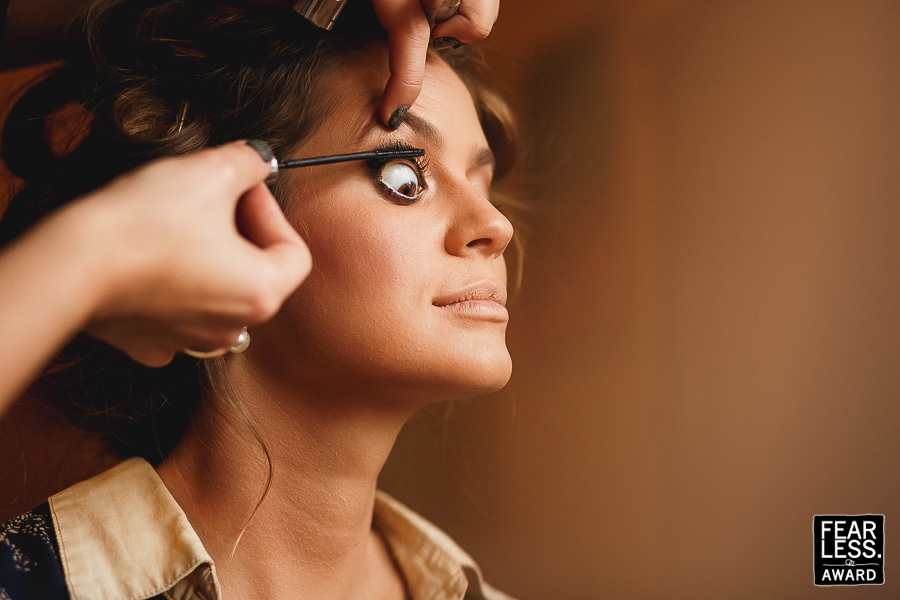 The price of beauty? No pain, no gain? While there are a lot of worn-out platitudes that might be used to describe this moment, the image itself feels decidedly unexpected. Verging on macabre, there's definitely a dark sense of humor at work here—but it's handled with a delicate that keeps the "creepy" from outpacing the "pretty."
Based In:
Argentina
Phone:
03815779819
Website
Average Price:
$$$$
Recent Fearless Awards:
3
116
Tell a Friend:
About Bruno Bono:
Bienvenidos a mi Perfil!!...
Me llamo Bono Bruno, soy de Tucumán, Argentina, tengo 28 años, actualmente estudiante de Diseño Gráfico en la UNSTA.
En cada boda, mi visión es crear algo personal y único, dejando que las cosas sucedan por sí solas, sin intervenir con la realidad.
Espontaneidad, originalidad, imaginación, naturalidad,y sobre todo emoción, es lo que busco.
Quiero crear su patrimonio visual. Que ustedes tengan una cajita guardada, que cuando la abra pueda recordar ese día único, las emociones, los familiares y amigos, que en la mente se van perdiendo con el pasar de los años.
Saludos
Atentamente, Bono Bruno.
View Full Profile
All Fearless Awards by Bruno Bono