The play of shadows and highlights make a strong graphic statement in this charming backlit portrait. The photographer brought softness to the composition by including the circular steps at the bottom of the frame and a dancing pose for the couple at the top of the frame.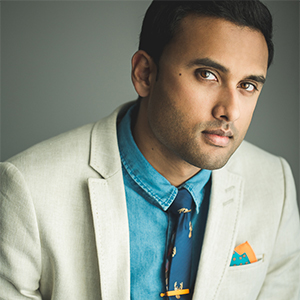 Request Pricing or Availability

About Annuj Yoganathan:
Annuj is a Toronto-based international wedding photographer dedicated to capturing all of life's precious moments. Strikingly compelling. Breathtakingly enchanting.
View Full Profile
All Fearless Awards by Annuj Yoganathan