The best lighting tool is a creative photographer's imagination. Here, simple rope lights were transformed into a light source, prop, and background for the entwined couple. Shot from a bird's-eye perspective, the graphic quality of the image makes it a grabber—and the sweet expressions of the couple persuade us to linger.
Based In:
Toronto
Website
Average Price:
$$$$
Recent Fearless Awards:
10
446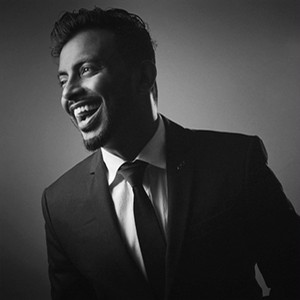 About Siva Haran:
Those who know me say I am relentless, intense and sentimental. I am good at trivia games and charades, I read a lot and I can make awesome Jerk Chicken.
I photograph from the heart, based on a feeling and intuition, like a child watching his favorite Saturday morning cartoon. My best work blooms when I am allowed to truly get to know you; so there is purpose and meaning behind what I do. And I wouldn't have it any other way.
View Full Profile
All Fearless Awards by Siva Haran