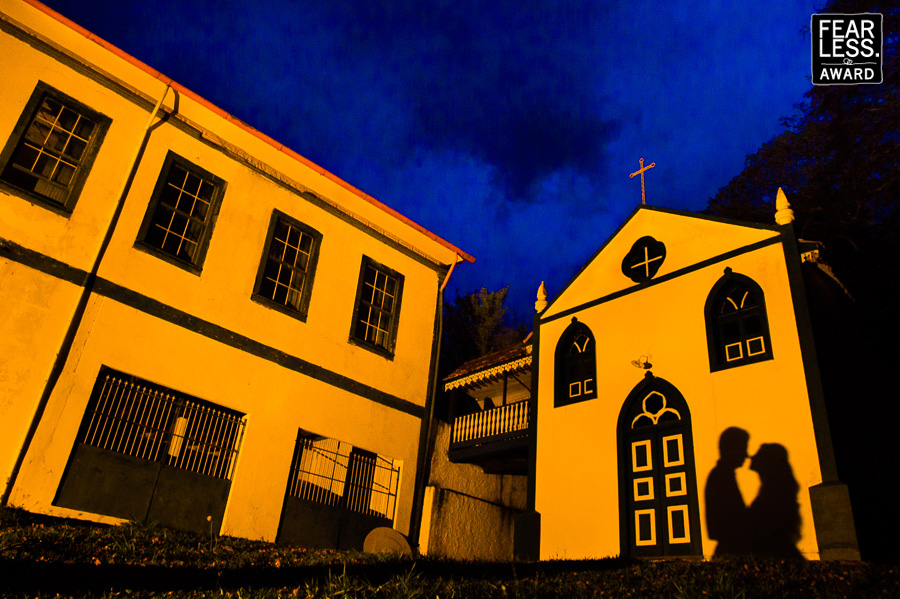 In color theory, blue and gold/orange are complementary colors—meaning they create the strongest possible contrast when placed next to each other. That contrast is the start of what makes this shot so compelling. The second factor is, of course, the soft and perfectly positioned shadows of the bride a groom to the right of the chapel door. A perfect melding of subtlety and power!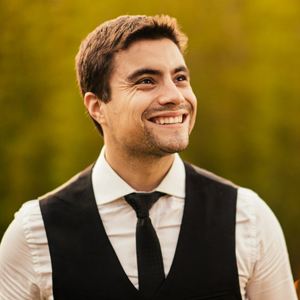 About Roberto Vallim:
We believe that the more involved and we are committed to better the result, so we see each job as unique and as an opportunity to show our knowledge and make it the best. The photographic art is constantly changing and you need to be connected to all the news, all the time. Being a photographer is that ... never settle for what you know and seek more knowledge to enhance and differentiate their work...
View Full Profile
All Fearless Awards by Roberto Vallim