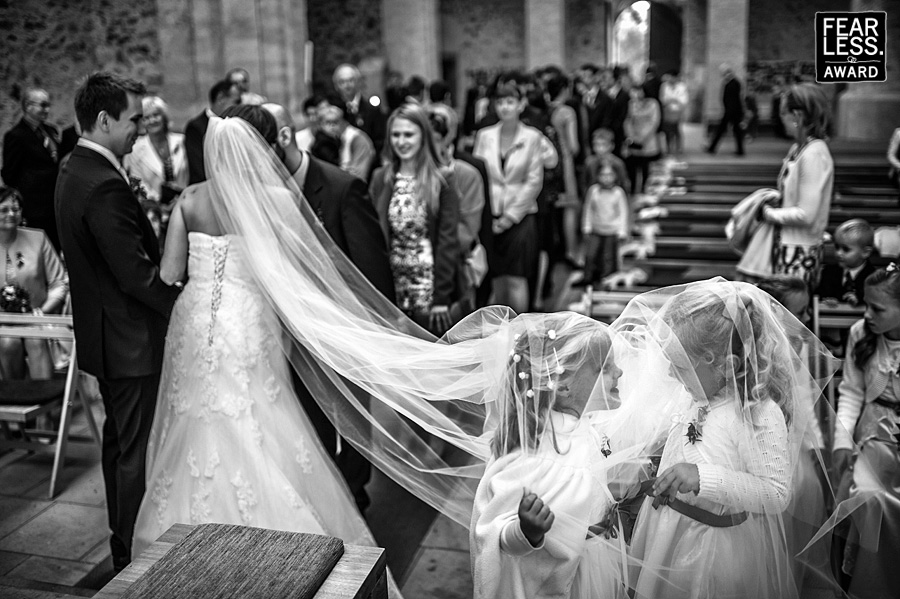 In a way, we can think of the two young ladies and the photographer as having conspired together to create this amusing shot. After all, no one else in the entire room seems to have been even remotely aware of the creative potential and fun to be had with the bride's long veil! Notice, too, the nice parallels between the formal world of adult conversation at far end of the veil and the the goofy childhood interaction at the close end. (We're with the photographer on this one—the kids look like they're having more fun!)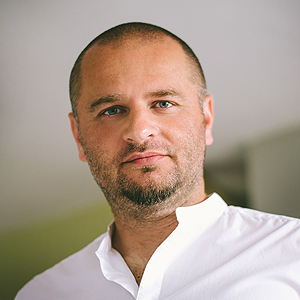 About Petr Wagenknecht:
Please visit my website to see more examples of my wedding photography.
View Full Profile
All Fearless Awards by Petr Wagenknecht