Why have a simple recessional when you can have a scene-stealing grand exit? From the back of the church, the photographer captured the couple swinging and spinning their way through the crowd. This perfect moment includes both of their smiles framed by their arms. The pews, quite naturally, make lovely leading lines that direct our gaze straight to the newlyweds.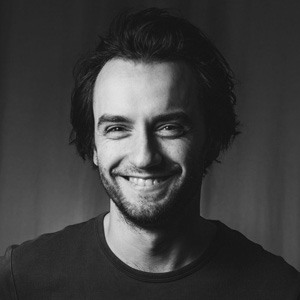 About Marco Pauws:
I'm Marco from Marco + Claudia. Needless to say, I'm the most manly part of the two. Together we shoot weddings in the Netherlands and abroad.
When it comes to shooting weddings, I like cake, excited brides, sobbing grooms, dancing grandparents, kids running around and parents giving (slightly) embarrassing speeches. Did I mention I like cake? I like cake.
View Full Profile
All Fearless Awards by Marco Pauws