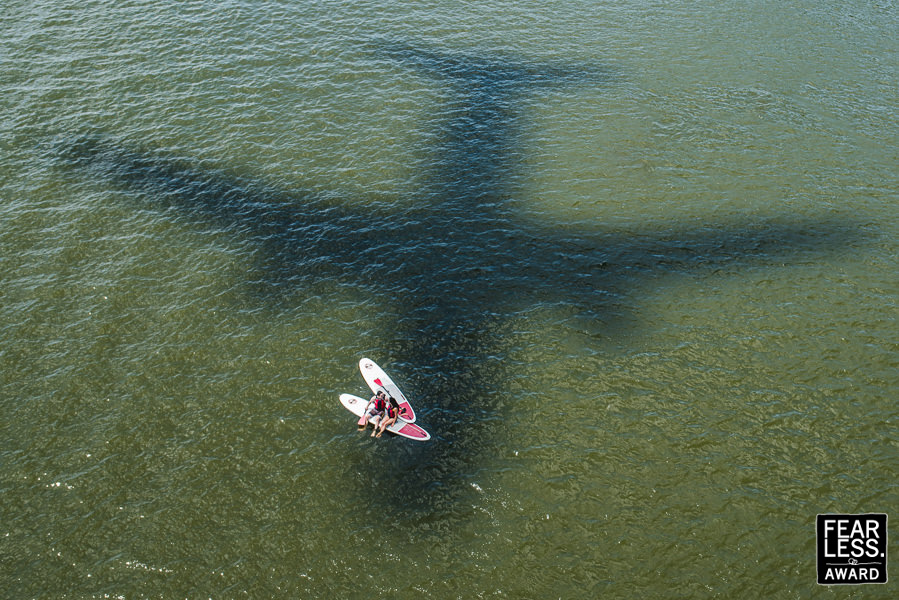 Whether it was shot from a drone or a bridge, the high perspective still feels fresh and unexpected. Clearly, the photographer also invested some serious time in planning and preparation to get the couple beautifully posed in an unstable environment and almost perfectly aligned with the plane's shadow.
Contact Mantas Kubilinskas

About Mantas Kubilinskas:
If you want swoon-worthy, fine-art photographs, ones that will have you re-living every moment of your special day time and time again, then you definitely want to hire Mantas Kubilinskas Photography to shoot your wedding. Based in Washington D.C, Mantas specializes in creative photojournalism with an editorial flair. We simply love how he documents the complete essence of your love story from start to finish - brilliantly capturing the spontaneous and unexpected moments as they unfold throughout the day. A delight to work with, Mantas knows that every relationship is unique and he is passionate about making sure your photographs represent the entirety of your relationship with each other and your loved ones. Check out his vibrant portfolio and then contact him to photograph your wedding - he will travel anywhere to do so!
View Full Profile
All Fearless Awards by Mantas Kubilinskas