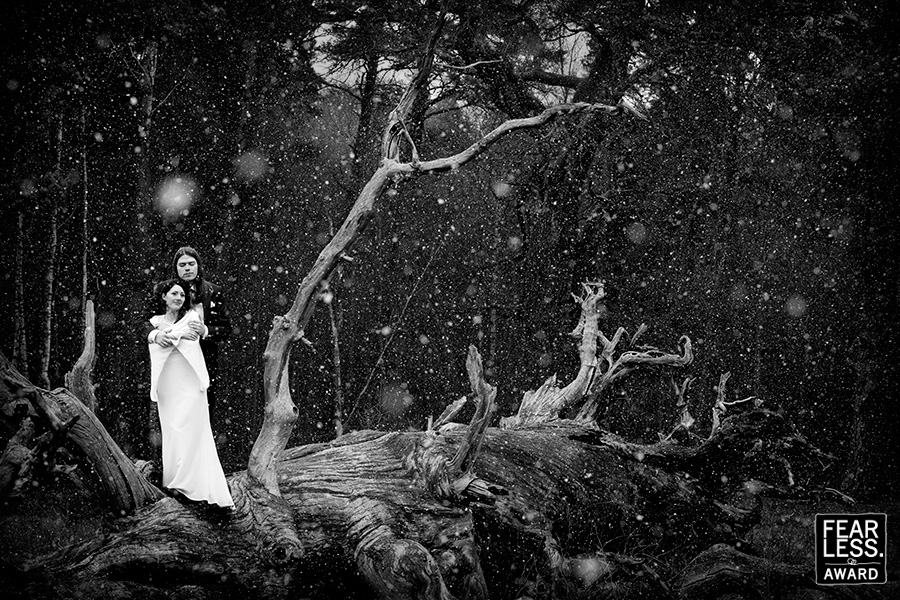 As Mother Nature let loose all around them, this couple and their photographer braved the weather to create a remarkable image. With sharp, textural detail throughout the frame, the bride and groom stand out for their softness. Her sleek gown, the gentle pose, and their smooth skin (along with a very subtle vignette) all draw us to the relative calm at that edge of the frame.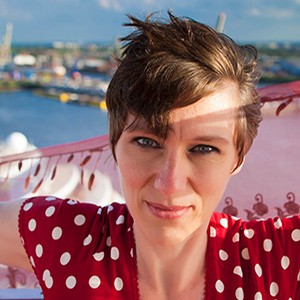 About Judith Thomandl:
The very first wedding picture I remember is one of my parents walking down the aisle together and a beautiful ray of sunlight on my mother's veil. When I started as a wedding photo journalist (more than two decades later) I became obsessed with capturing the pure essence of beauty that lies in this special day. I keep the wedding pictures of my parents, grandparents and great-grandparents, they are an important treasure for me. With my work I strive to preserve the candid moments which will be your keepsake for a lifetime.
View Full Profile
All Fearless Awards by Judith Thomandl