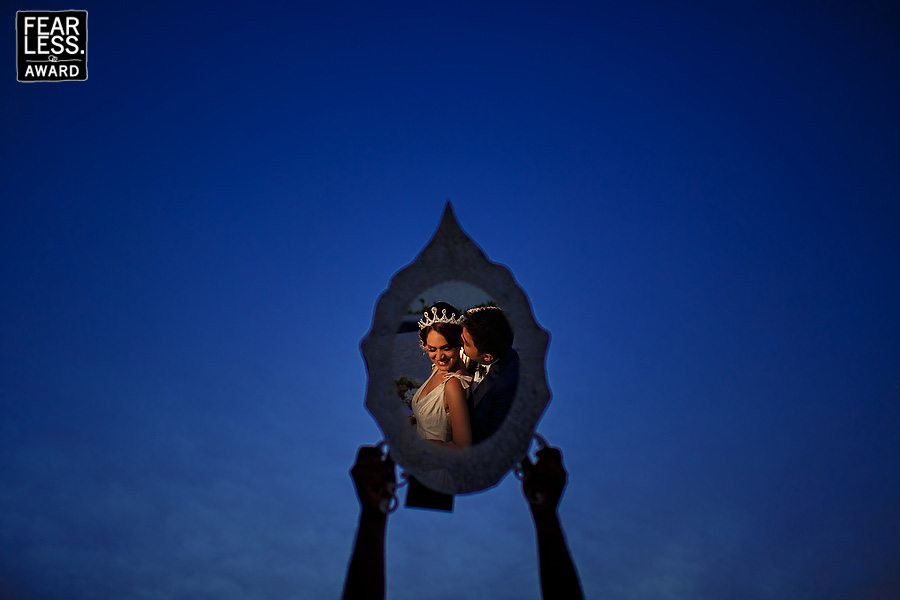 Thanks to a fancy mirror held aloft, this evening image shows the bride and groom practically floating in the rich, blue sky. The photographer also added flash on the couple to brighten the reflection and keep their skin tones nice and warm.
About Juan Jose Euan:
I started drawing and painting when I was 5 years old and I was fascinated with all artistic expressions like music, sculpture and photography. It was in 2005 when my mother gave me my first Camera as a birthday gift. I just wanted to learn and know all about photography. Now I have more than 700 weddings on my shoulders and I am a passionate photographer of life. I live with my son and wonderful wife in the beautiful Riviera Maya. I am currently working on a four year project documenting life and traditions in my beautiful Yucatan Peninsula. Breathing, living and dreaming photography, this how I live.
View Full Profile
All Fearless Awards by Juan Jose Euan