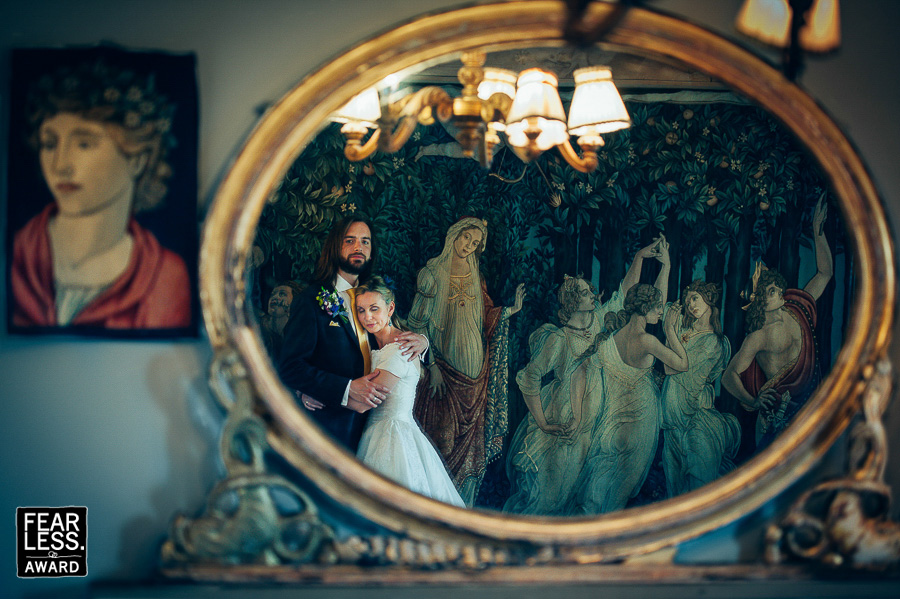 You could almost miss the couple amidst their classically painted cohorts; certainly, this is the intent. By shooting into the mirror, the photographer "framed" the whole scene—both live and painted—as a single, cohesive work. Notice, too, the care taken to nestle the couple logically into the painting's composition and to situate them proportionately to the other figures. It's masterful.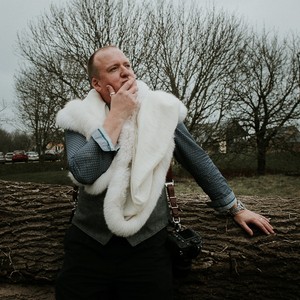 Request Pricing or Availability

About Jon Harper:
Here's Jonny...
Yup Im Jonny and Im a seriously laid back fella from New Zealand now living in the U.K with my amazing wife Sandra. Im big on people and love watching them having an awesome time and a wedding is the perfect catalyst for such ridiculous high jinx.
Im there to blend in and capture those all important natural moments for you with the lightest of touch and without the fucken cheese. Pure relaxed and candid would best describe my style with the occasional arty eccentric twist, just to keep things fresh.
If you love a good party, love laid back Kiwi's then Im sure you will love me and I would love to shoot your wedding.
Come and say 'gudday'.
Jonny
View Full Profile
All Fearless Awards by Jon Harper