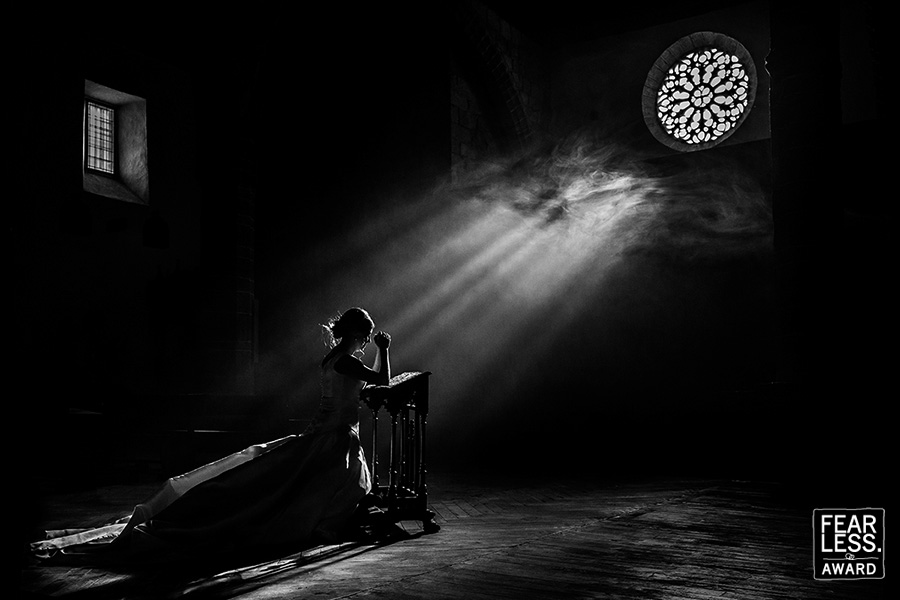 While many of today's weddings emphasize the secular aspects of the celebration, faith and spirituality play important roles for many couples. Here, the reverent bride kneels in prayer as almost divine light streams down through a stained glass window. Posing the bride in just the right spot relative to the window provided edge lighting that beautifully separates her silhouette (and even the train of her dress) from the background.
Based In:
Centro de España
Phone:
+34 927473246
Website
Average Price:
$$$$
Recent Fearless Awards:
5
951
Tell a Friend: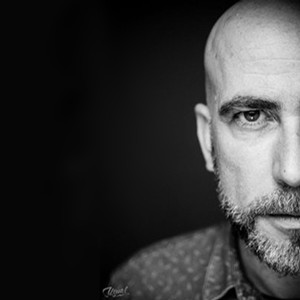 About Johnny García:
Puedo presumir y presumo que me dedico a lo que más me gusta: coger una cámara y hacer fotos; la fotografía es mi pasión, mi forma de ser, mi forma de mirar al mundo y junto a mi familia... es mi vida.
Mi fotografía de bodas es sencilla, natural, desenfadada y divertida, saliéndome de los cánones clásicos, me gusta contar una historia, tu historia, sus detalles.
La pareja, el día de su boda tienen que estar cómodos, ser como son siempre, disfrutando de su familia y amigos. Mi máxima es contar con imágenes vuestro día, captar la felicidad, los nervios, las emociones de un día tan especial como es el de vuestra boda, disfruto haciendo todo esto junto a mi cámara.
View Full Profile
All Fearless Awards by Johnny García