The photographer exercised meticulous control of the tones and contrast to guide our gazes in this dramatic black & white image. Glimpsed through a wall of of black tuxedos, the white-clad bride instantly grabs our attention. A few reflections on the wet sidewalk let our eyes wander a bit—but the very dark edges of the frame never let us stray too far from the partially obscured woman's arrival.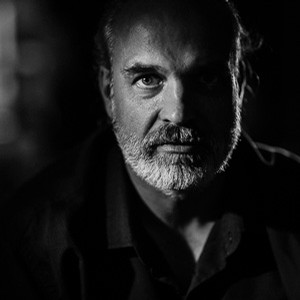 About Heiko Schmidt:
Hi, I am Heiko. Together with my wife Cati we are ". Just . Schmidt ."
Wedding Photojournalism and Art the "Schmidt-way" - music - friends - love - life -
(oh, and a dog and a fish)
View Full Profile
All Fearless Awards by Heiko Schmidt