Nature's majesty doesn't get much more profound than this. And what bride wouldn't want to be shown as, literally, the treasure at the end of the rainbow—a double rainbow, no less? As befits the cloudy day and rocky peaks, the wind is kicking up her gown. Since she's small in the frame, this has the added benefit of bringing a little more emphasis to the bride.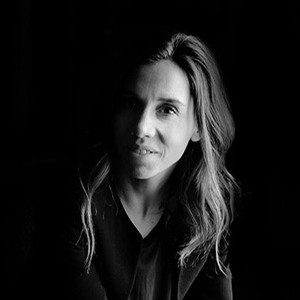 About Erika Mann:
Based out of the Canadian Rockies, we travel throughout Canada and abroad, specializing in artistic, documentary wedding photography. Our goal is bold and simple; to tell your story through images and albums that wil blow your f*#$ing mind.
Our approach to your wedding photography begins when we first meet and revolves entirely around your experience. With creative eyes, imagination and an artistic vision, we set out to capture the authentic story of your day as it unfolds, unassumingly from the shadows... allowing you to truly experience the natural magic of your wedding day. At times, we'll also create some magic of our own by taking a more active role in directing. All the while, we'll be doing what we do best - seeking out authentic moments, beautiful light and raw emotion, and blending them all together in your photographs.
At the heart of our art, is an insatiable love for life, each other and our two adorable little Manns - Madelyn and Timmy. We cherish life, love and the beautifully unique celebrations we're fortunate enough to be invited to. It's an honour of which we're in awe and that will forever inspire our work.
View Full Profile
All Fearless Awards by Erika Mann