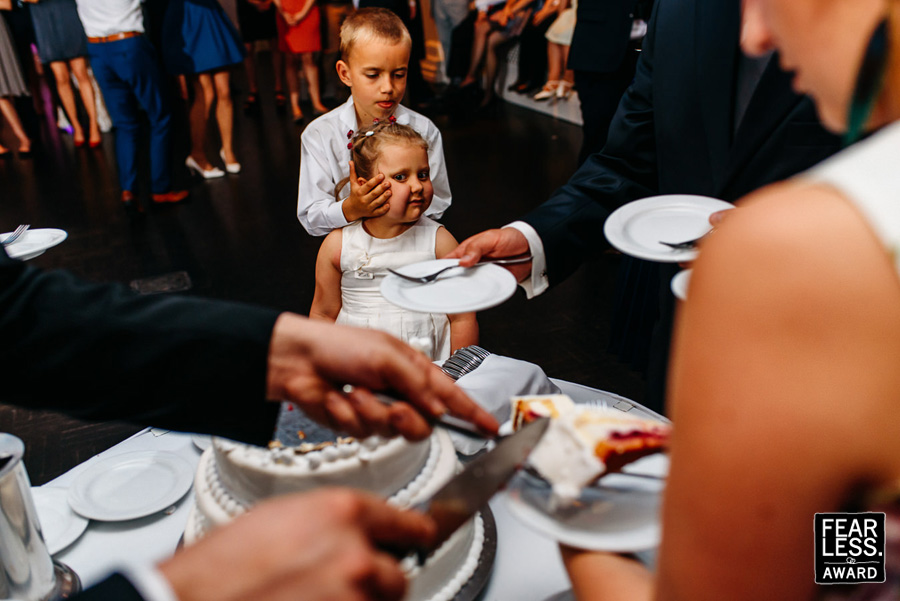 This little girl has her eyes on the sweet, tasty prize despite the best efforts of the young man to turn her attentions elsewhere. Amidst the throng of people and activities, the photographer honed in on their surprising expression (the only faces included in the frame) to show us an unexpected and amusing take on the cake cutting.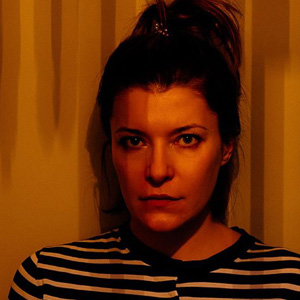 About Dorota Kaszuba:
Dorota and Michal are the owners and principal photographers of WhiteSmoke Studio. Our style can be described as creative documentary. We focus on the storytelling aspects of the day but also like to spend a bit of time at each wedding creating portraits that are creative and a bit quirky. We want our clients to have images that are modern but timeless. We think that working with what is actually happening on the day will result in genuine moments that aren't forced. We are, at heart, classic reporters where the true story, beautiful light and decisive moment are essentials. It doesn't matter how big your wedding is and where it is, we want to be there for you. We have photographed weddings all over Europe, including Poland, UK, Italy, France and Croatia.
View Full Profile
All Fearless Awards by Dorota Kaszuba