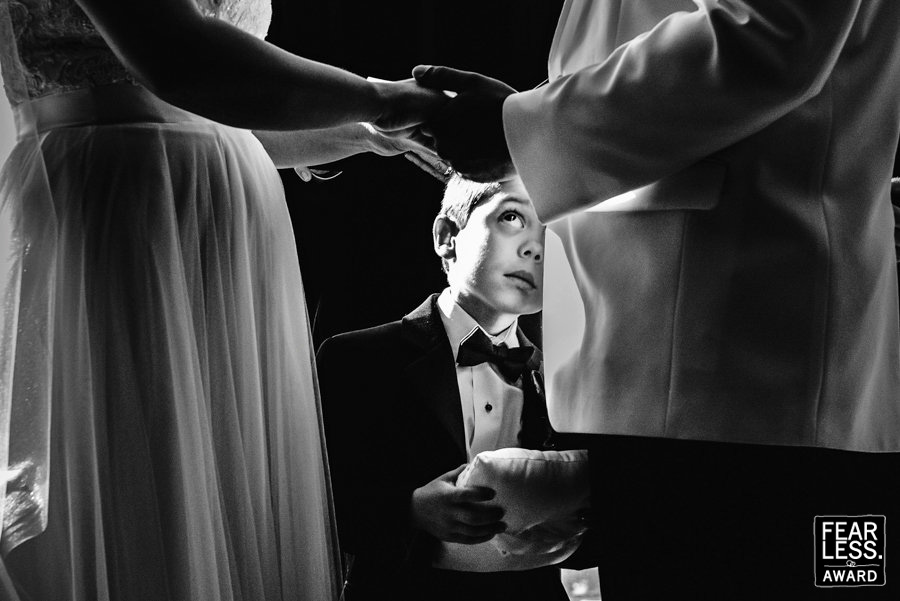 As the bride and groom clasp hands, forming a perfect frame around his face, the ring bearer looks up at them in wonder (or confusion? or concern?). While we may never know exactly what was running through his mind, it's easy to appreciate the contrast between the worlds of children and grownups. Light from behind the couple gives us just enough detail on them to set the scene, while keeping the brightly highlighted young man the center of attention.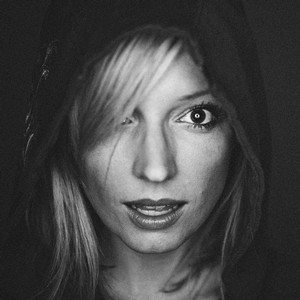 About Crystal Stokes:
Crystal Stokes is an award-winning photographer based out of Charlotte, NC. Her work has been featured on multiple magazine covers & most recently she was named one of US & Canada's top 100 photographers by SLR lounge as well as a top ten Fearless Award winner for 2015. She is a passionate storyteller and don't-care-who's-watching dancer, Crystal is obsessed with finding/creating beautiful light and turning sweet moments into stunning imagery.
View Full Profile
All Fearless Awards by Crystal Stokes