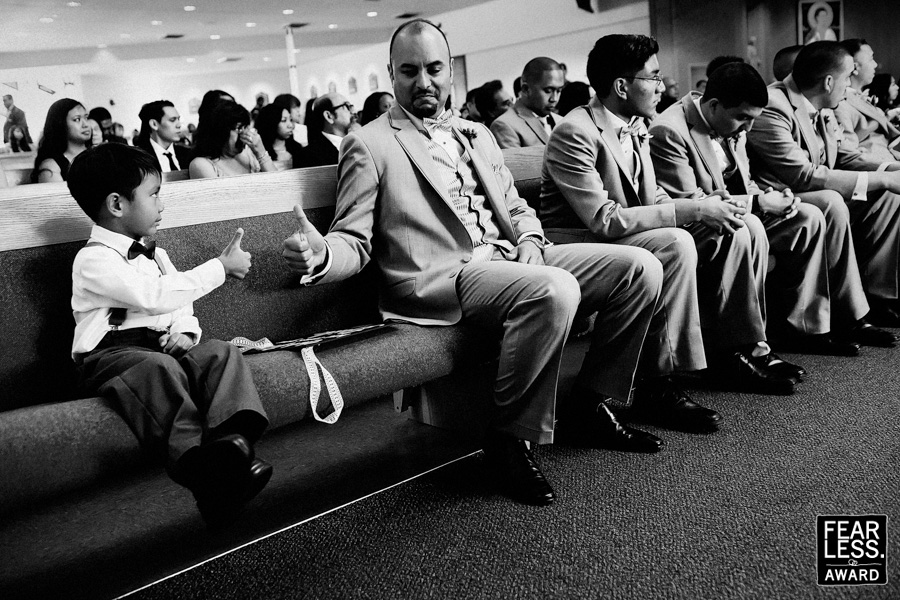 The groom's attendants are arranged along a pew that recedes diagonally into the background—and the movement of the composition seems to pull us the same way. Until, of course, we see the one face that's turned back toward the lens, and observe the affirmative connection unfolding between the big guy and the little one. Sweet and subtle, yet totally unforgettable, it's a perfectly captured moment—and a testament to the photographer's attentive observation.
Based In:
San Jose, CA
Phone:
4082035512
Website
Average Price:
$$$$
Recent Fearless Awards:
2
165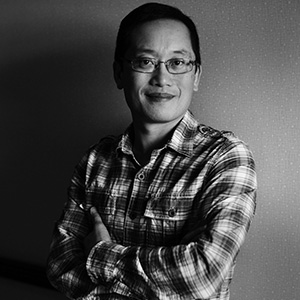 About Chris Shum:
Chris has had a great love for art since he was a young boy. At age of 15, he earned his first second-hand camera from his father. Since then, he was always "the photographer" among his friends and family. He finally turned this passion into his profession in 2007. Wedding is one of the events Chris loves to shoot. He believes it is one of the most beautiful and joyful event in life, and he understands how every moment, from engagement to the end of the wedding day, means to the couples and their families. Through his artistic eyes and un-obstructive approach, Chris documents these precious moments into elegant, story-telling photographic images that the couples can cherish. Chris is a destination wedding photographer based in the Bay Area, California.
View Full Profile
All Fearless Awards by Chris Shum